I was recently asked to review both the Wacom Bamboo Pen & Touch Tablet and the Wacom Bamboo Pocket Stylus. I am by no means any kind of artist but still very much interested in all things creative. So the chance to road-test the Pen & Touch Tablet and Pocket Stylus was pretty irresistible to me and to see how effective it would be in my day-to-day blogging.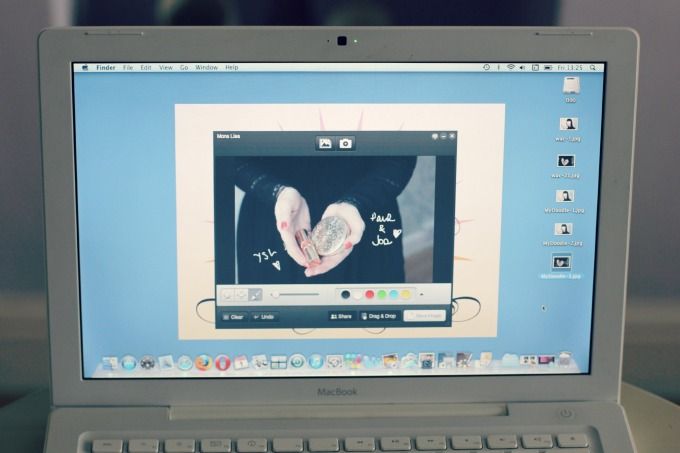 The tablet and pen are computer input devices that enables users to hand draw images as well as being a tool to navigate through documents and files on the computer. There are also free downloadable Bamboo Apps for extra ways to use the tablet as well as games to play.
As I had never used any kind of graphics tablet before, I ran through the tutorial after connecting the tablet with my laptop. This was very useful in outlining the basics, vital if you have never before used such a product. I particularly liked the idea of being able to write across my images, so this was the first app I tried out. This is only my first attempt, it is quite different to write on a tablet than an ordinary piece of paper, so my writing is not yet perfect. But overall I really like the effect and I look forward to playing around with the various functions.
~~~~~~~~~~~~~~~~~~~~~~~~~~~~~
Secondly, the Wacom Pocket Stylus is a very compact stylus which can be used with smartphones, iPad and Android tablets on the go. I like to use a stylus with my iPad anyway, as otherwise the screen gets so dirty with fingertip use. This stylus comes with a free iPad and Android app called Bamboo Paper App. So I had another playaround, using a photograph from my inspiration folder, to jazz up with some text. The pen is small enough to look good with my iPhone as well as my iPad and can be carried easily enough around for doodling on the go, instead of using the Pen & Touch Tablet.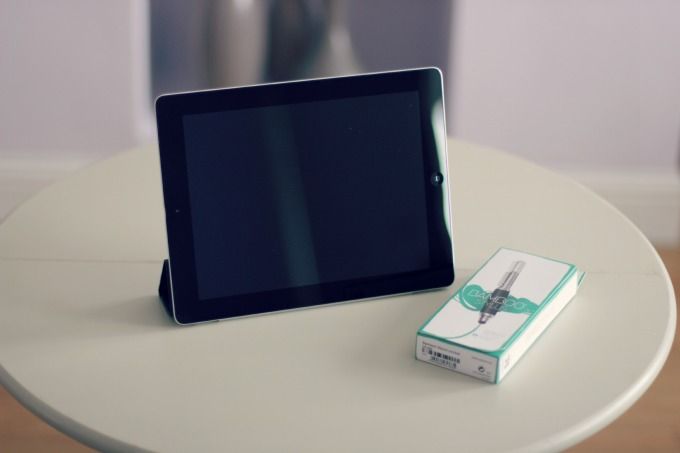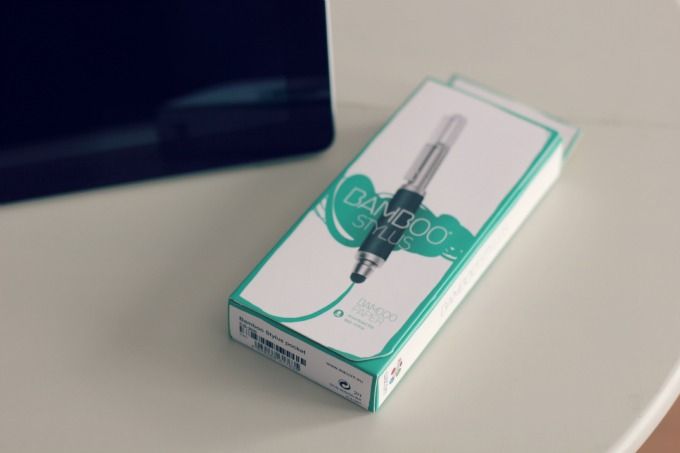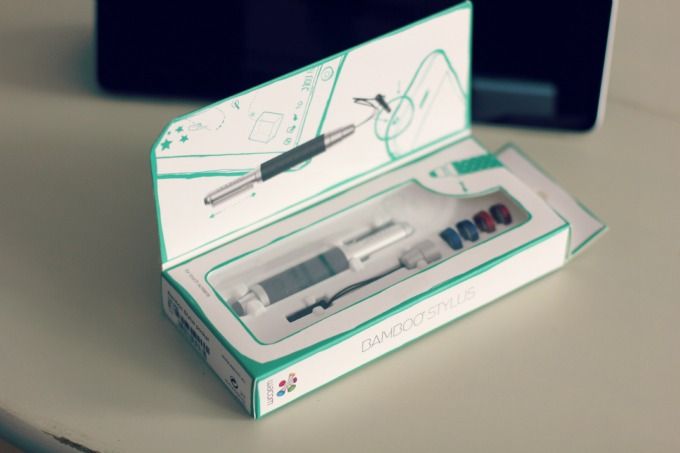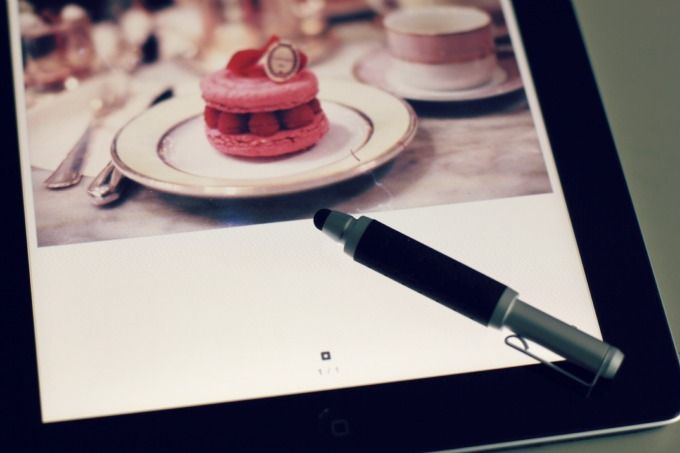 Hopefully these short reviews were of some use, if you have any kind of creative tendencies at all. I think if you enjoy playing around with gadgets, either of these products would be satisfactory and are available to buy at fairly reasonable prices
. If you have any questions at all or are thinking of purchasing either of these products, do leave me a comment.