With Spring just around the corner (although you wouldn't think it with the current forecast for heavy rain and threat of snow), I decided to feature a manicure reminiscent of the spring season. Perfect to wear with pastel clothes and accessories for when temperatures urge us to shed our layers and wear some lighter pieces.
Here is what you will need...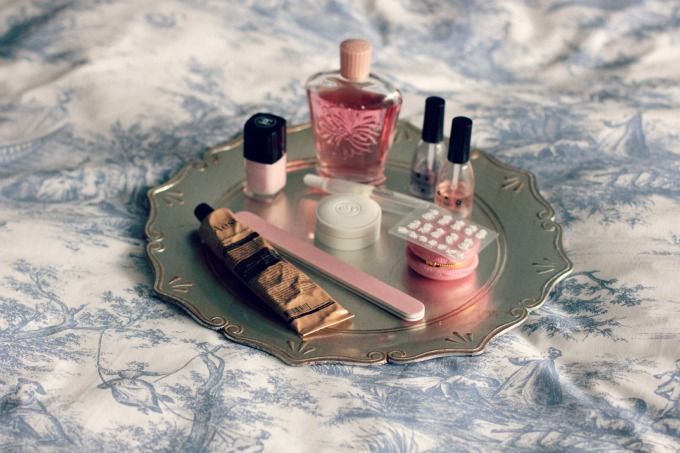 Nail varnish remover to remove any old polish (this one is Paul & Joe), an emery board to file and shape (mine is from Muji), some nail cream (I am currently using Christian Dior's Crème Abricot and an almond oil from Superdrug which also has a cuticle tool on the tip), some handcream (this is Aesop's Resurrection Aromatique Hand Balm), a base and top coat (I'm currently using the brand, Save the Nail), a nude polish (I am using Chanel's Ballerina) and finally some nail art stickers (I found mine on eBay for a couple of pounds).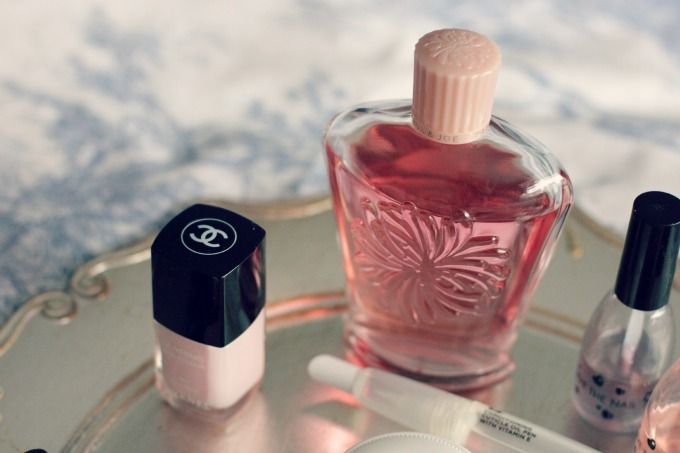 Firstly, remove any old nail polish with the remover.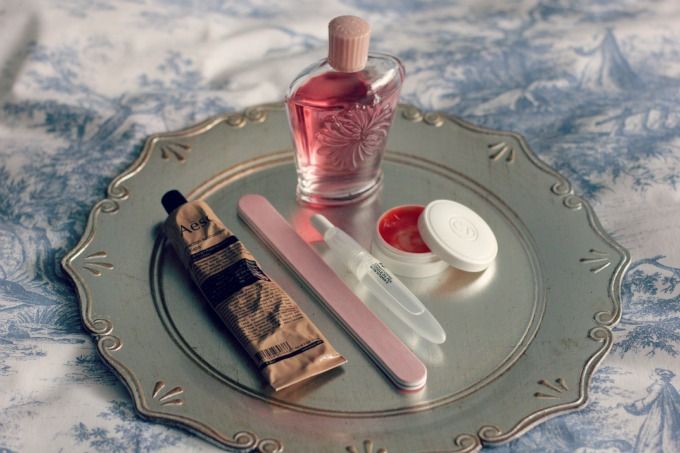 Next, apply the nail cream. I use the Christian Dior Crème Abricot, which I massage all over each nail and leave it to sink in for quite a long time before moving on to the next step. The consistency is so thick and moisturising, any new polish will not last very long sitting on top of a greasy film, so it needs to be completely dry. I also use some of the hand cream while I am waiting for the nail cream to dry out.
Once dry, I use the emery board to file and shape my nails. I like mine quite short, in a square shape with slightly rounded edges.
I then use the Cuticle Oil pen to brush some extra oil along the nail base. And use the cuticle tool on the oil pen to push back the cuticles if needed.
I then apply a base coat.
And paint some nail polish on my nails. I have used four coats of this polish as it is very sheer.
I have the nail art stickers to hand.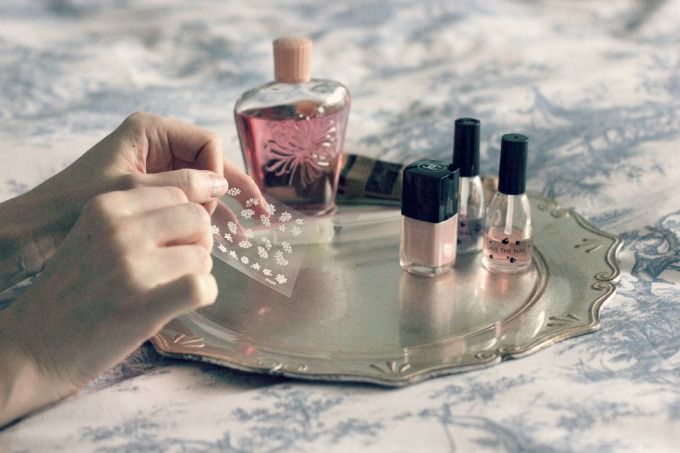 The stickers peel off the plastic sheet, although they are quite fiddly.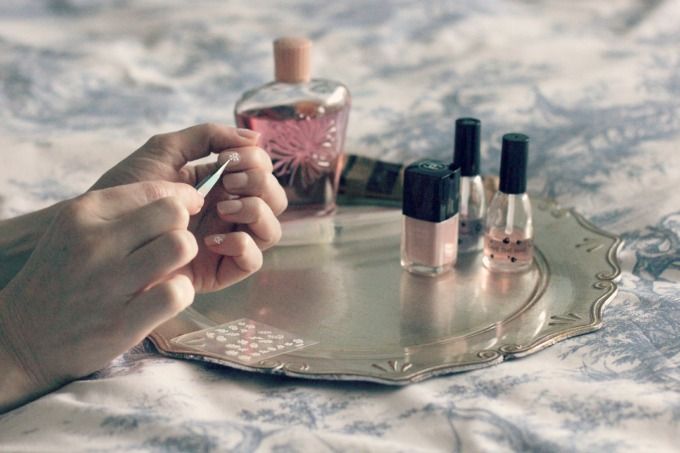 I reach for some point tweezers for precision in applying the stickers on my nails in the exact position I want them to be in.
And finally, I cover the nails with a 45 second top coat, to seal the stickers and nail polish.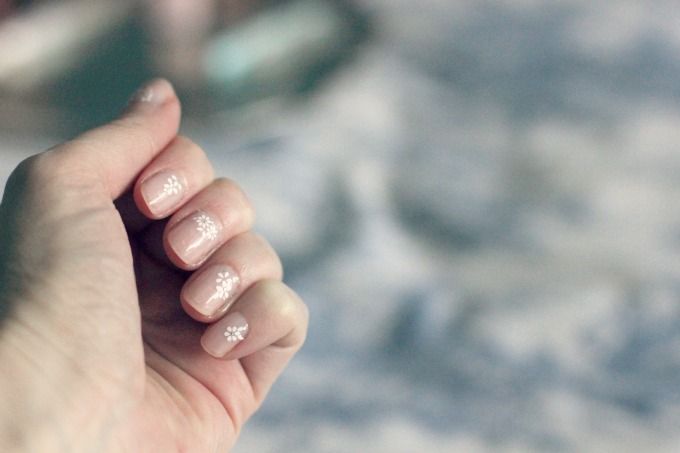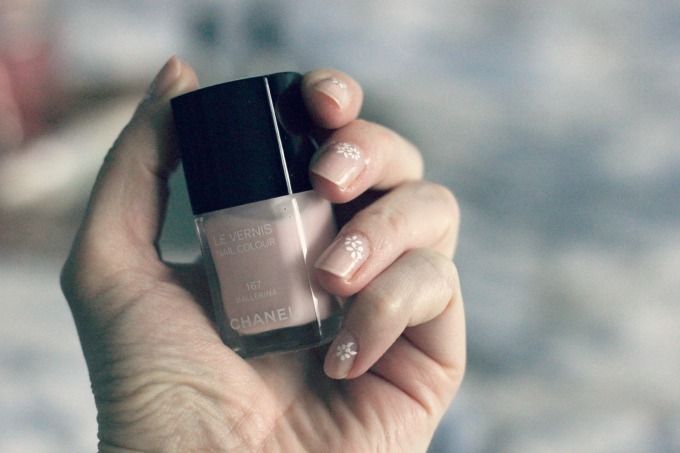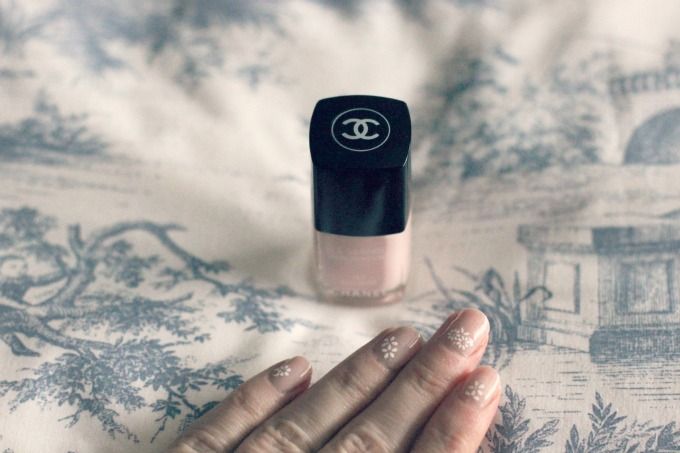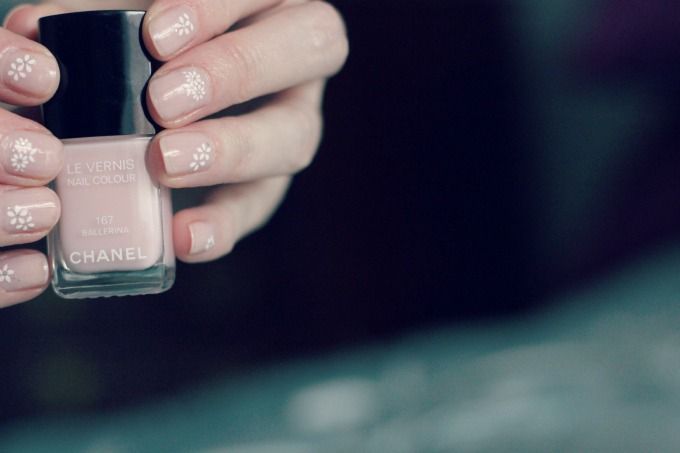 And the final look - an easier way of achieving a nail-art effect than the usual painting with nail-art pens.