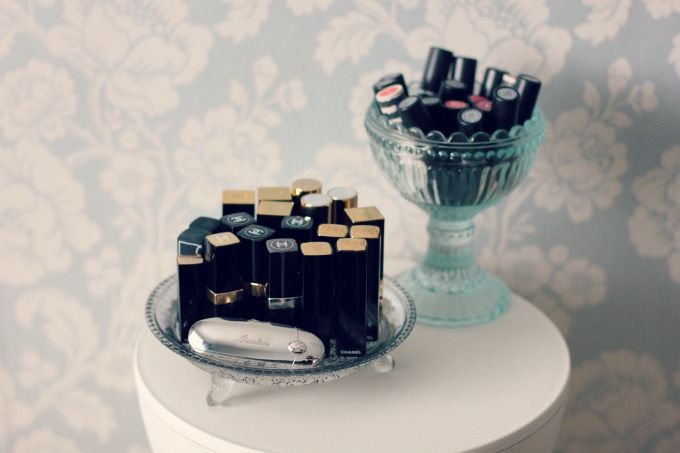 Being pale skinned and dark haired, lipstick is one of my most used cosmetics. Lipstick is the perfect tool to bring some much needed colour to my face. I prefer a lipstick to a lip gloss for some high pigmentation. And mostly a matt to a sheen for long lasting wearability. I tend to favour high-end brands but have a few cheaper alternatives for everyday wear. Here is my current collection which I use on a regular basis.
My MAC and cheaper lipsticks are stored bottom-up in this Swedish glass bowl, so I can easily see which colour I am reaching for. Most of the MAC lipsticks were free with their recycling scheme.
And my higher-end lipsticks are placed also on my dressing table, on this little three-leg glass tray for easy access.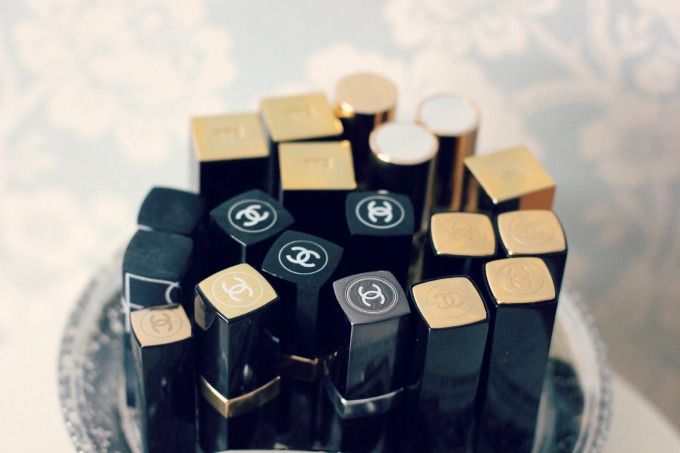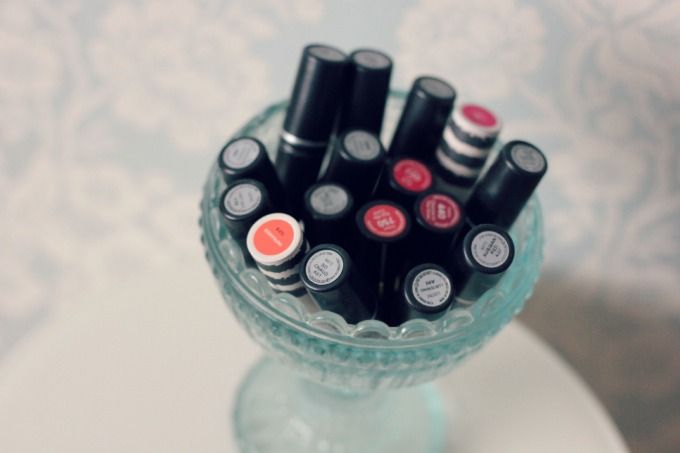 I tend to stick to a strict three colour palette - pink, red and orange, as these bright shades seem to suit my pale skin the most. Here is my collection broken down into the three colours...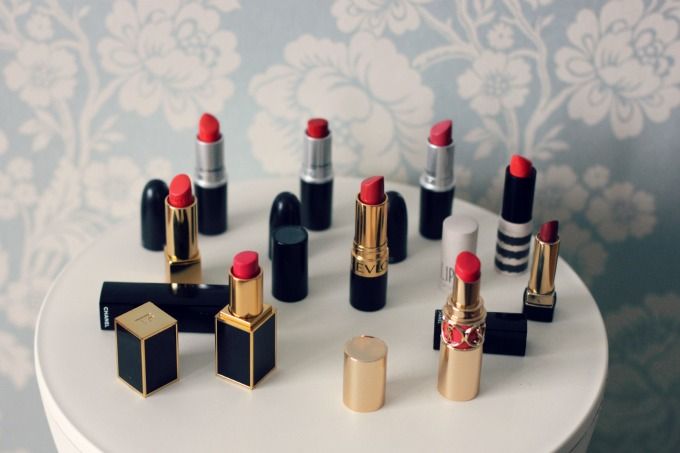 And I also tend to stick with the same brands - Chanel, MAC, Tom Ford, YSL, Nars, Guerlain. And budget buys Top Shop and Revlon. Here is the collection broken down by brand...
Lustering ~ Hot Gossip ~ Russian Red ~ Lady Bug ~ Chatter-Box ~ So Chaud ~ Morange ~ Pink Plaid ~ Ruby Woo ~ Lickable ~ Crosswires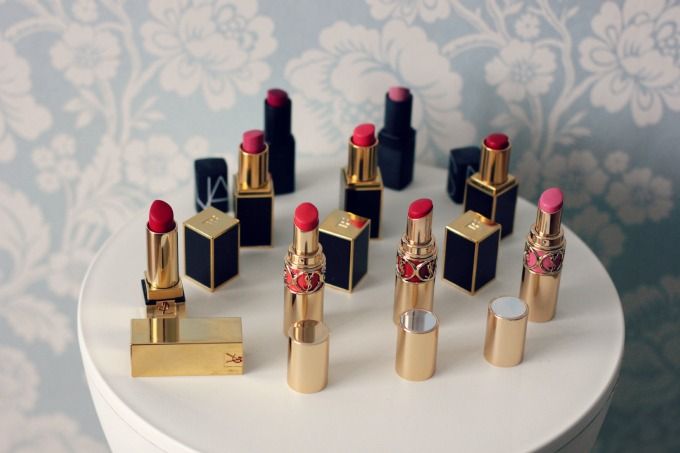 Nars Roman Holiday & Funny Face ~ Tom Ford 08 Flamingo, 10 Cherry Lush & 09 True Coral ~ YSL 201, 15, 17 & 29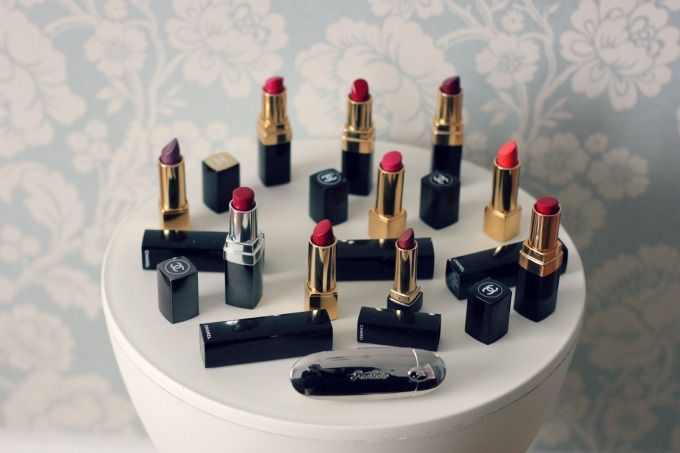 Chanel 99 Pirate ~ 95 Porto Rotondo ~ 01 Velvet ~ 37 L'Exuberant ~ 19 Gabrielle x2 ~ 11 Surprise ~ 20 Voluptuous ~ 28 Byzantin ~ 96 Excentrique ~ Guerlain 21 Gala
Top Shop Infrared & All About Me ~ Revlon Fire & Ice, Kiss Me Coral & Cherries in the Snow
See also: