I've been in a bit of a 'beauty phase' lately, where all I've wanted to do is buy make-up and beauty products. So here is the culmination of my efforts over the last couple of months...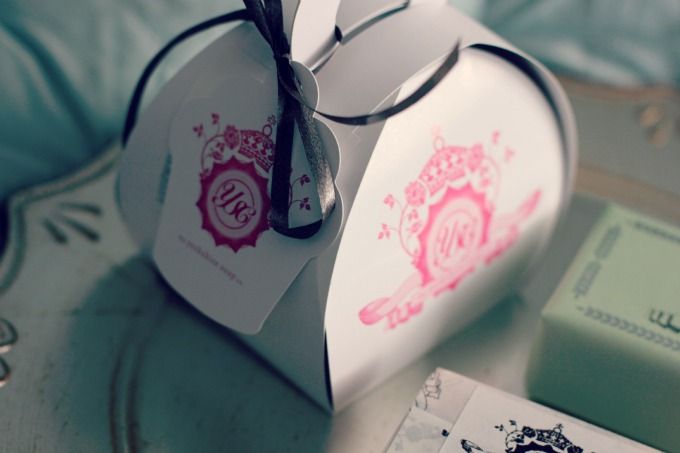 I visited York just before Christmas and absolutely fell in love with this stunning little soap shop. You can see some sneaky pictures I took
here
(before being reprimanded for no photography). I had only taken my little point and shoot camera that day and would just love the opportunity to be able to photograph the shop with my normal camera. This tiny little shop is proof of a simple concept being done extremely well, the styling of the shop and its products was perfection. It was easy to see why there was a huge queue right around the shop to buy the goods. I bought only three soaps for myself, as being natural they need to be used up quite quickly (a couple of months). I chose the
Lavender-Scented Cupcake Soap
which you receive in this cute little patisserie box; a bar of Fig Soap (lovely but could have done with being a little stronger); and the Rose and Poppyseed Botanical Bar which I haven't tried out yet, but has grains to slough away dead skin cells.
Liberty of London Cosmetic Bag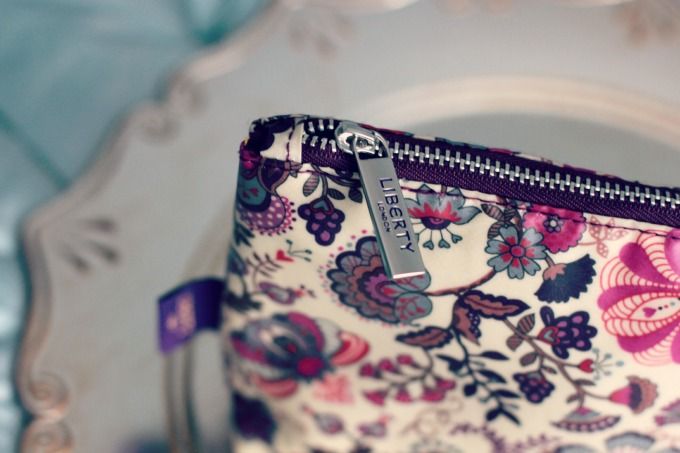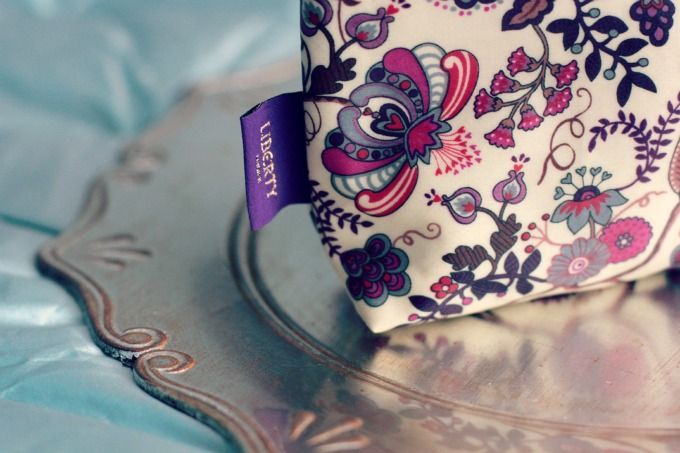 I spotted this Liberty range on one of my London trips last year. At the time I had already recently bought a new make-up bag, so really couldn't justify the need for another. However, over Christmas I took advantage of the Liberty offer on a couple of occasions (spend £150, receive a discount of £30 I think), so it ended up that I didn't really pay for it.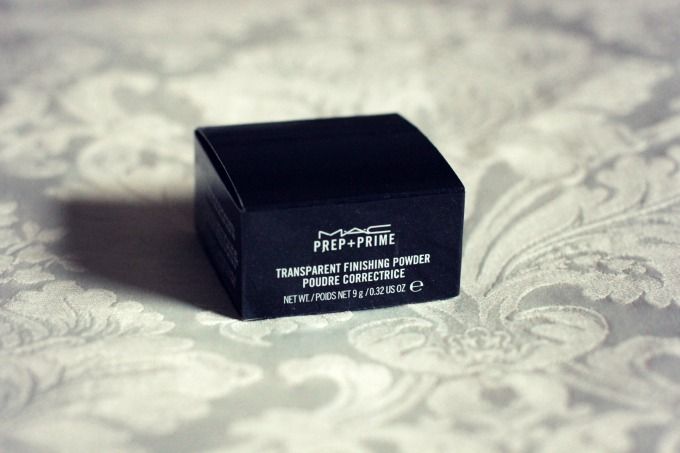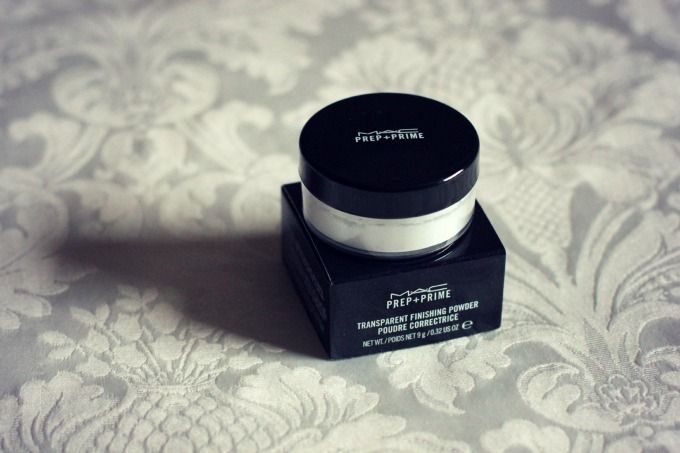 I was sent this powder just before Christmas to road-test. I'm a massive MAC customer and love trying out pieces in their range. As much as I am not a huge fan of the packaging (which is of course oh-so important), the actual products are second to none. MAC is the only brand which I can find a perfect foundation match. They have such an extensive selection of colours, I'm pretty sure there is something for everyone. This powder is translucent and not coloured. It is very pale, which luckily I am, but it is said to suit all skin tones. And it does exactly what is says it does, it really is a finishing powder. When I wear this it offers a very finished look, and without any need even for me to touch up throughout the day (which is pretty unheard of in my beauty routine). For me it is possibly a little too perfect, as I like some dewiness to my skin. But perfect to have in my kit on days where I need staying power, and I'm pretty sure it will come in particularly useful in hotter temperatures.
Chanel Haul
I don't often buy quite so many Chanel products in one go but a lot of these were Christmas presents as well as a few I have bought myself over the last couple of months.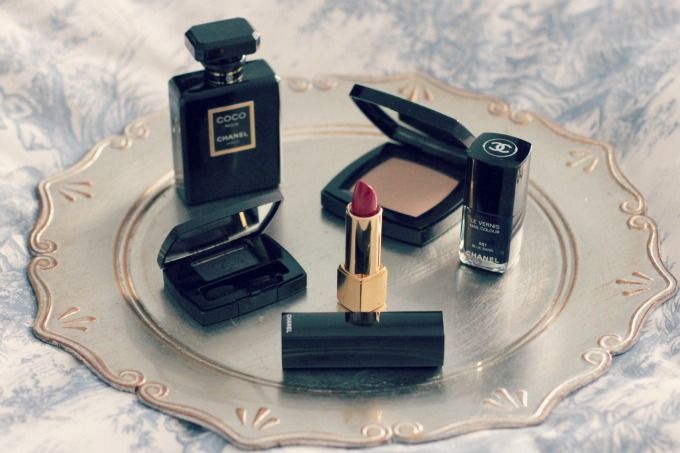 Coco Noir perfume. Poudre Universalle Compacte. Blue Satin Nail Enamel. Pirate Rouge Allure Lipstick. Black Star Ombre Essentialle eye-shadow.
Brun Cendre Eyebrow Pencil. Automatic Liquid Eyeliner. Noir Inimitable Mascara.
(All of these I have used many times before and are most definitely worth a re-purchase).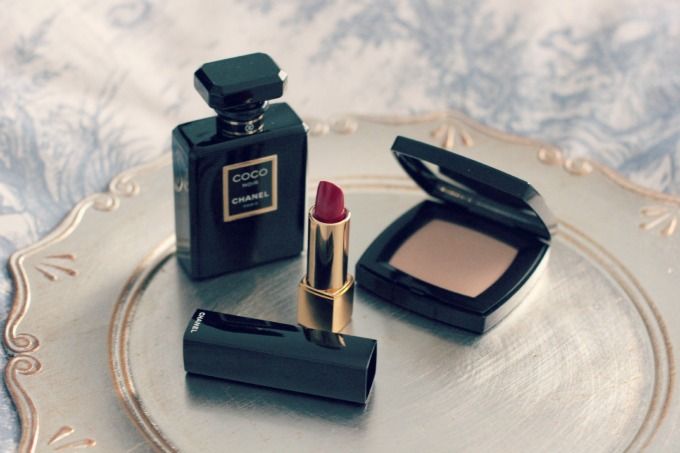 Coco Noir perfume. Poudre Universalle Compact. Pirate Rouge Allure Lipstick.
Blue Satin Nail Enamel.
Holiday Nail Enamel. Excentrique Rouge Allure Lipstick.
(Along with pink and red, orange is a much favoured make-up shade of mine).
Eve Lom Cleanser & Aveda Hair Potion
After my recent haircut at Taylor & Taylor, I noticed they use a lot of Aveda products, so invested in some volumising and texturing hair powder. You don't need much of this at all and while it is quite expensive for the small bottle, it is very good at giving my flat hair some life.
I have used this for over ten years. And while I occasionally try out other brands, I keep on returning to this. I love the medicinal smell and the feeling of squeaky clean skin after I have used it.
Although I won't be buying any more beauty products for some time, I'm interested to know what you've been buying lately. Any good products you could recommend?