I'm not usually one for entering blog giveaways (maybe I shouldn't say that being a blogger who very occasionally runs giveaways). But after a friendly heads-up I headed over to one of my favourite male blogs, Buckets & Spades and discovered a new-to-me on-line store, Harrop + Penny.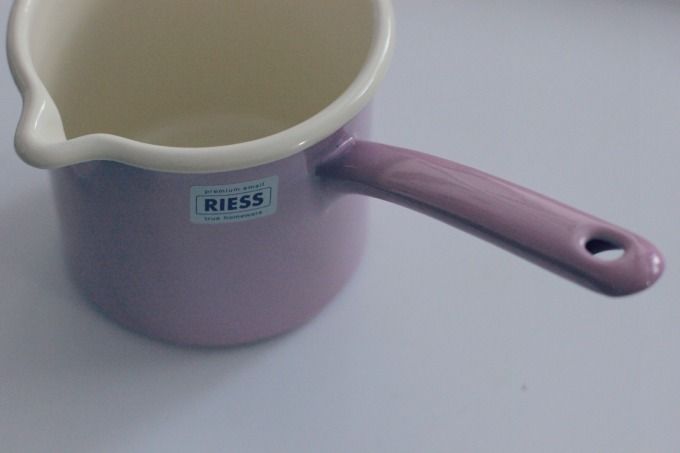 The nature of the giveaway was to choose a favourite item and so my next half or so was spent perusing their wonderful collection of household goods. I love simple styling and traditional/edgy homeware, so this store is pretty perfect for me. I originally had my eye on the Hario Coffee Drip Kettle but after some research discovered it was mostly meant to be used with a Chemex. Now as my Instagram feed is pretty much awash with Chemex at the moment, I was very tempted to invest in these two pieces but ended up talking myself out of it last minute - the month of January after a heavy Christmas shopping bout is probably not the best time to spend around £100 on yet more tea/coffee paraphernalia. I do have a bit of an obsession, so believe me it was very tempting.
Instead I locked those two away in my memory for a future purchase and used my £25 giveaway win on another two no-less adorable pieces. I had been wanting a traditional stove-top Enamel Milk Pan for quite a long time and found this one in a pretty pink lilac shade. And in the bathroom section of the site, I found a perfect small Horn Pocket Comb, just the right size to fit into my make-up bag whilst I am out and about.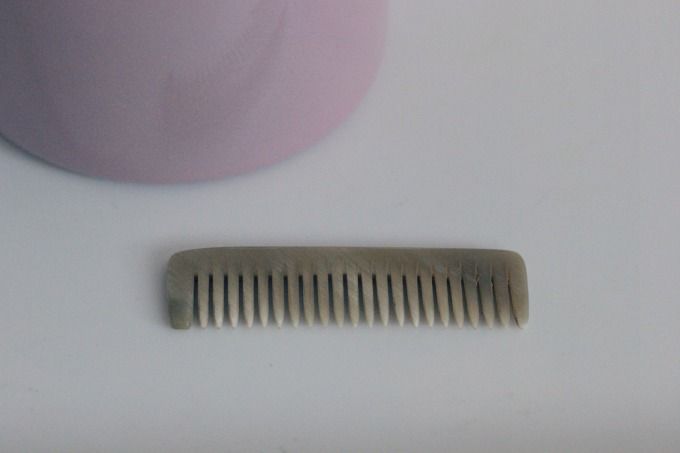 You'll no doubt see this two popping up in posts of their own very soon. Thanks again Mat and Harrop + Penny for my wonderful prize.