The final iPhone Pics post of the year. I was still playing around with filters on Instagram this month, unable to find one that I feel is really my style. I switched to VSCO half way throught the month, I've had this app for a while but hadn't used it much. So far I'm liking the effect.
Home made hot chocolate. Made with hot chocolate from M&S. Snow.
Sushi. First mince pie of the season. Liberty make-up bag.
New Chanel make-up and a Liberty make-up bag. Toffee Nut Latte.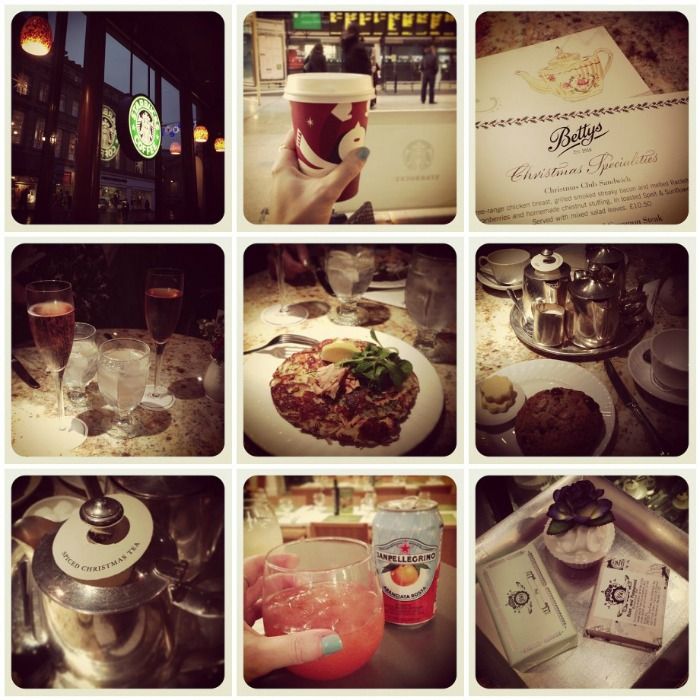 Cosy Starbucks cafe. Latte waiting for a train to York. Bettys in York.
Pink champagne, Smoked Salmon Rosti and Fat Rascal at Bettys.
Spiced Christmas Tea at Bettys. San Pellegrino Blood Orange drink. Buying soaps at The Yorkshire Soap Co.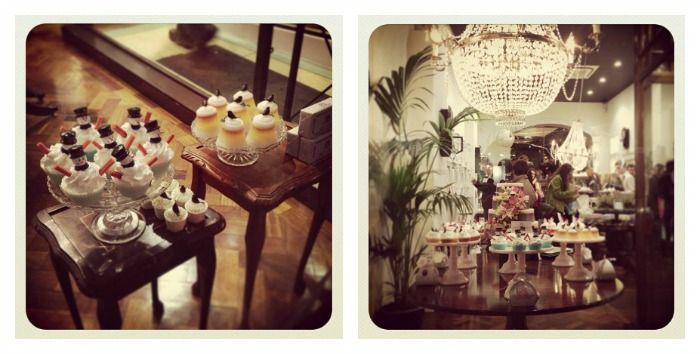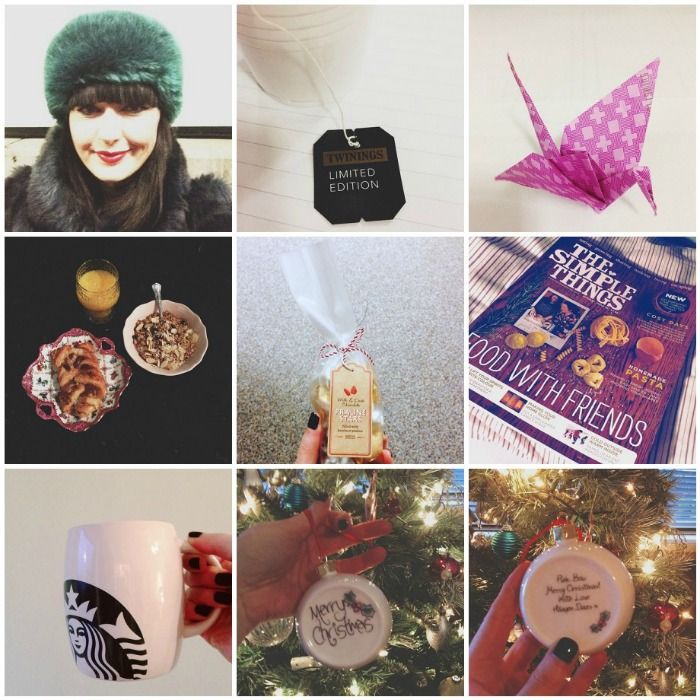 Bundled up in faux fur. A cup of tea. Origami.
Breakfast. Early Christmas present. Latest edition of The Simple Things magazine.
Current favourite Starbucks mug. Haagen Dazs Christmas tree decoration gift inscribed with my blog name.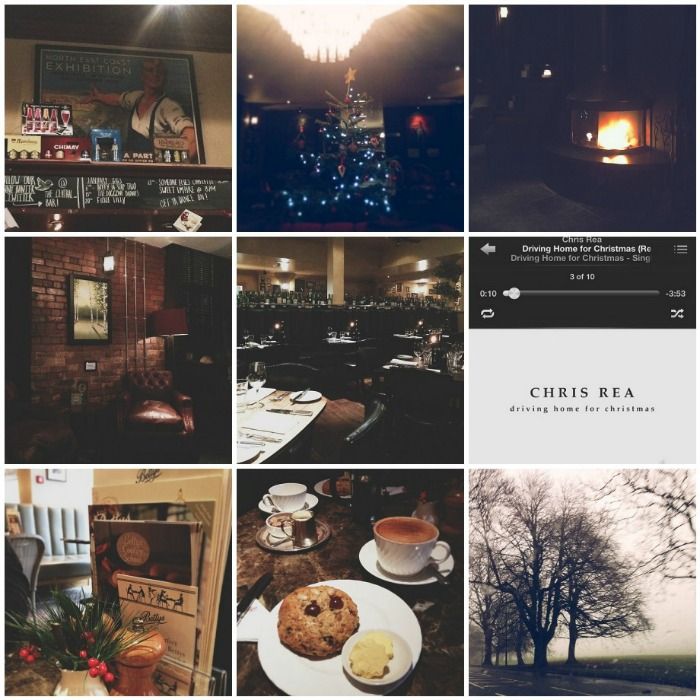 At the pub. Cosy in Hotel du Vin.
Christmas meal at Hotel du Vin. Driving Home for Christmas.
Another festive trip to Bettys in Harrogate. Fat Rascals. Gloomy Christmas Eve weather.
Bettys Christmas Spiced Tea. Christmas stocking. Laduree gifts.
Laduree Savoury Recipe Book. Laduree key chain.
Laduree gifts. Pamela Love Twin Bear Ring. A pot of tea.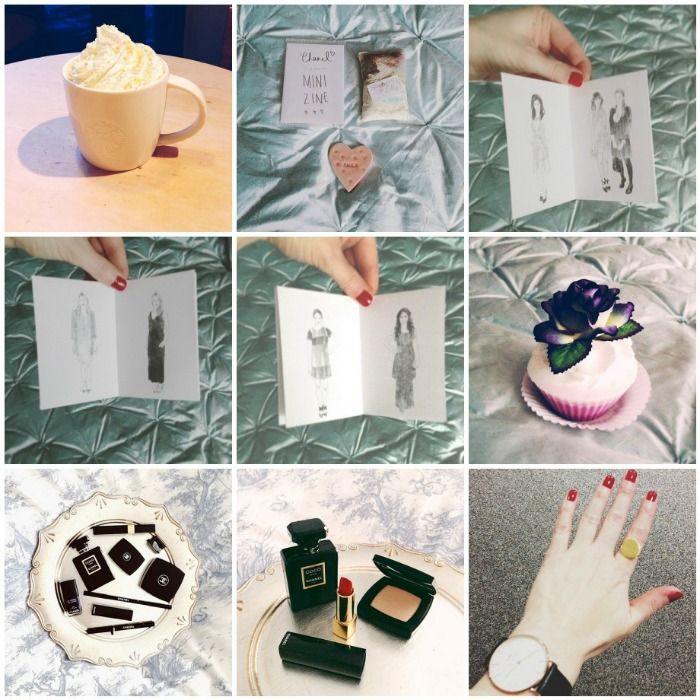 Final Toffee Nut Latte of the season. Mini gifts. Chanel Zine illustrations.
Chanel Zine illustrations. Yorkshire Soap Co cupcake soap.
Chanel make-up. Ring from Liberty.