For my recent seasonal trip to London earlier this month, I had the pleasure of staying in the wonderful Malmaison chain of hotels for my first night stay. I have visited many of these hotels around the country and am never disappointed. Being part of a chain, I know to some extent what to expect and the standard offered. But as the buildings of each hotel are so different, it is always an unexpected treat to discover the individual hotel on its own merit. This trip was especially luxurious as I admired the stunning Christmas decorations.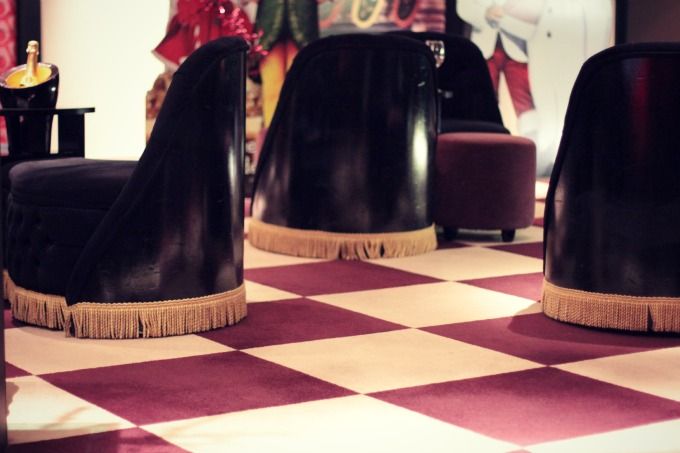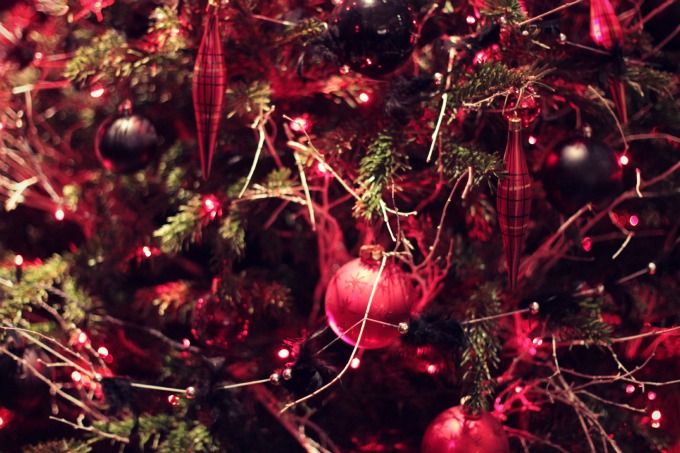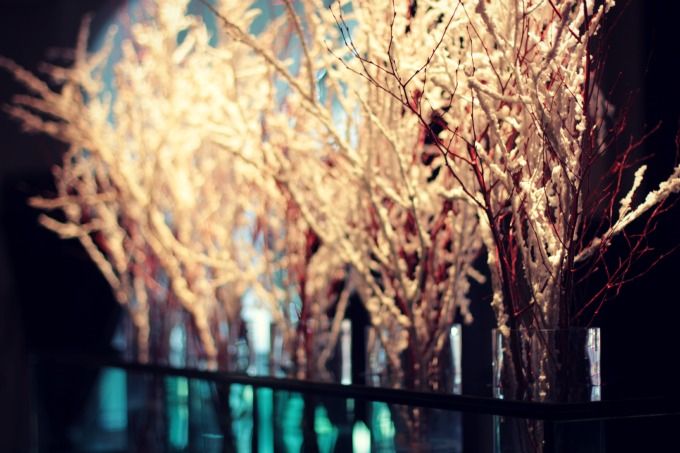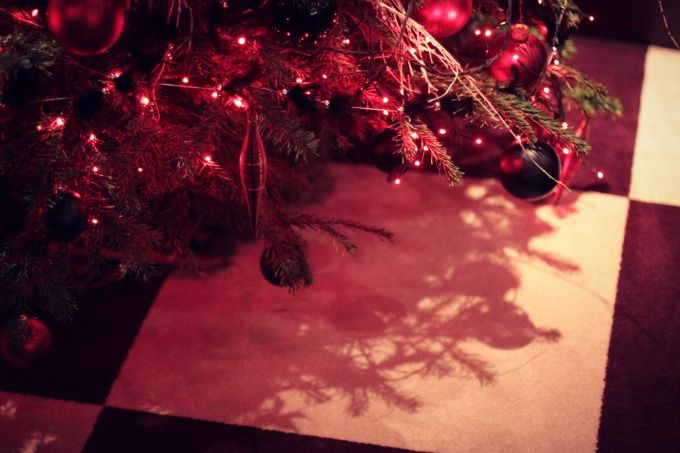 After checking in, we took the lift a couple of floors to our amazing room. It was perfect. Big enough to contain a couple of sofas, huge bed with a bathroom that didn't feel as though it was in the room. It is the little things that make my stay comfortable - a feeling of luxury and space, the temperature perfectly adjustable, extreme cleanliness and comfort (to this day we are still talking about how amazingly comfortable the bed was).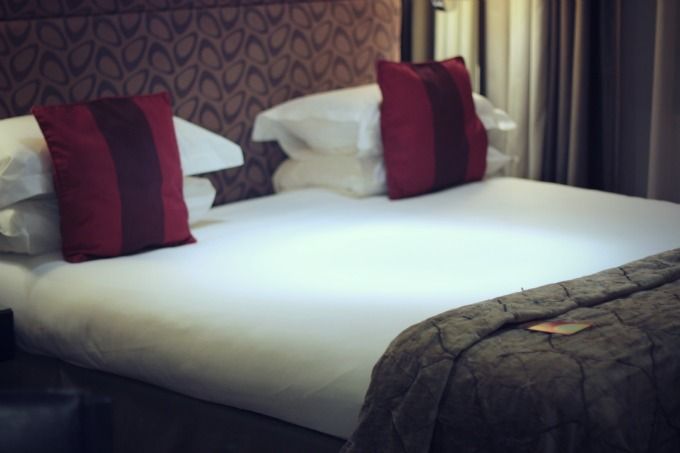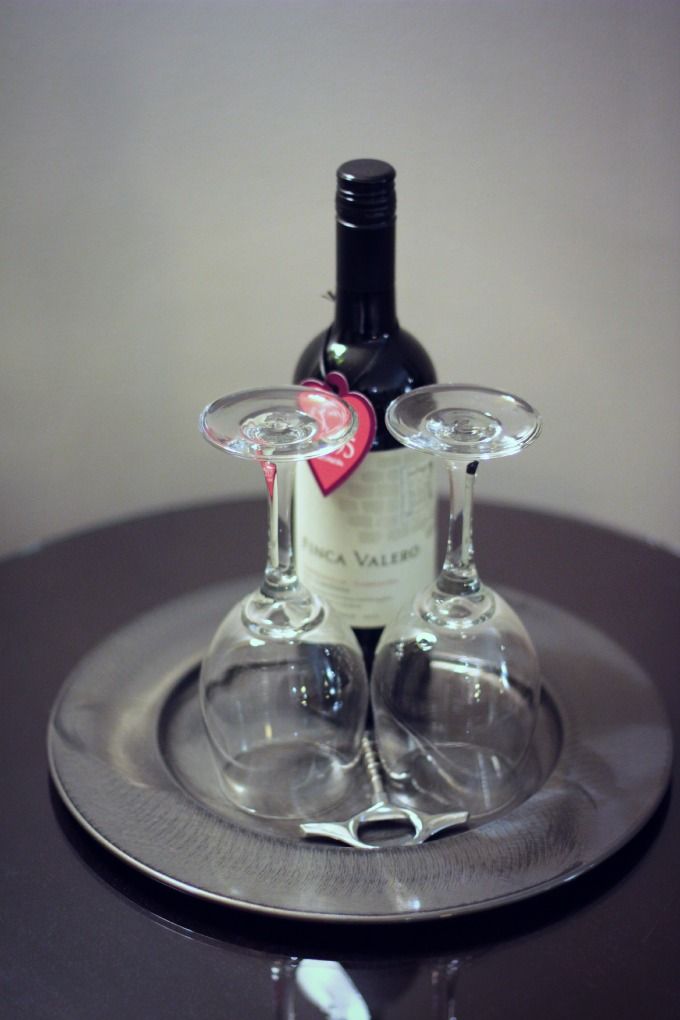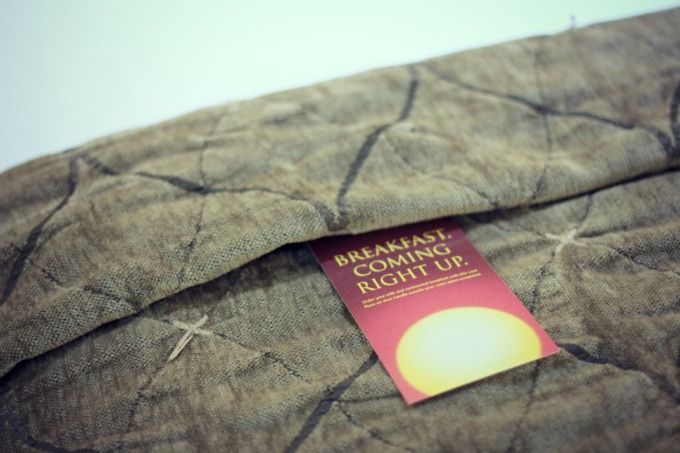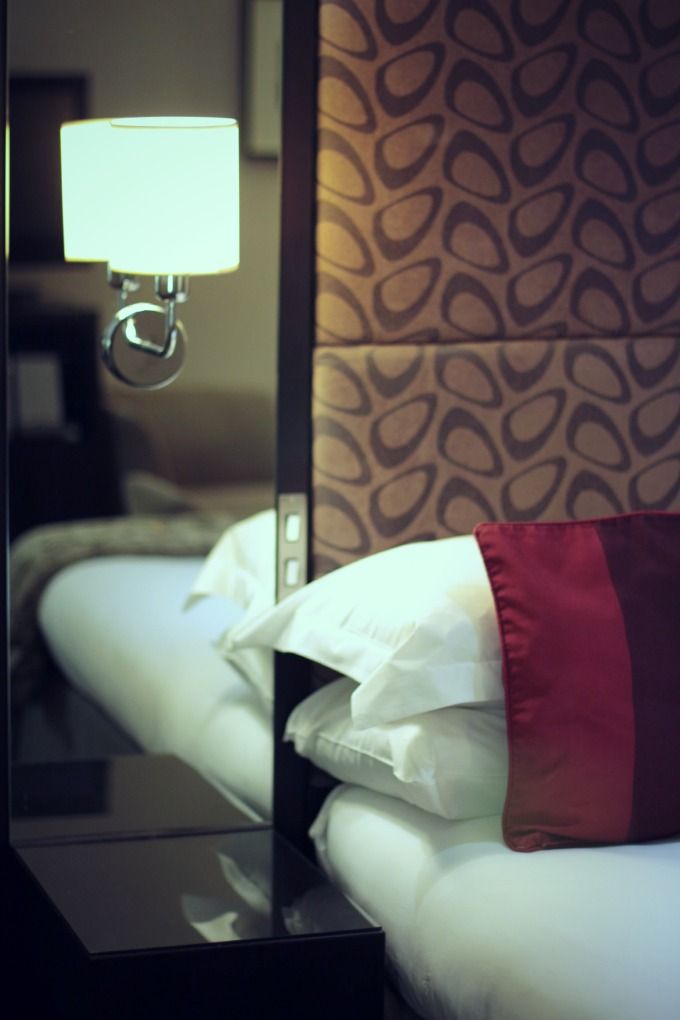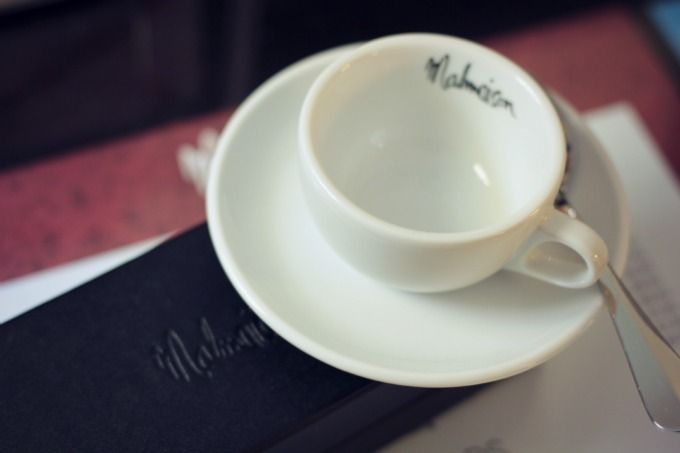 In the entrance-way of the hotel there was a lovely Champagne area. The bar was not open the evening we were there but was nice nonetheless to sit with a drink before heading down to the restaurant to eat.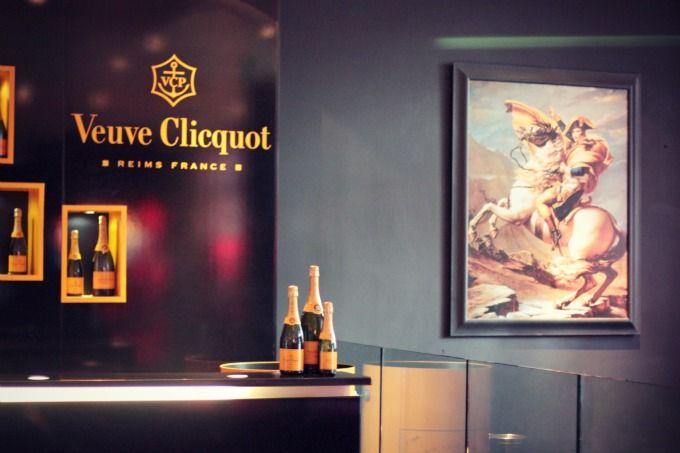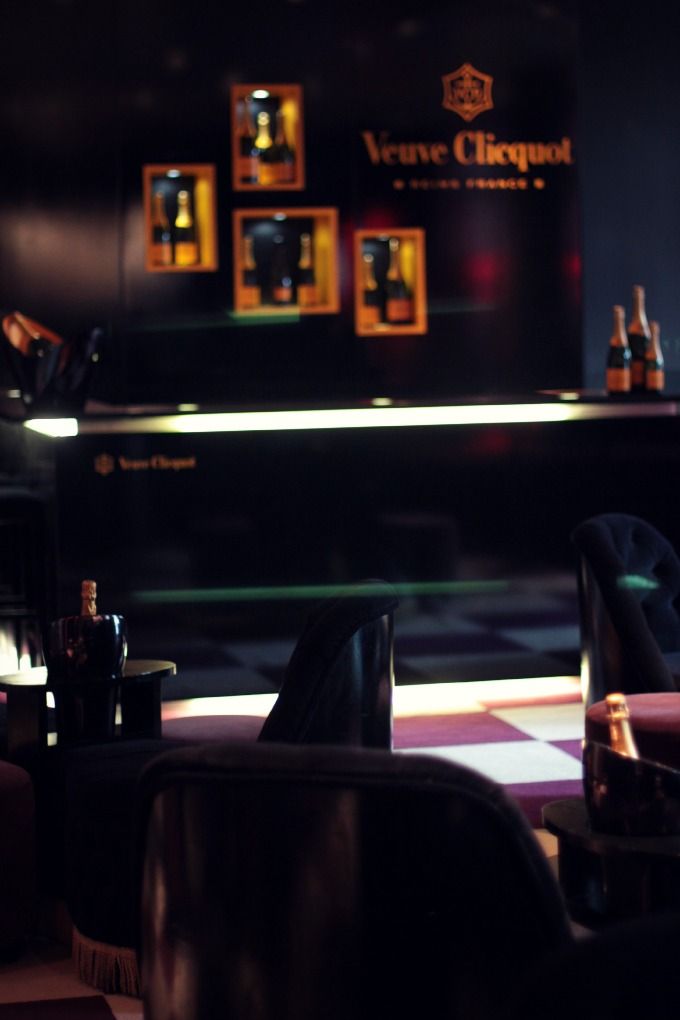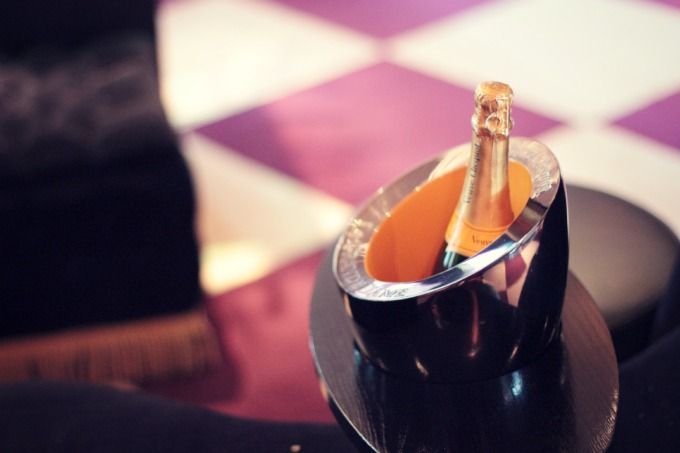 The restaurant area was a little boisterous with a couple of Christmas parties but as our table was towards the back of the restaurant it did not deter from our enjoyment of the meal - only adding to the Christmas atmosphere!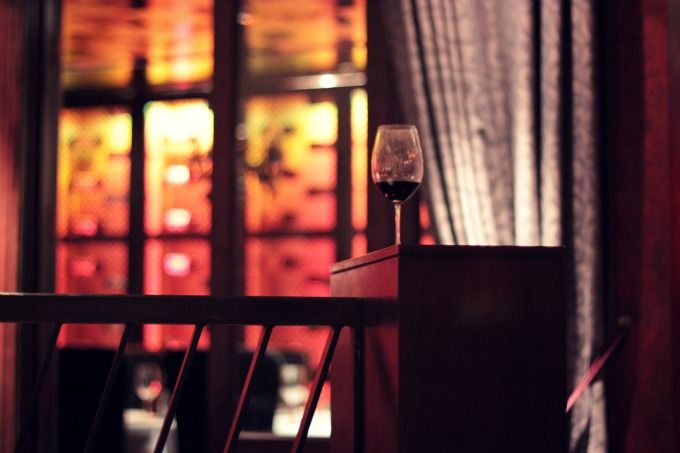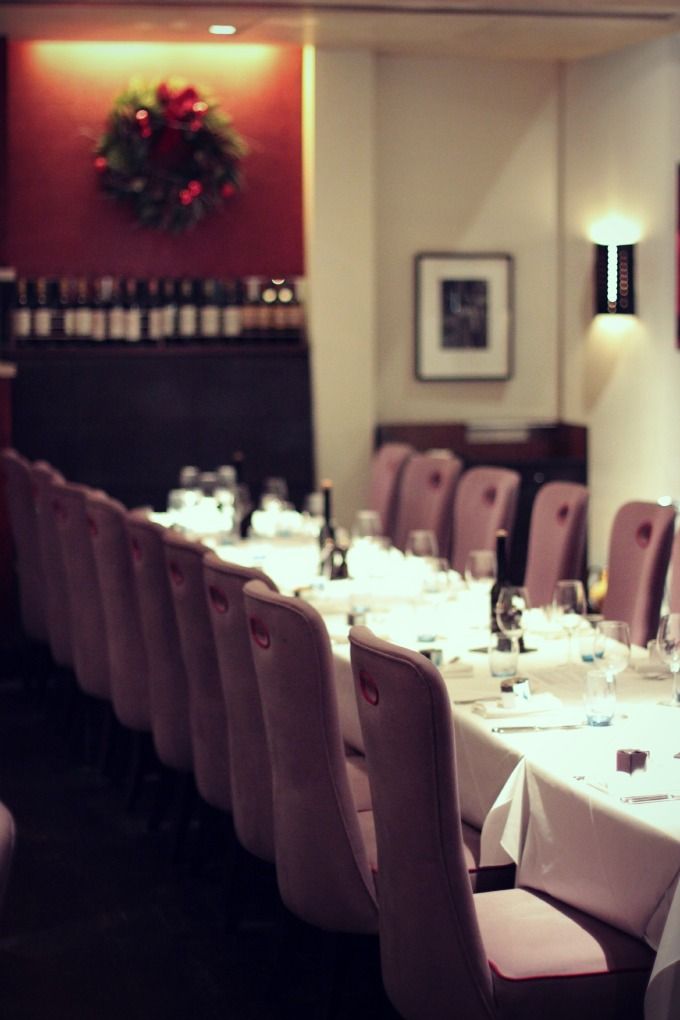 Food - The Christmas Menu; Bottle of Rose Wine; Hot Chicken Skewers with Soy, Chilli & Lime Dipping Sauce; Cornish Crab, Avocado Fritters with Mint & Shallot Dressing; Swordfish Steak, Sweet Potato & Lime Pickle & Riata with a side order of Glazed Carrots & Herb Butter; Mal Salmon & Cod Fishcake, Spinach & Herb Sauce; Treacle Tart with Clotted Cream; finishing off with a Latte.
After a tremendously good sleep, we returned to the restaurant for a good breakfast to set us up for the day. A very good Full English Breakfast and Smoked Salmon Omelette with Pastries were consumed alongside generous helpings of Orange Juice and Coffee. Delicious.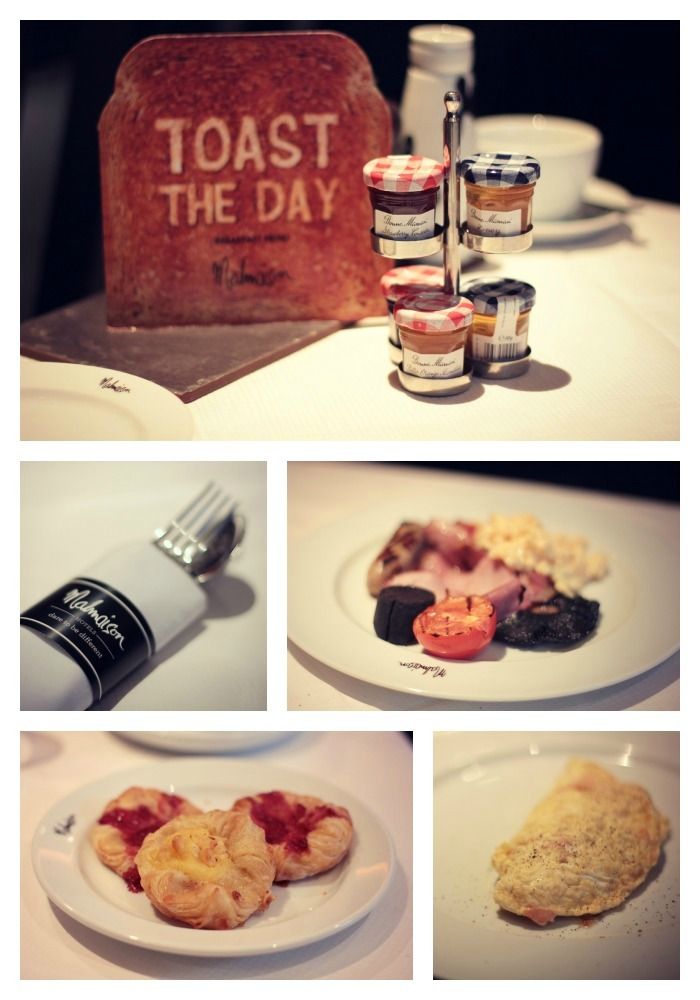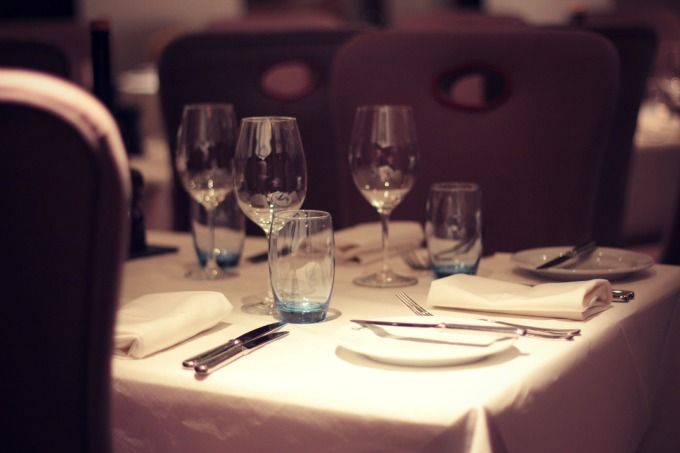 Our stay in London Malmaison Hotel came to an end before we moved on to another hotel for the remainder of our stay - sadly not a patch on Malmaison. With one final picture outside of the hotel that cold December morning.