I have spent the last few days in London for a little pre-festive break. I took lots of pictures as usual but until I get them all sorted out, here are some snaps I took with my iPhone...
My train journey involved a Burger King meal, looking out of the window at the recent flooding, I opened a new tube of lmy favourite lip balm & cleaned my phone screen with a new William Morris lens cloth from the V&A. I arrived at Malmaison Hotel to some mini mince pies and festive decorations. We later popped to the nearby Fox & Anchor pub. And enjoyed a lovely breakfast at Malmaison the following morning.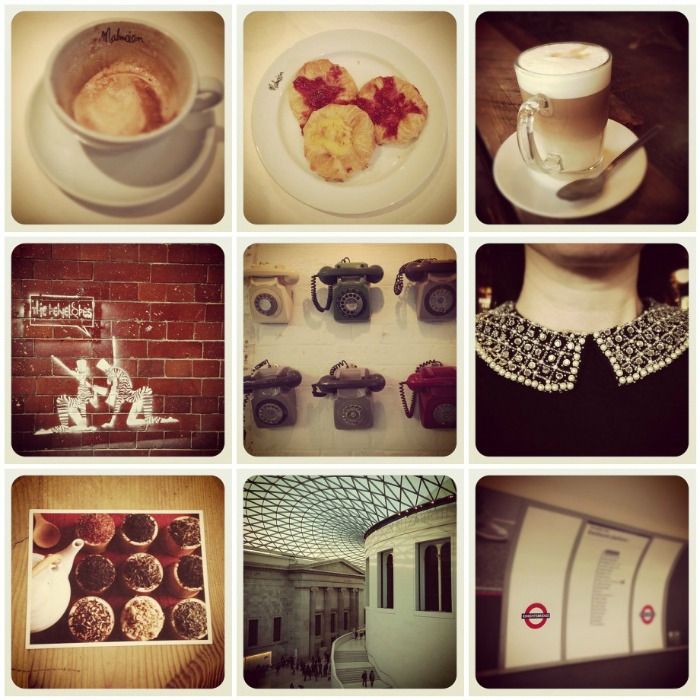 The Malmaison breakfast set us up for the day, enjoying another coffee once we arrived in Shoreditch. So much good wall art around London. We popped into Aubin & Wills. My collar that day on a new Top Shop dress. The following morning we enjoyed the first of three trips to Le Pain Quotidien for breakfast. Before going on to visit The British Museum. With lots of travel around London by tube.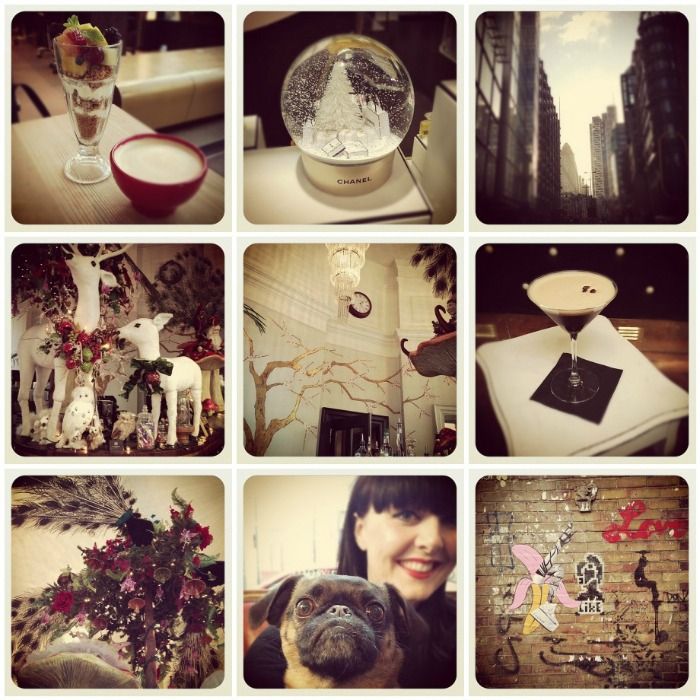 The second trip to Le Pain Quotidien was the Aveda Concept Store cafe in Covent Garden. With a little visit into the Chanel Beauty Store, also in Covent Garden. I later headed to Liverpool Street, took in the sights, to have my hair cut at the Taylor & Taylor salon - stunning interior, with a gorgeous little pug named George. More wall art around Brick Lane.
Even more wall art. And my third and final visit for breakfast to Le Pain Quotidien at St Pancras station, as I await my trip home. It was eerily foggy looking out of the train window. I admired my many Liberty purchases. And watched an episode of Inside Claridges on my iPad.