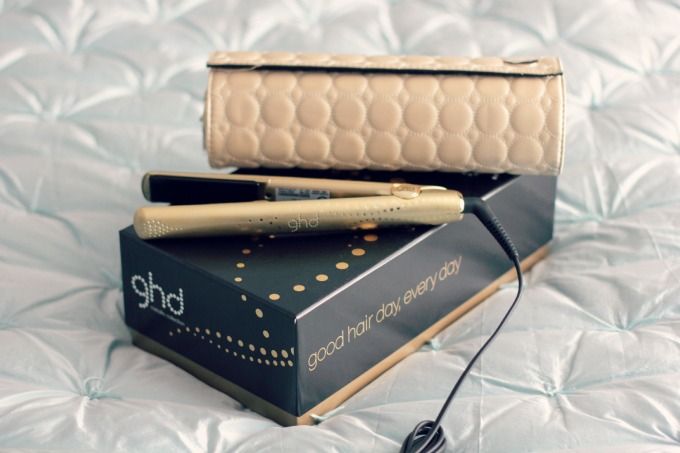 I never got around to divulging here my recent 'hair nightmare'. A couple of months ago I started to massively regret my big hair chop of a year or so ago. Despite feeling ready to to cut off several inches of hair and quite liking long bob hairstyles for most of the duration, all of a sudden all I could see were so many long hairstyles around me and the big regret set in.
Impatiently, I decided to make a trip to my hairdresser to request some layers for movement and texture. As my last hairdresser had left the salon, I was presented with someone new. Someone who unfortunately gave me the style he wanted to cut and not the style I had in mind. I had never thought of myself as one of those girls where hair really matters. Fairly low maintenance I have always been of the opinion, it's only hair it will grow. But for the past two months I have hated looking in the mirror everyday, willing my hair to grow. A couple of months on from the hair cut, it is looking a little better than it did when I first got it cut but I still have a long way to go to feeling comfortable with the style again.
Which leads me to this post - the ghd Styler. I was kindly gifted the new Limited Edition Metallic Styler*, a very glamourous gold shade with matching heat resistant travel case. Without this amazing piece of machinery I would have struggled massively in coping with the styling of my own hair. With short, uneven, choppy layers I have been able to create a smoother style, hiding as much as possible the mistake of my last haircut.
I'm sure I don't need to teach anyone how to use hair straighteners but here is my daily routine and how I have managed with the help of ghd to overcome my mini hair trauma.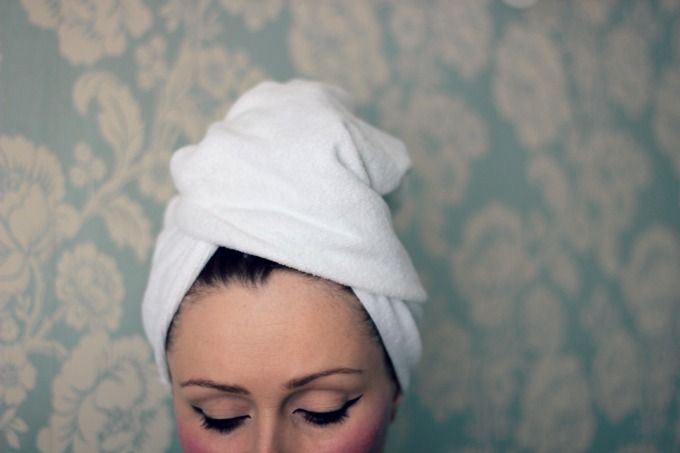 After washing my hair with current favourite shampoo, L'Oreal Elvive Nutri-Gloss Crystal shampoo, I use a spray-in conditioner afterwards - I find this easier to use than a normal post-shampoo conditioner. I've been using for many years Boots Coconut & Almond Leave-in Conditioner - it smells amazing and is very cheap. I comb through the hair using a wide-toothed comb. I then smooth through a small pump of Moroccan Hair Oil, particularly on the hair ends.
Once dried with a hairdryer and Mason Pearson hairbrush, this is what my hair looks like.
Far too choppy and blunt for my liking...
I straighten my fringe first of all...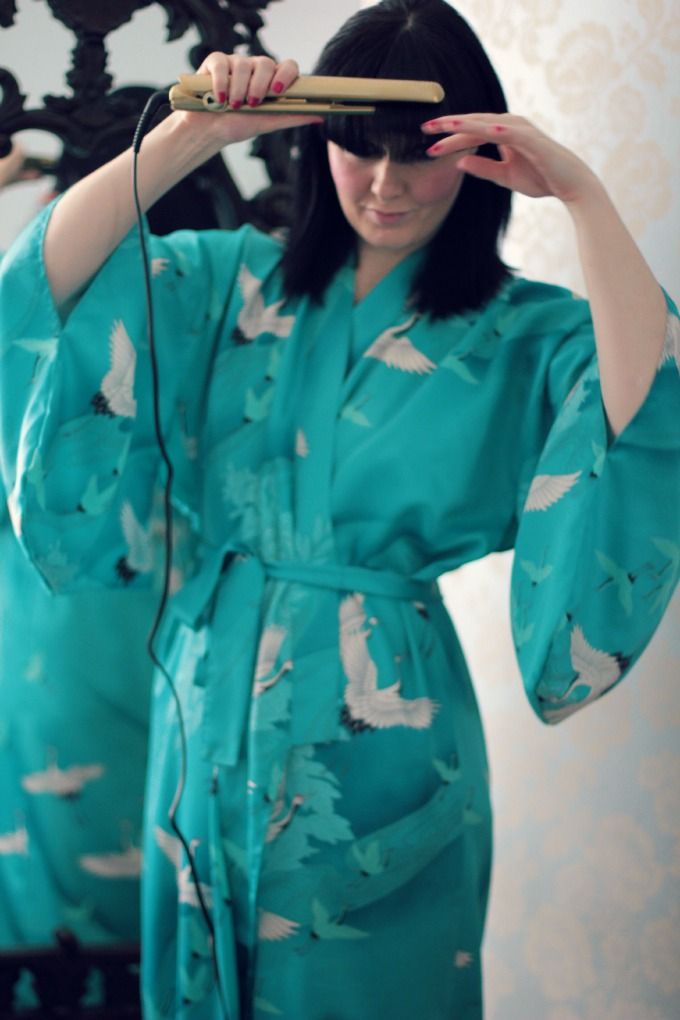 Making sure to use a Heat Protect spray - the one I am currently trying out is VO5...
I section the hair using clips and a tail comb and straighten using the super smooth ghd styler. The hair glides through the straightener leaving it immediately smooth and sleek...
I straighten the hair by tilting the straighteners on an angle which helps to combat the hair sticking out...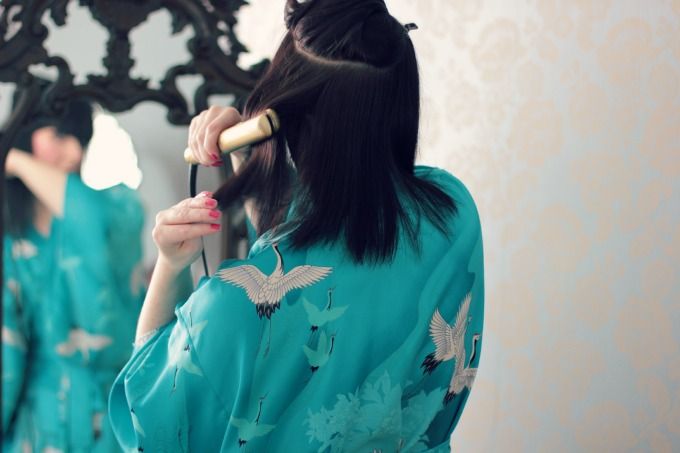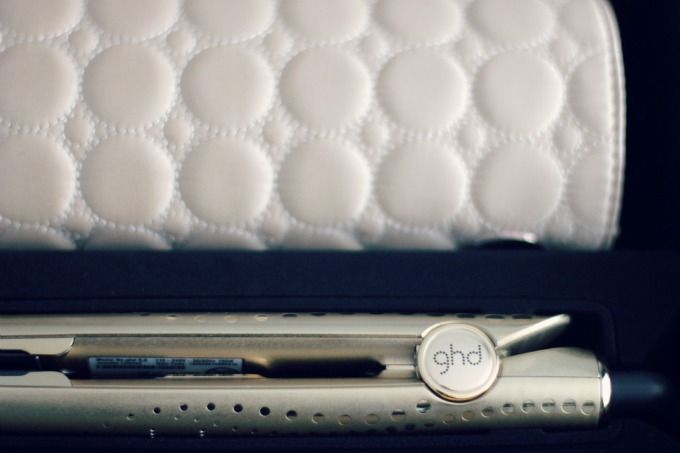 And finally the finished hair style. Finished off with a little Moroccan Hair Oil to smooth and a quick spritz of hair spray (currently VO5 Mega Hold Gel Spray). Simple and sleek - my everyday hairstyle that takes very little time and effort thanks to ghd.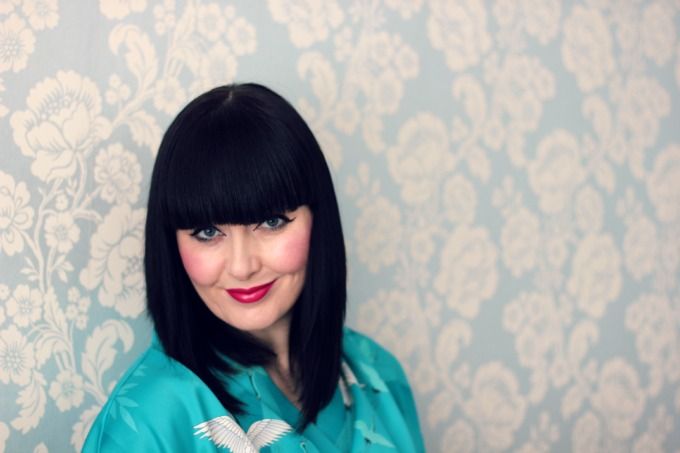 Wearing: Plümo Kimono-style Dressing Gown (old)