Now that Christmas is just around the corner there isn't a better time of year to wear all things velvet, brocade and luxe. This is a great trend to help you stand out this season, there is so much richness in the detail of the 'baroque' trend, look for heavy embellished fabrics, luxe jewel tones and velvets.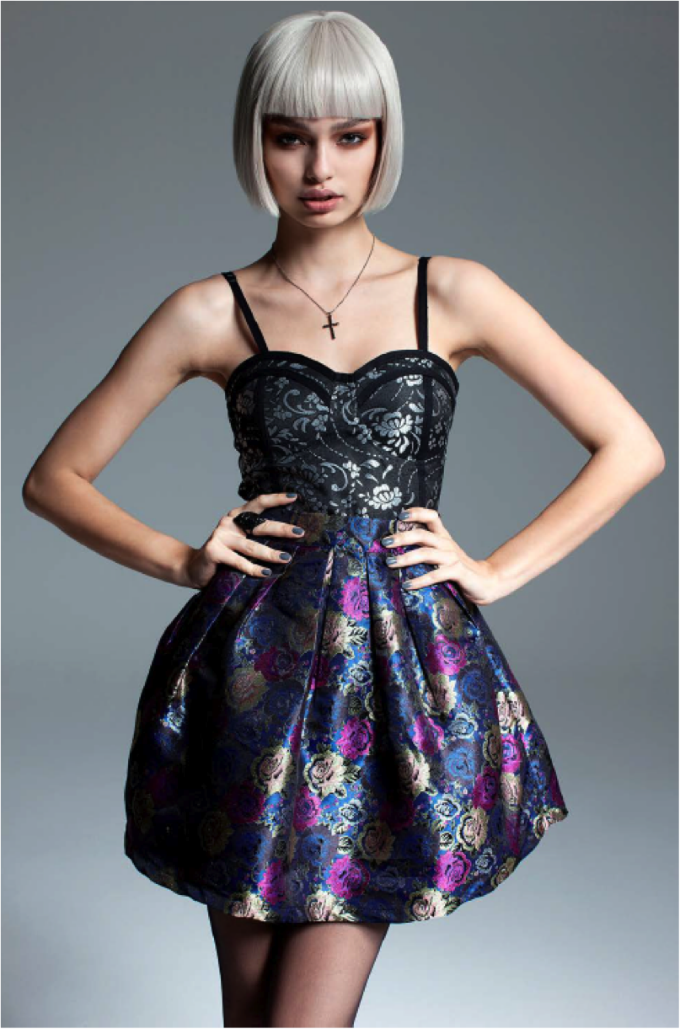 The heavy detailing looks great on statement dresses or jackets, my advice would be to wear brocade statement pieces with plainer accents. This keeps the look dramatic yet wearable also this way you won't run the risk of looking like you are about to walk on stage in a costume!
Sheer and cut out detailing helps to keep this theatrical look modern and fresh. If you aren't into the extravagance participate in the trend by using accessories, anything from shoes, clutches or cuffs. The gold's and the embellishments also add that extra bit of sparkle for this festive time of year.
This is a Sponsored Post with all words and images provided by boohoo.com