Anyone living in the North East of England's capital city, Newcastle upon Tyne will be in for a treat today with the opening of the eagerly-awaited Cath Kidston store. Although we already have a small concession in Fenwick's department store, we are now presented with a much larger shop stocking a full range of products.
The shop opens today, the 8th November 2012 on the ever popular Grainger Street (formerly Office shoes). Set over two floors, it will give shoppers the full range of products, showcasing new products from homeware, including bespoke fabrics and wallpapers as well as fashion, accessories, kidswear and special vintage one-off pieces.
"We are delighted to expand our Cath Kidston offering in the North East and add another Newcastle shop to our growing portfolio which will now stand at 58 UK stores. Grainger Street is a great location and gives us the opportunity to expand our growing customer base. Stocking our full range of products and with prices ranging from £1.50 and £145, there will be something for everyone. We look forward to welcoming the Newcastle customer to the Cath Kidston experience," says Cath Kidston's Commercial Director, Chris McKendrick.
Cath Kidston will be offering a free Royal Rose notebook worth £8 to the first 30 customers to spend £30 in store today, Thursday 8th November.
However, if you don't manage to become one of the first 30 customers and don't happen to live in Newcastle upon Tyne, you have the chance to win one of the two products below. Just leave a comment (with a contact email address) stating which item you would prefer to win and I will randomly pick two winners.
Only open to UK residents this time I'm afraid, I will draw a winner on Monday, 12th November 2012. The winners will be announced alongside a little Q&A session with the Newcastle upon Tyne Store Manager.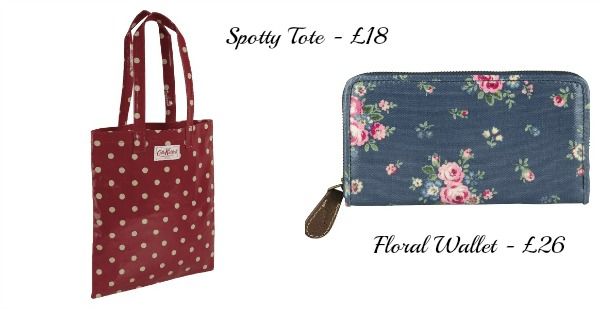 Cath Kidston - 136-138 Grainger Street, Newcastle upon Tyne, NE1 5AF