Sea Spray Hair Mist: There's a sea mist rolling in - but this one leaves you fresh, uplifted and perfumed. A salty spritz that gives body, volume and hold.
Fairtrade Honey Shampoo: This bottle is full of the power of flowers, collected and concentrated for you by the bees. While they were collecting the pollen, we searched the meadows for beautiful flowers to fragrance their work.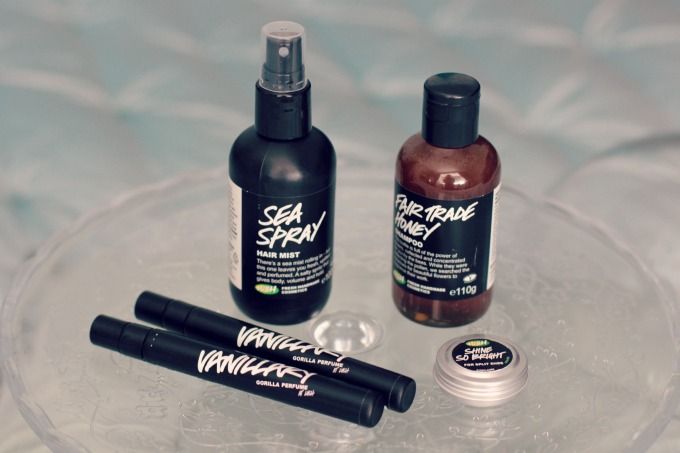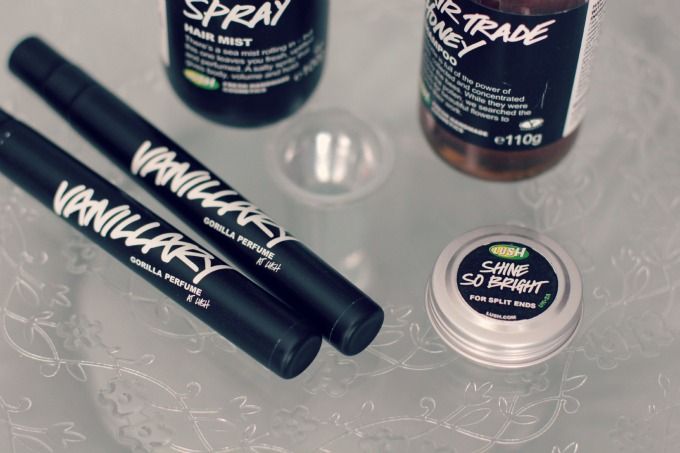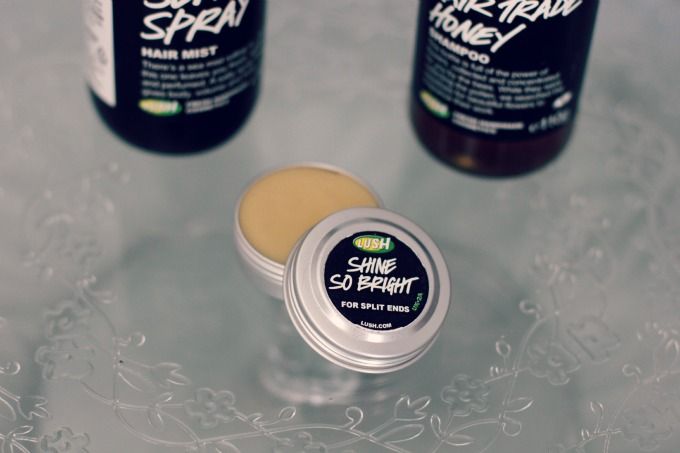 As always with Lush products, they smell AMAZING. I love natural smells, rather than artificial fragrances, so these work really well for me - especially as you are able to smell the fragrance in your hair all day. Vanilla has always been one of my favourite perfume smells and these are the perfect size to carry with me all day in my make-up bag. Similarly, the small tin of hair balm is the perfect size to have on hand to smooth down the many fly-aways I have in my hair throughout the day.