In celebration of all things Halloween, today I have spooky inspiration by way of some iconic characters that I'm sure you will already be very aware of, provided to me by Simply Be...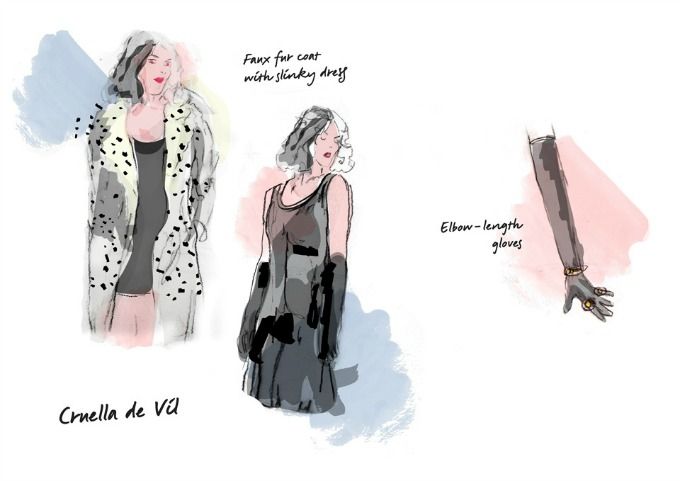 One of my favourite characters, Cruella de Vil has a very strong look, featuring a huge (faux of course) fur coat, tight figure-hugging black dress, elbow length gloves with some statement rings to wear over the top. Her main feature is her two-tone hair - easily achieved with some spray-in hair colour, or a quick visit to a wig shop. Add some thick dark eyebrows and sexy red lipstick - and you have your look!
A simple outfit suggestion - black leggings, matching polo neck jumper and the most important cat-ear headband or similar (easy to make, as well being currently very on-trend). Equally, a self-made eye-mask to create some mystery, with a couple of flicks of cat-eye eyeliner to complete the feline look.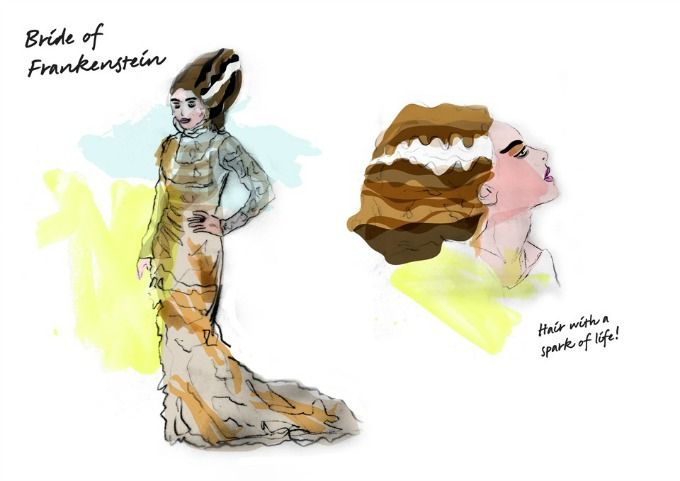 An ethereal white dress and bandages wrapped around the arms could be the basis for this look. Hair swept up with old favourites, the hair crimpers, to provide a frizzy up-do. Pale, pale skin with super dark eyes and lips, is all you need to appear this ghostly.
Sexy Elvira is an easy character to emulate this Halloween. Choose a long black skirt, preferably with a thigh-high split, together with a low-cut top. If the top has long sleeves, all the better to attach some floaty pieces of chiffon. Add some semi opaque tights and lashings of eye make-up - liquid eyeliner, blue and purple eyeshadows on the upper lid together with some white eyeliner on the inner lid to open up the eyes. A dark strip of maroon blush to accentuate the Elvira-cheekbones and a slick of dark blood-red lipstick, for a darkly seductive pout.
Finally a Halloween character for the blond-haired ladies. An icy cool (pre-Christmas) shimmering dress teamed with white faux fur bolero or similar, for etheral beauty. You could try plaiting or twisting the hair to follow the white witch's long dread-lock style. Topped with a silver hair accessory or tiara and super pale make-up. All that's left, is to perfect the bone-chilling gaze.