The So Much to Dew Midnight Mask is the first nighttime mask to dermoregulate skin hydration and restore its ideal moisture levels, offering the face both comfort and vitality, starting from the first night. The skin is replenished and full of life with a younger appearance.
Proven immediate efficiency: 36% increase of the skin's moisturisation 30 minutes after the first application; 9 out of 10 find their skin more comfortable upon waking; 8 out of 10 remark that their skin is more moisturised and softer; 7 out of 10 find their skin firmer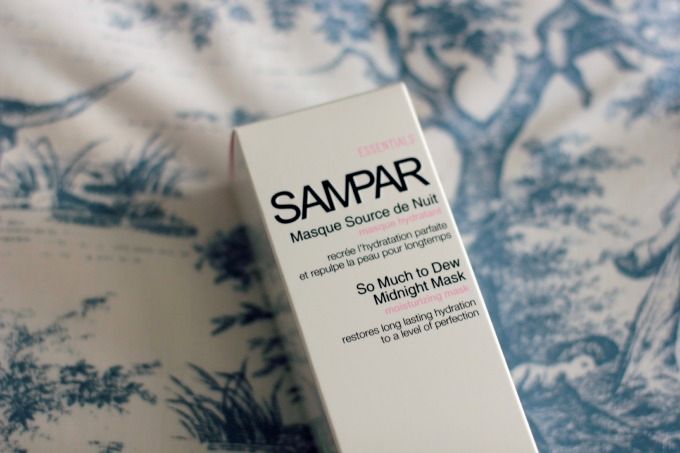 Following on from my last very successful SAMPAR beauty review (it has to be one of the most searched for posts on my blog!), I was kindly offered to try out another product from the range, this time the So Much to Dew Midnight Mask. The packaging is the first thing I look at when choosing beauty products and this has to be one of my absolute favourites to date, the French city graphics in pastel shades of pink and white are pretty perfect for a girly Francophile like me. The quality of the packaging is amazing and in this case the brush applicator makes the mask experience all the more luxurious. I love this product just as much as the Glamour Shot Eyes. A fabulous treatment which absolutely fulfills what it sets out to do.
The Midnight Mask is used after thorough cleansing of the face and neck at night, using the brush applicator to smooth on a small amount of the product, applying a thin layer to the entire face. The mask is then left on over night and washed off the next morning. The mask does indeed work immediately, you can feel the benefits of smooth skin upon wakening. I'm already sold, I just now need to try more of the range.