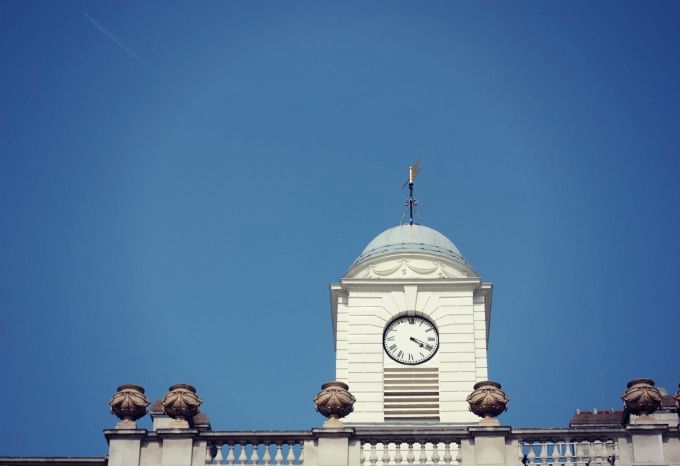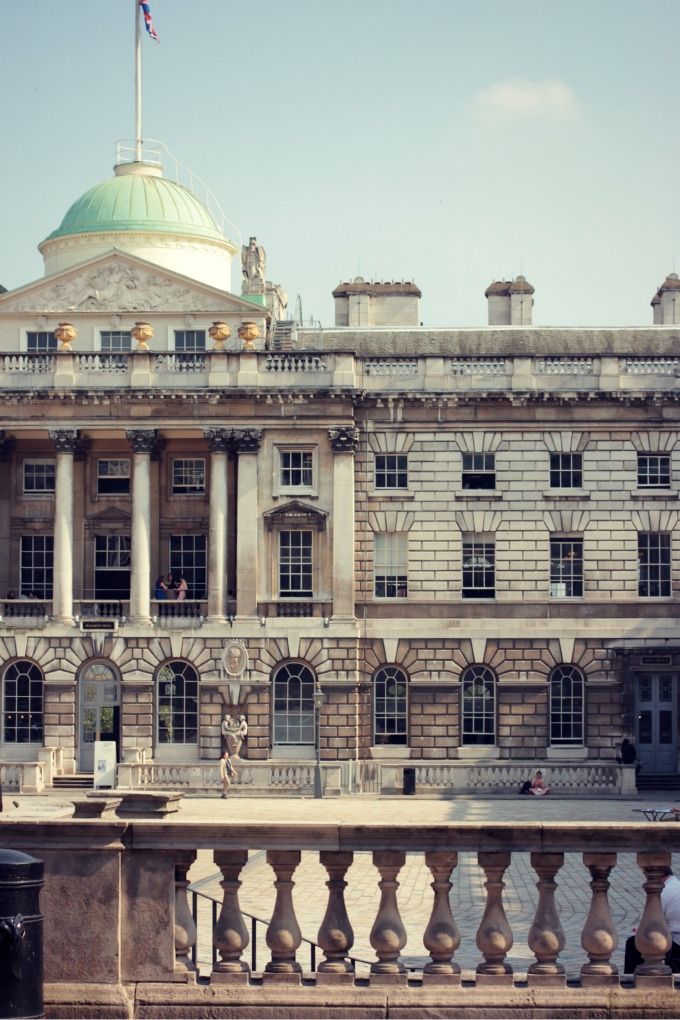 The main purpose for my visit to London a couple of weeks ago, was to attend the latest offerings from high-street retailer Next. I always look forward to the Next Press Days, I love the amazing venues in London they always choose, in this case the fabulous Somerset House (home of London Fashion Week). And I like to see how the talented stylists put everything together, giving me lots of ideas for future styling. Somerset House was an amazing location which, even on an incredibly hot day, managed to provided lots of light and air. The floor of Somerset House which held the event, was sectioned into various rooms - so I was able to browse interior, menswear, womenswear and childrenswear in self-contained spaces.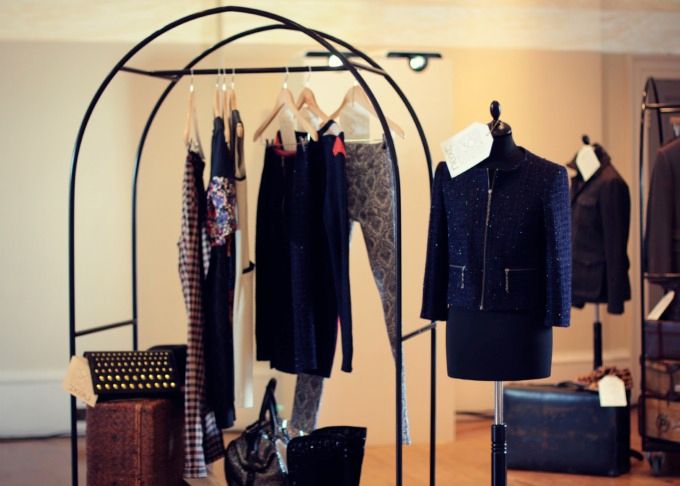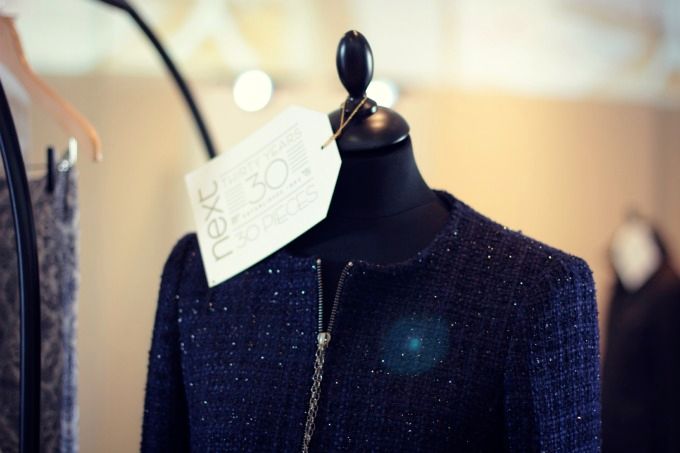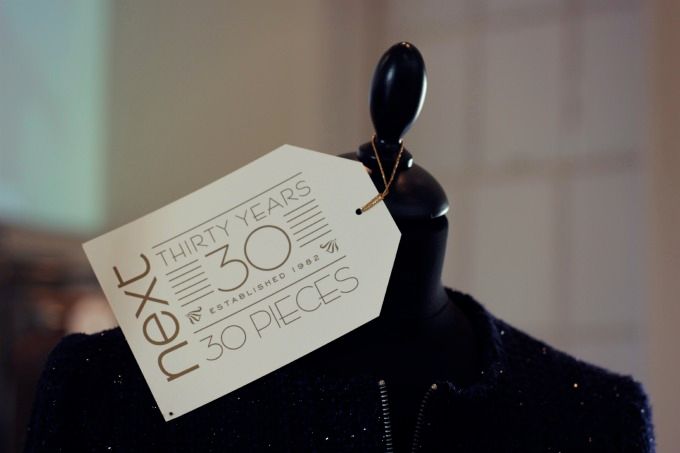 This event celebrated 30 years of retail, and upon entering we were presented with a capsule collection of '30 Pieces'. Key accessories and clothing, I firmly have my eye on this navy tweed jacket. Overall, I think this is my most favoured collection from Next so far. Although it helps that Autumn/Winter are my favourite seasons, this collection seems to focus on all of the things I like the most - classic, clean lines with simple styling in good quality fabrics.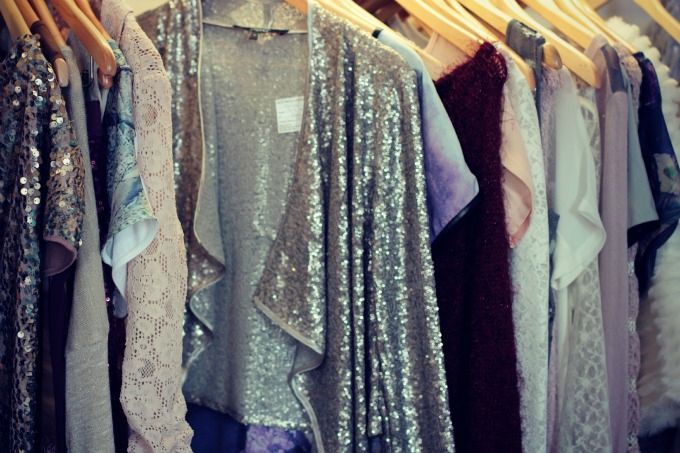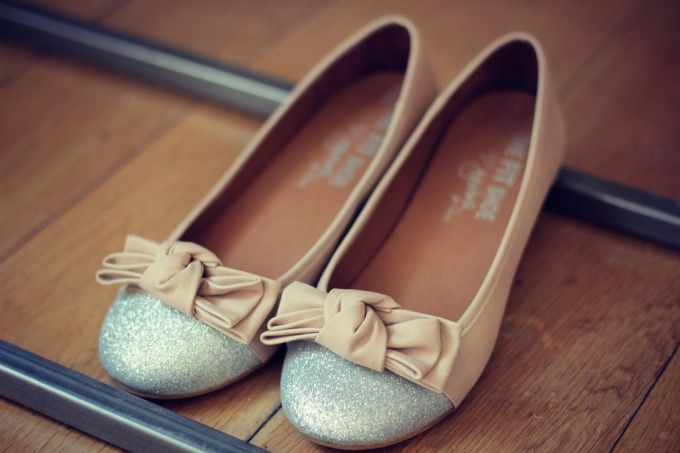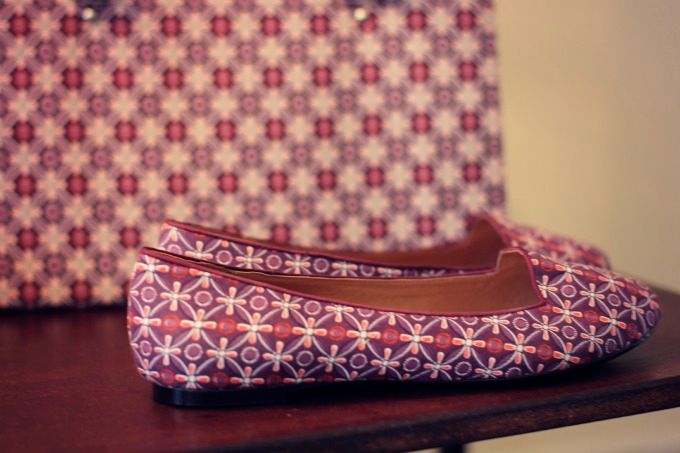 As per usual, it is once I return home and browse the photographs I have taken, to see exactly what caught my eye on the day - it always end up being accessories! I love details. There were some amazing textures and fabrics in both the clothing and accessories, favourites this time being the two pairs of glittery nude shoes and the heavy textured tote bag.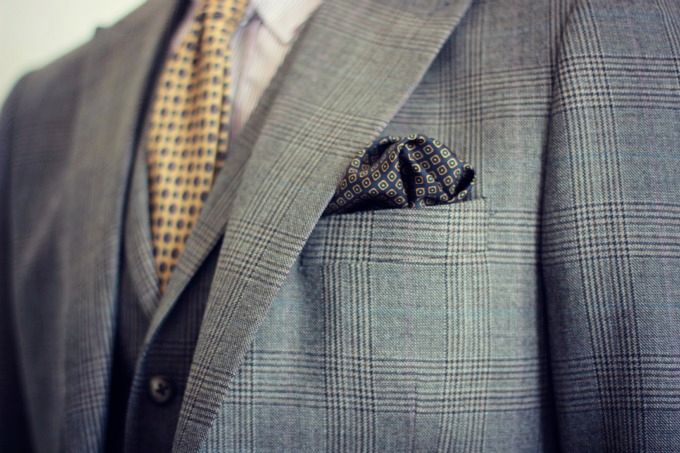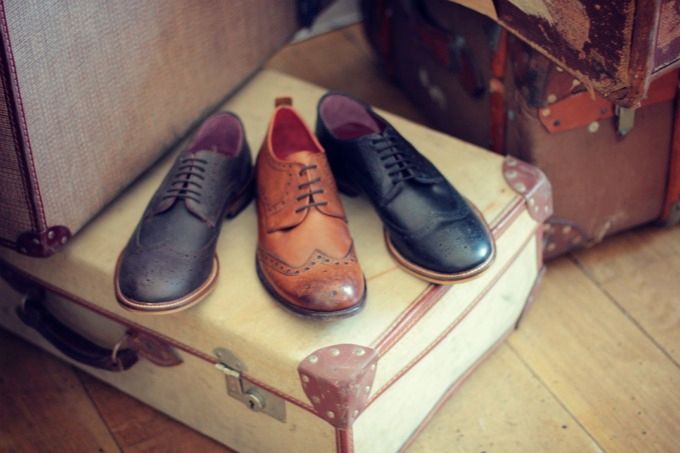 The menswear is perfection this collection, I love a classic gentleman look. Lots of tweed with heavy brogue style for footwear. This is for the man who likes to make an effort - there should be more of them around!
I have the interior and childrenswear sections for another post, so I'll have them up for you very soon.