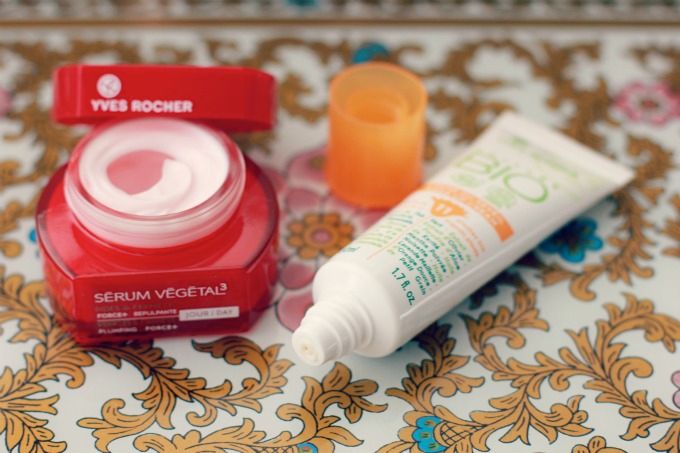 I have now been using both of these products for about 3 weeks, enough time to get a good grasp of how well they are working. I like moisturiser for both day and night to be on the rich side, to feel as though my skin is thoroughly moisturised and I like to have to wait for a product to 'sink in' to my skin rather than feel a dryness a minute or two afterwards. I would say the Sérum Végétal is the best one for this, the Wake Up cream is definitely lighter. Although I don't have too many wrinkles yet, it did feel as though my skin felt plumper after application. The Wake Up cream provides quite a smooth application and works as an excellent base for make-up application.
Smell is a major factor in any beauty product I use, I dislike a manufactured and artificial fragrance, much preferring a natural smell. So this is where this range exceeds, the organic
Wake Up
cream, with the invigorating fragrance of peppermint is just what I need first thing in the morning.
The packaging is probably my least favourite part of this brand, the colours are a little too bright for my liking. But having said that, I do think it reflects the fresh and natural elements of the product and it wouldn't deter me from buying from Yves Rocher as long as the product works. Overall, I'm happy with these
natural beauty products
and wouldn't hesitate to investigate the rest of the range.