I don't own too many watches in my jewllery collection, so when offered the chance to choose from new Italian watch manufacturer, AB Aeterno, I was delighted to select two pieces to add to my so-far limited collection. AB watches are an Australian based company offering a selection of mens and ladies watches in 100% natural wood. There are a selection of colours to choose from in various wood grains.
I opted for the men's style Envy (I do like my watch faces on the large side) and the slightly smaller, ladylike version Hazel in a darker mahogany wood. You are also provided with some small tools to remove the links, so no need to visit a watch repairer, you can get on with it at home yourself. The watches are a classic style which I love, but at the same time very unusual and elegant, with the beautiful wood grains. A perfect combination of quirky and cool.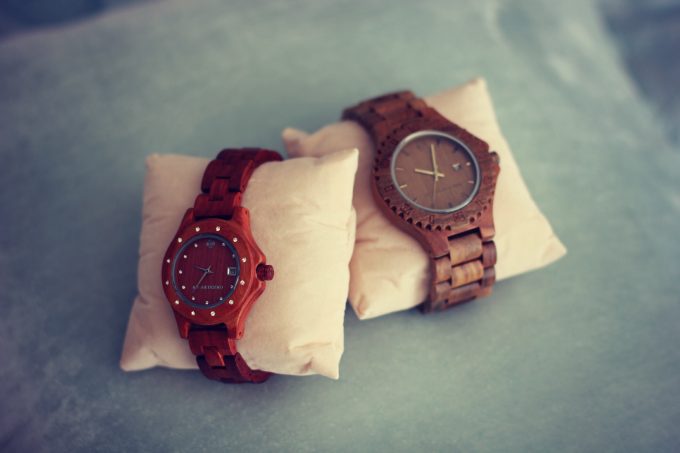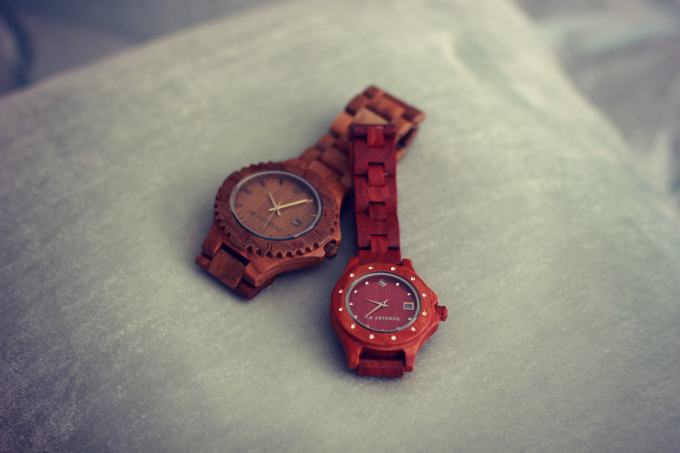 AB Aeterno are also running an Instagram competition. I appreciate it is only valid if you already own one of these watches but as an Instagram addict, I thought why not? And perhaps if I win, I could give it away to a lovely reader! All I needed to do was - Wear the AB Aeterno - Shoot an Instagram photo with #abaeterno - Enjoy the contest! Every 20th of the month, the best 3 pictures are put on the AB Aeterno blog, if the one on the 28th which has been winning lots of votes is mine, I win another watch
.