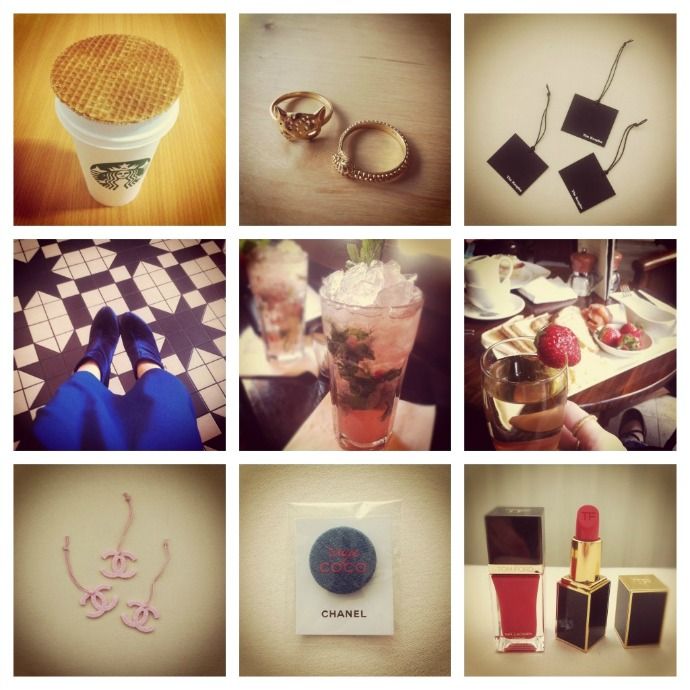 Starbucks Latte & Waffle. New rings from Zoe & Morgan. Clothes tags from a The Kooples haul.
Looking down at ASOS maxi dress & Kat Maconie velvet boots. Cucumber & strawberry mojhito. Champagne breakfast at Browns.
Chanel tags & button free gifts. Tom Ford coral lipstick & nail enamel.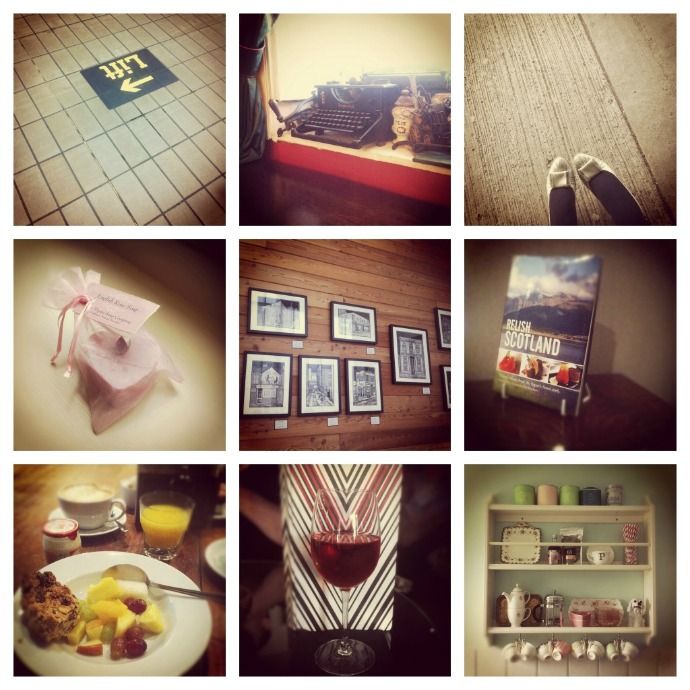 Waiting for a metro. A display in an old traditional pub in Wylam. Looking down at an old favourite pair of LK Bennett shoes. A soap gift from a friend. Art for sale at the Tyneside Cinema. Trip to Edinburgh for the weekend. Breakfast at Hotel du Vin, Edinburgh. Glass of rose wine at the Missonni Hotel, Edinburgh. New kitchen display.
Ticket stubs from the film '2 Days in Paris' at the Tyneside Cinema (it wasn't very good!). Jubilee celebrations on an old building in Newcastle. Food shopping at Waitrose. Straw baskets to add to my collection. Foreign packaging. Bar Luga in Morpeth over the Jubilee weekend. Refreshing lime & soda drink. Latte art. Looking through the mirror.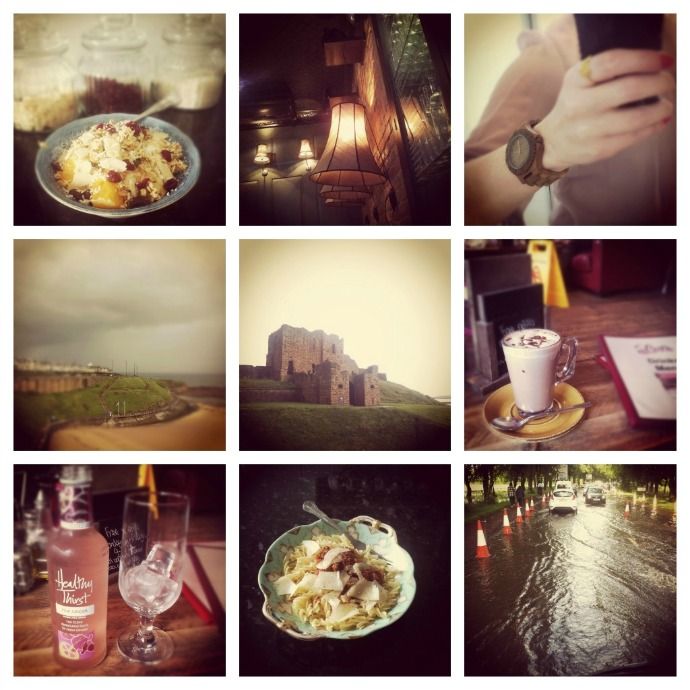 Fruit breakfast. Lovely lighting in Lady Grey's in Newcastle. New wooden watch. The coast at Tynemouth. Tynemouth Priory. Mocha at Lui's in Tynemouth. Pink ginger drink at Lui's in Tynemouth. Pasta dinner for one. Attempting to get home from work after the freakiest storm I have ever seen in my life!
Instagram name: pink_bow
Instagram Filter: Earlybird