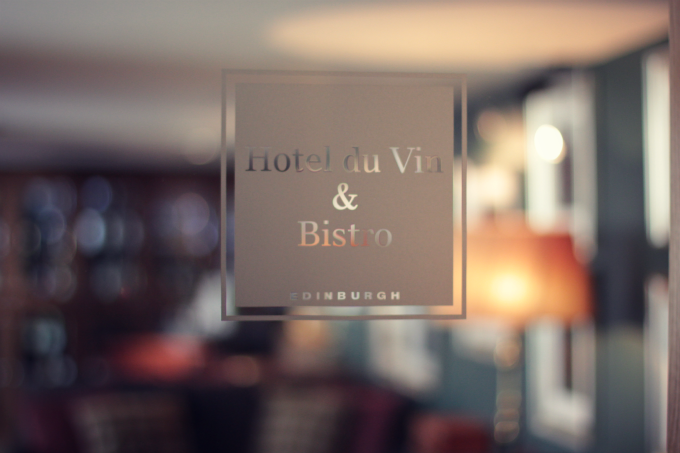 What made my recent trip to Edinburgh all the more special was a stay at the lovely Hotel du Vin hotel. Centrally based and only a short walk to the bars, restaurants, shops and historical sites - location is so important on a short city break, as I don't want to waste my precious moments travelling around, I'd much rather take it all in on foot and this hotel allowed us to do just that.
Nestled deep in Edinburgh's Old Town and housed within a former city asylum Hotel du Vin Edinburgh offers 47 timelessly styled bedrooms and suites, a trademark bistro and mezzanine bar, unique events rooms for business or private dining, cigar bothy, whisky snug, intriguing Laroche tasting room and an outstanding wine cellar.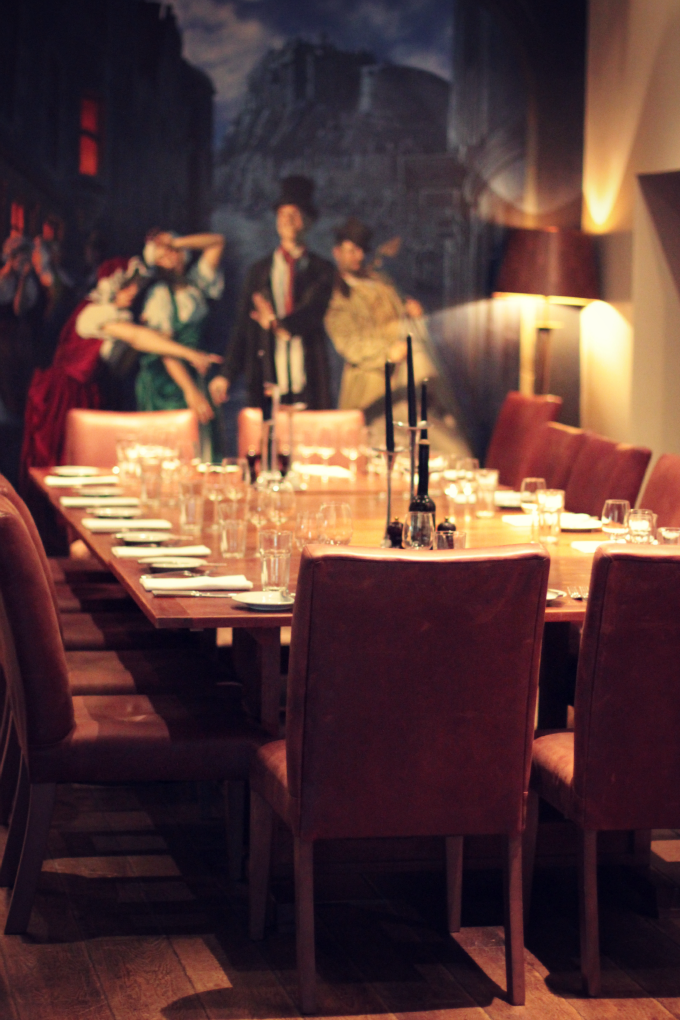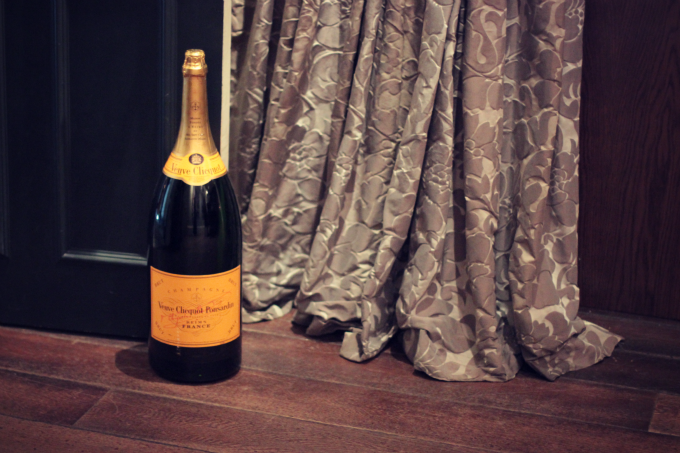 After checking in, we left our luggage with the hotel to have a wander around the city and something to eat. When we returned, we were guided to our lovely room to relax for a couple of hours before heading out to dine. As much as I enjoy the element of surprise, sometimes I just want to know exactly what to expect from my hotel stay and I think choosing a chain such as Hotel du Vin, removes any concerns without being too predictable. All of the hotels in this chain are similarly designed and yet, as they choose such individual buildings as their locations, are never one and the same.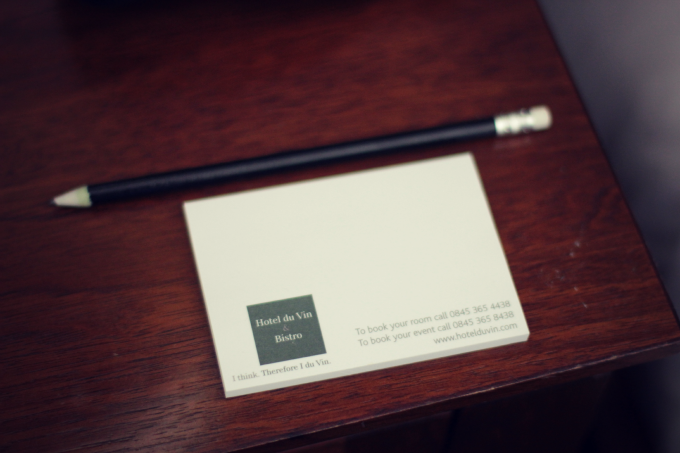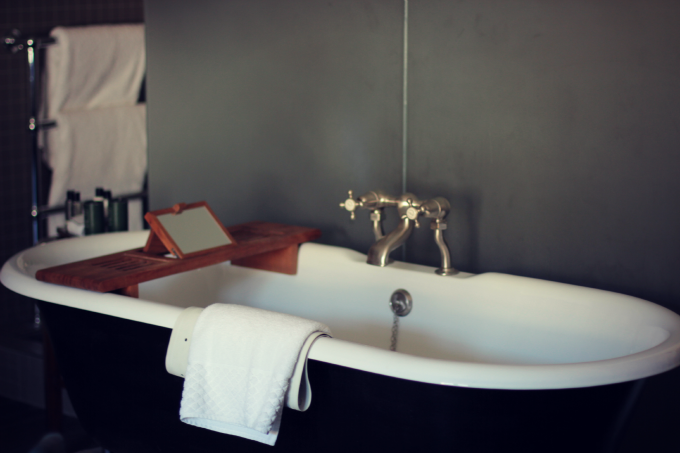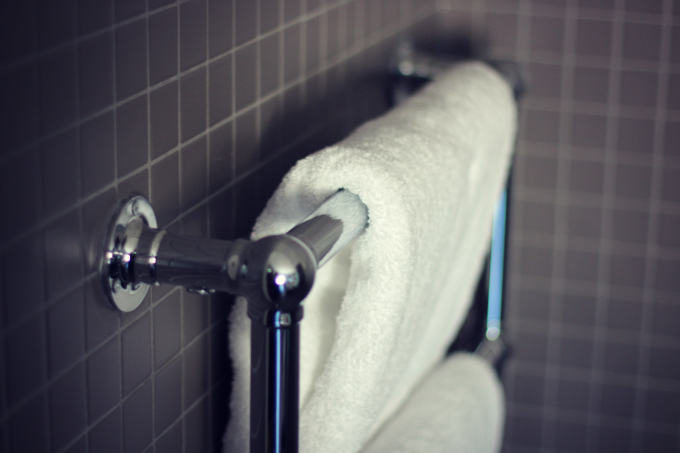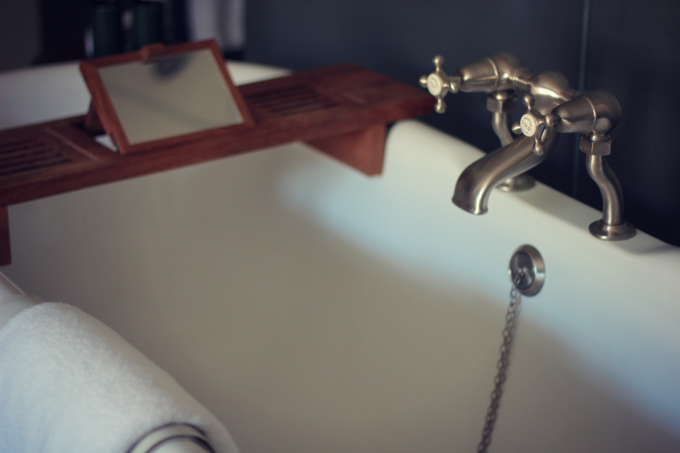 The rooms focus so much on comfort and relaxed luxury, the huge bed gave me an amazing night's sleep and the deep bathtub and large rose-head shower enabled me to be the most relaxed I've been in a long time!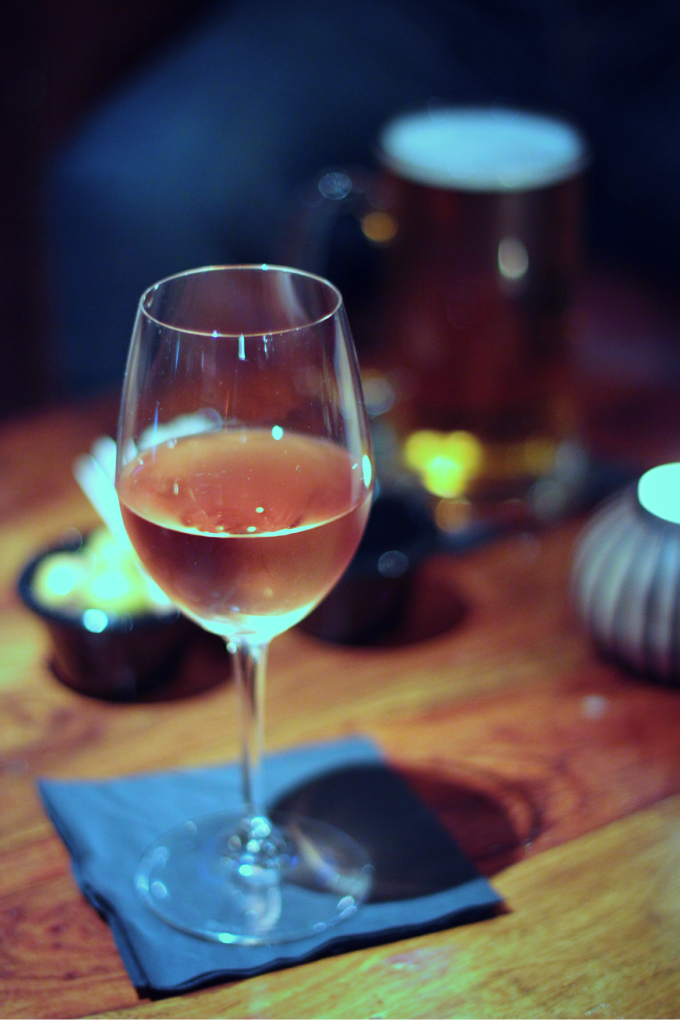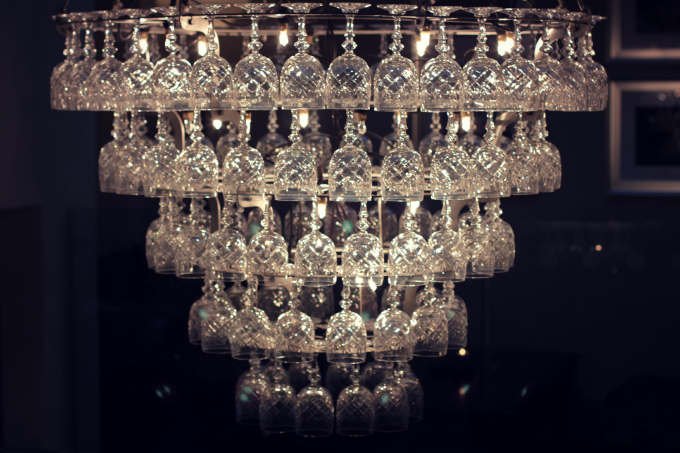 After a couple of hours of relaxation, we got ready to head to the bar. This hotel is quite intricate and there are so many quirky rooms to discover. We enjoyed a couple of drinks in the quiet bar overlooking the restaurant before heading down to eat.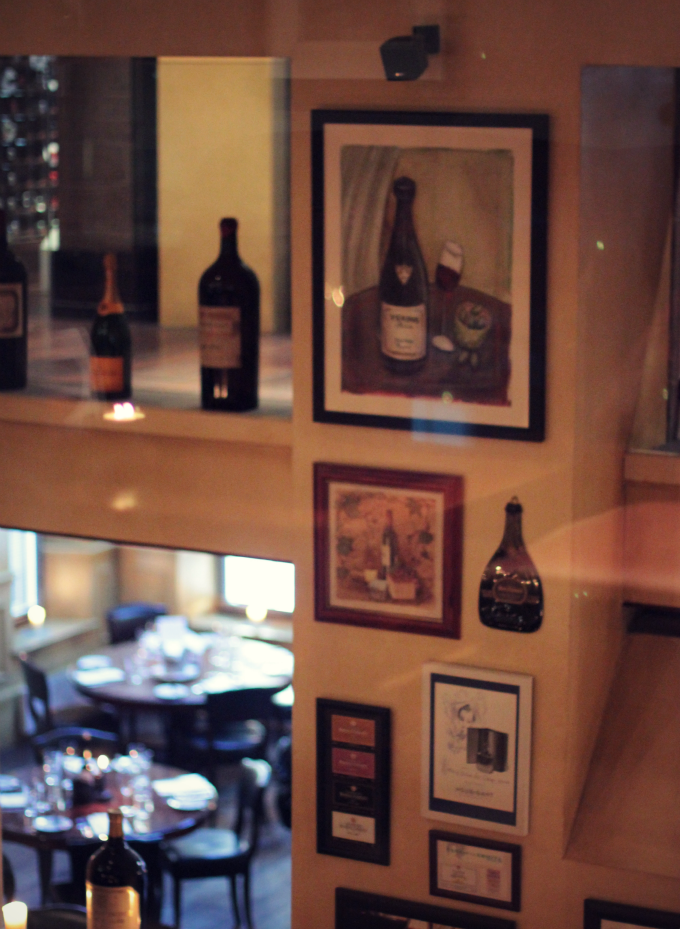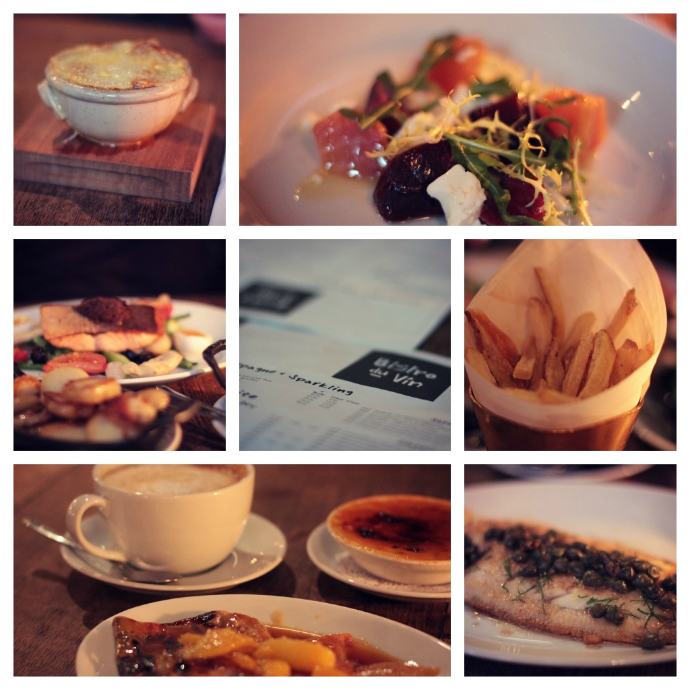 A selection of the yummy food we consumed - French Onion Soup, Beetroot & Goats Cheese Salad, Chicken with Vegetables, Seabass with Capers and a portion of Fries. As well as Crepes, Creme Brulee and Lattes for dessert. All enjoyed in dimly lit surroundings that were buzzing but not too busy. Once we finished our dinner, we headed back out into the city to discover the bars which Edinburgh have on offer.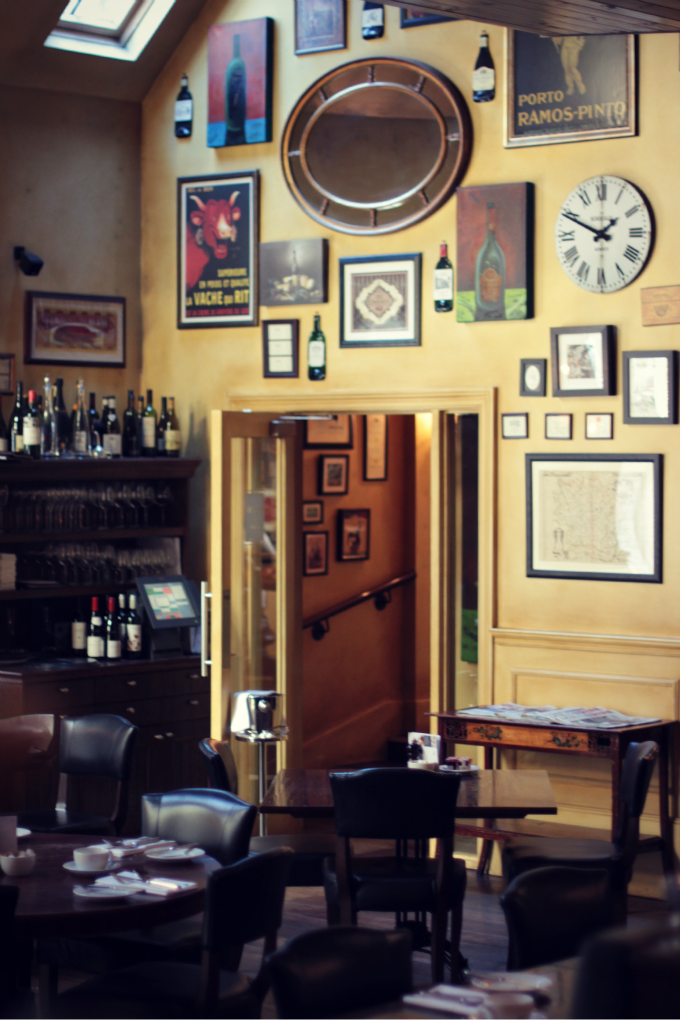 As you know, breakfast is my favourite meal of the day. I especially love hotel breakfasts, as there is so much choice - I just want to try a little bit of everything! So I had two rounds of breakfast - a Fruit, Homemade Granola, Yoghurt combination with a Latte and Fresh Orange Juice and then a favourite of mine, Waffles with Maple Syrup. Mmmmm!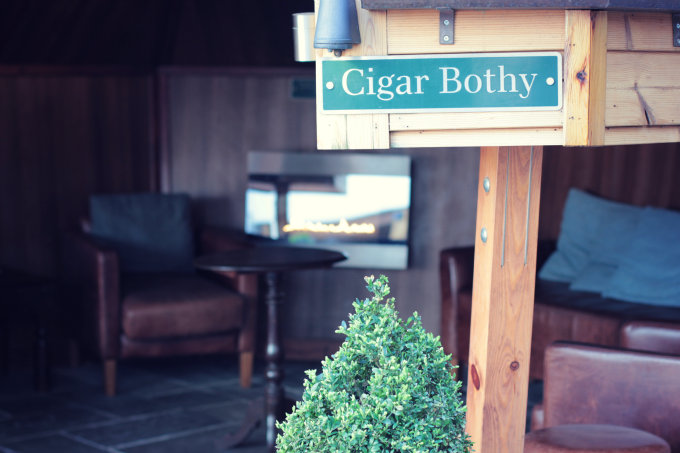 As you have already seen, we headed out to visit Edinburgh Zoo before returning to check-out and experience the outside area of the hotel. The weather was amazing that weekend, so it was fantastic to see that the hotel caters for this also. I especially liked the cosy little den, the Cigar Bothy. Until the next time Edinburgh.