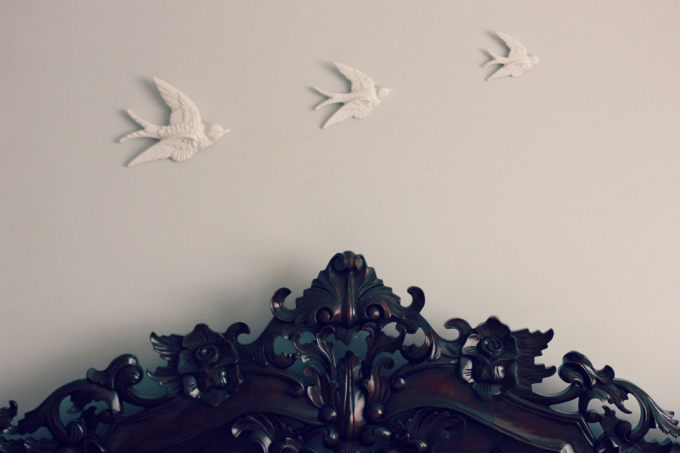 I think if I had to choose my favourite room in my home it would be my bedroom. I like nothing better after a long day than arranging my bed and pillows in a comfortable position and laying back to either read a book, watch tv or browse the internet on my iPad. It has been known for me to hit the sack as early as 7pm for those precious few hours of relaxation before going to sleep.
Equally, I love a long leisurely lie in. I rarely sleep late but on the odd weekend occasion I get the chance to spend an extra hour or two in bed to enjoy a 'weekend breakfast'. These are the best types of breakfast where I actually have the time to make something good, instead of rushing to go to work midweek. I always make sure I have some tasty things in to eat, the healthier the better.
This morning, I made a kilner jar full of raspberries, blueberries, granola, greek yoghurt, flaked almonds, dessicated coconut and yoghurt. A shop-bought smoothie of cranberry, blueberry, raspberry. And a cup of Harney & Sons Earl Grey tea in my new We Love Kaoru 'P' teacup that I featured in my post yesterday. Along with the latest issue of Lula magazine and some sweet smelling flowers, what better way is there to wake up on a Sunday morning?