Life has been busy lately, which resulted in me missing the birthday of a dear friend. Or at least a month's delay in giving her a birthday gift. So in order to make it up to her, I invited her to my home for a "Belated Birthday Brunch". I never really need much of an excuse to buy yummy food and decorate the table with my amassed collection of vintage crockery and mini birthday bunting. So on Saturday morning this is how it looked, for a much needed catch-up with some healthy foods and lots of drinks.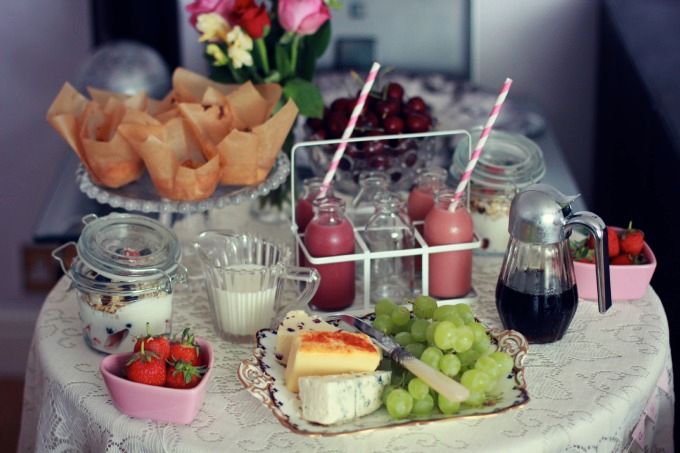 That morning I baked some Cheesy Muffins, (
using this recipe
). There were various fruit - a bowl of cherries, some strawberries and green grapes with a selection of cheeses. I made up jars of granola, berries, Greek yoghurt and flaked almonds and maple syrup
again
, as well as a couple of smoothie options, using a mini crate of milk bottles which I found on eBay recently, with the obligatory pink and white striped retro straws.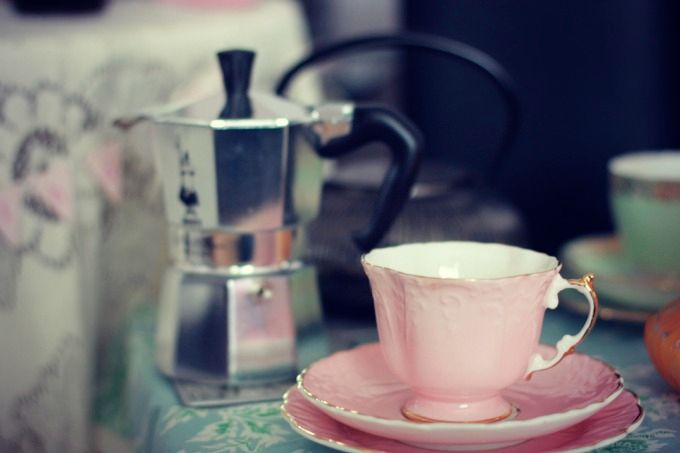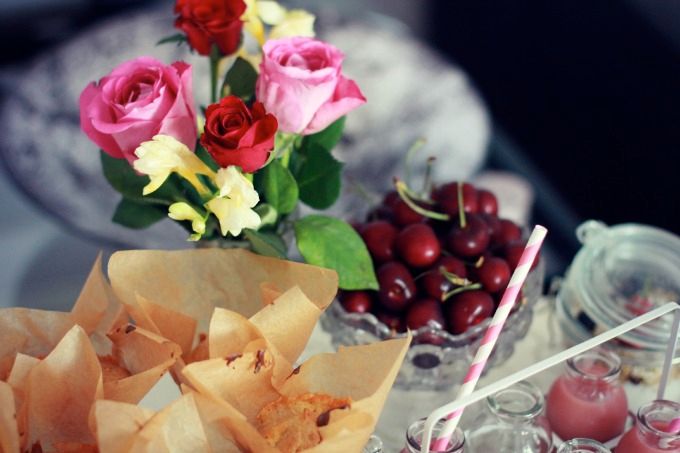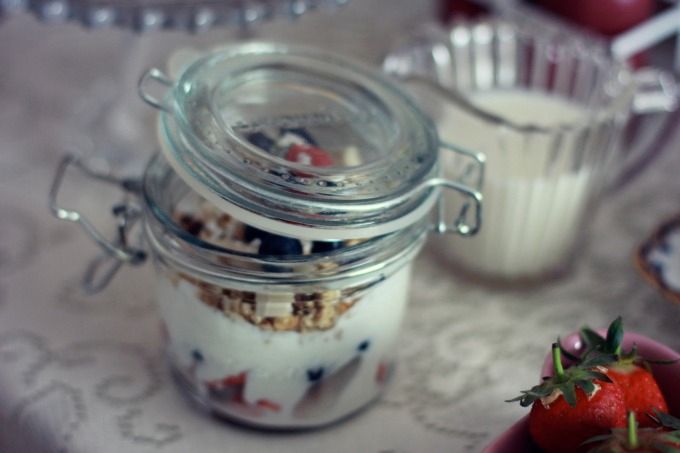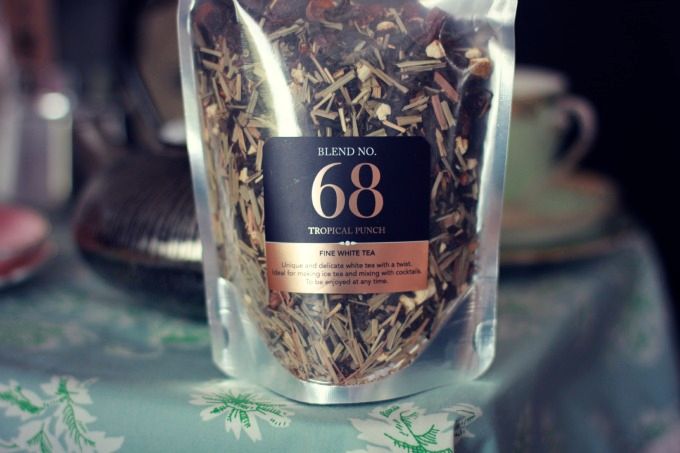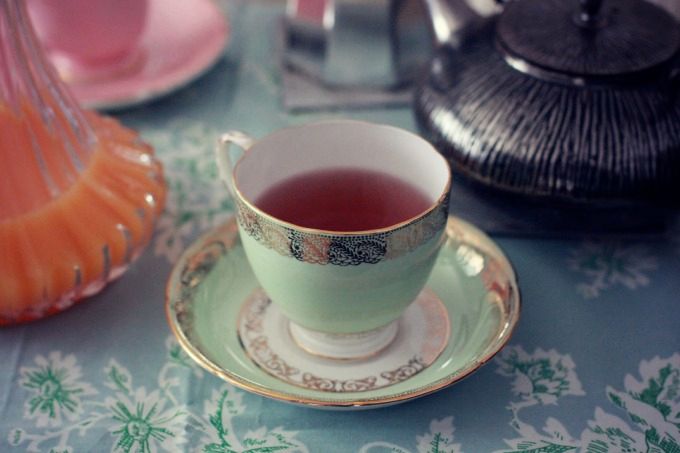 For drinks, I made a small pot of coffee and some new tea that I had been sent from The East India Company. This was the first time I had had chance to try the tea, which doesn't really look that much like normal tea at all (you can see it better here). I have never tried white tea before, and I think had I not been sent it doubt I ever would. But oh my, since trying this for the first time on Saturday morning, I cannot stop drinking it. If you like your tea fragrant, I urge you to buy some. If this delectable smell could be made into a perfume, I would buy it immediately. It is Blend 68 White Tea & Hibiscus - a perfect accompaniment to the Hibiscus Cordial I was also sent by them, that you can see in this post. The taste is so unusual, words cannot describe. But every time I make it, the most amazing fragrance infuses my whole flat!
There was also a decanter of orange & melon juice and a bottle of Peach Bellini from M&S. One of the best Saturday mornings I've had in a while.