SAMPAR, smart Skin in the City

Pioneer of urban skin care, SAMPAR has an ambition: to awaken the sleeping beauty in every woman, uncovering and revealing her natural allure. For her, SAMPAR created Urban Advance, an indispensable and powerful anti-pollution shield that reactivates the skin's natural vital functions and boosts the efficacy of SAMPAR natural ingredients, chosen specifically to work in depth at the heart of the skin cells.




SAMPAR presents Glamour Shot Eyes, transparent under-eye corrector that one minute after application erases dark circkles, brightening the areas around the eyes and blurs under-eye wrinkles and fine lines, providing a long-lasting anti-wrinkles action.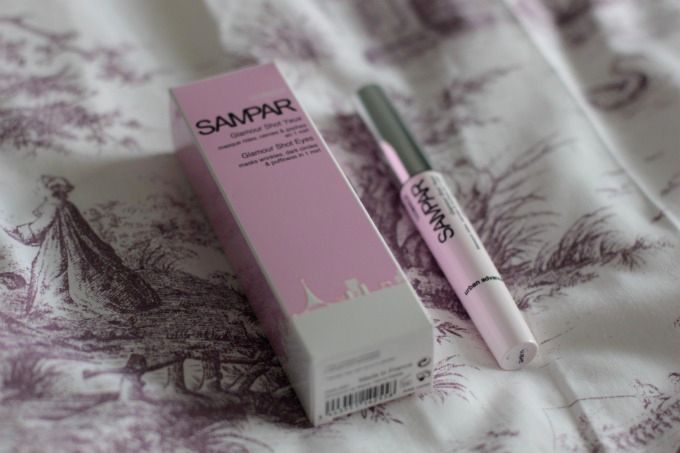 I was sent SAMPAR Glamour Shot Yeux to try about a week ago. I have now been using the product for a few days under my make-up (and actually today over my make-up as I had forgotten to apply it before). I love, love, love this product. I don't particularly suffer from dark circles thankfully but I'm not getting any younger and I do see the beginnings of some fine lines. Also, over the last few years, I have started to wake up often with puffiness around my eyes.
Glamour Shot Eyes is perfect for me and really seems to help with the lines which it brightens and the puffiness which it soothes. I'd love to hear how SAMPAR works from someone who does suffer from dark under-eye circles as so far this is like a dream product for me. I contemplated photographing me use the product but there is not that much to see. It is a colourless thick serum which gives more of an effect within the feeling of use, than of any dramatic improvement that you would actually be able to see. The skin around my eyes starts to feel tighter as the serum begins to dry. The perfect skin product. This is one I will definitely be buying again.