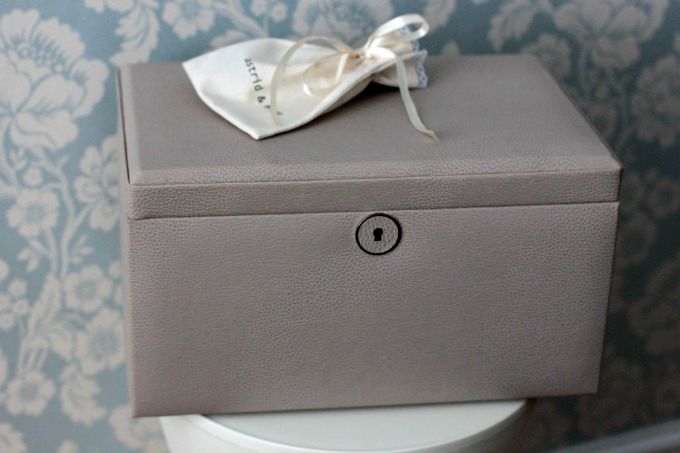 I was recently sent some wonderful pieces of jewellery from up-and-coming on-line shop astrid & miyu. I thought this would be the ideal opportunity to show-case the large jewellery box I treated myself to just before Christmas. The box itself is huge, much bigger than it looks in these pictures. But I can get all of my jewellery, that I wear often, visually displayed so that I can easily access everything as I all too often forget what I actually own.
The three pieces I chose from astrid & miyu were the buckle up bracelet, twisted love ring and skinny bitch bracelet. The photographs on their site are a very good representation of the products in person, so I was quite overjoyed with my selection when they arrived. I see so many ways of wearing each piece; together with other bracelets and rings, as well as by themselves, for lots of different looks. What sealed my excitement for astrid & miyu when researching this post, I discovered more about the founders Connie and Jenny. They look like my kind of girls, I love their aesthetic, their focus and ideas...
astrid is a Nordic name and miyu is an Asian name. They both mean "exceptionally beautiful" in their parts of the world. Like the brand's name, astrid & miyu's mission is to make every woman feel beautiful.
I strongly recommend you check them out, their stock is updated weekly so there is always something new to discover.