The short winter days do not make for good photographing opportunities, so the picture-taking of my edibles has fallen by the wayside somewhat. That said, most of what I have been eating lately has been these serving plates presenting a medley of different foods. A great idea to sample a selection of tastes, good with both a glass of wine in the evening and with a large pot of coffee in the morning.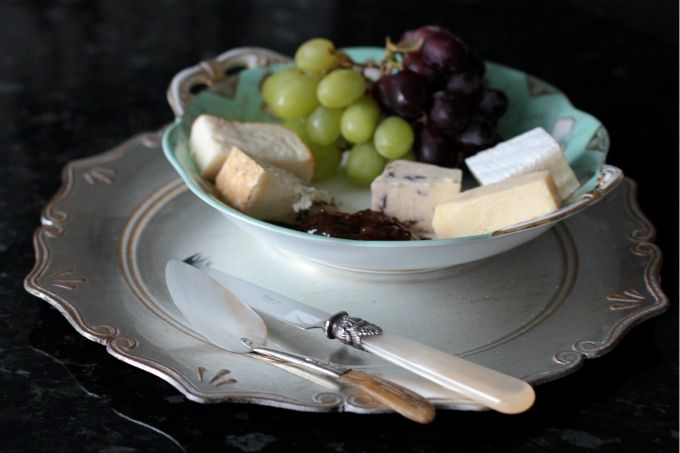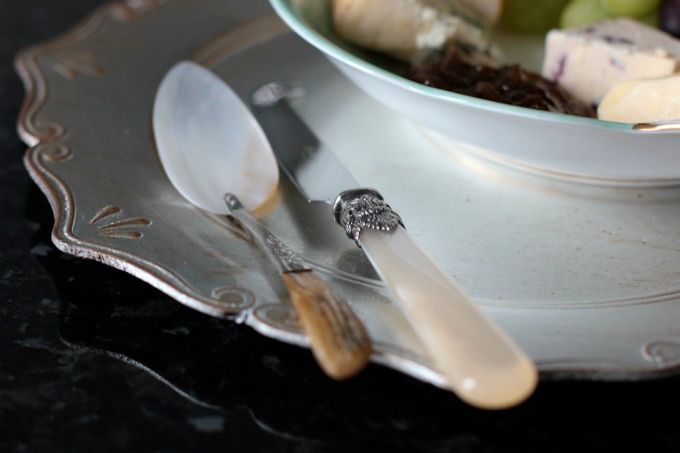 M&S selection of cheese - cranberry, goat's, blue stilton, cheddar - with seedless grapes and red onion chutney.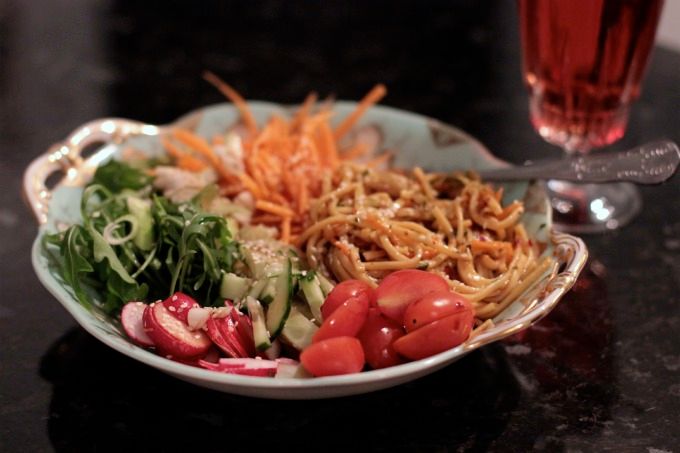 Salad of chilli noodles, julienne carrot, radish, cucumber, rocket, cherry tomatoes with sesame seeds.
Breakfast plate of cheese selection, smoked salmon with lemon juice, sliced pear, Campagne bread with peanut butter and a small bowl of granola, Greek yoghurt, blueberries and honey.