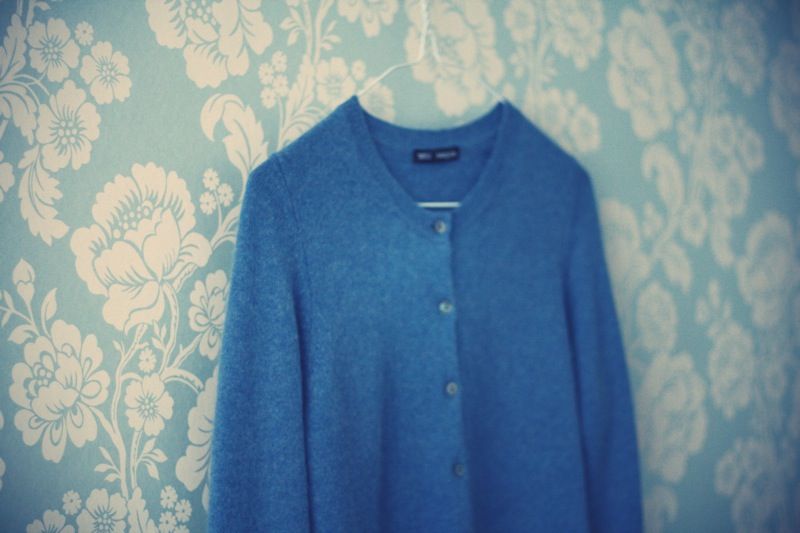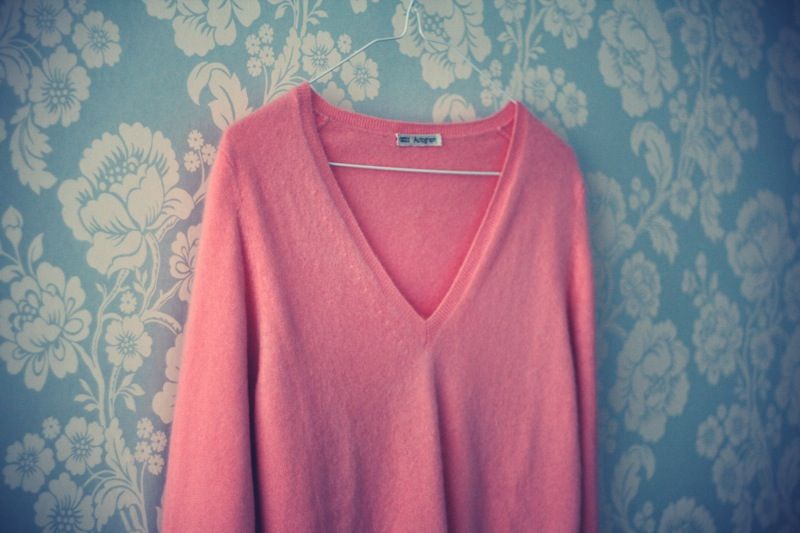 One of my favourite fabrics to be clothed in has to be cashmere. There is something so comforting about it's softness that gives instant cosiness. I have bought expensive cashmere before but find that the Autograph cashmere range in M&S is equally as good. I already have two cardigans, the pink is my favourite - I love the cool pink hue, it was bought for me as a gift so has sentimental value (
previously worn here). I was overjoyed to find this peach sweater when browsing Oxfam the other day, a bargain for £3.99 instead of the usual £100.
My only issue with cashmere is that it can grow holes very quickly. It is an absolute draw for pesky little creatures who love to nibble away at the cashmere fibres - I am baffled as to how they find their way in! So, I try to remain vigiliant on a regular basis and make sure there is a lot of lavender floating around the wardrobes (as they hate it) - a much more pleasant aroma than mothballs. So far, this ploy seems to have worked!