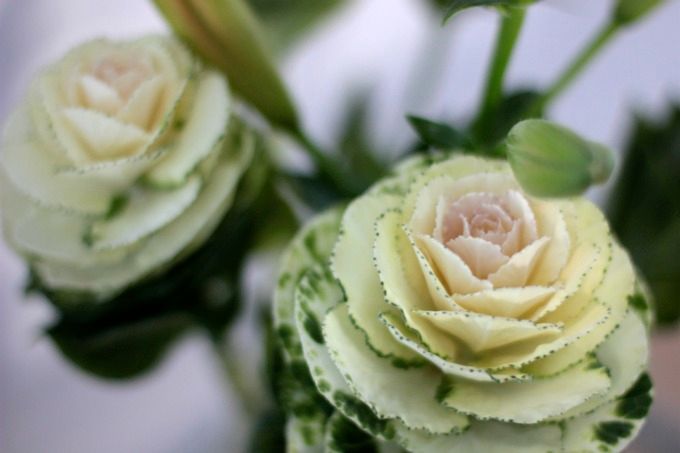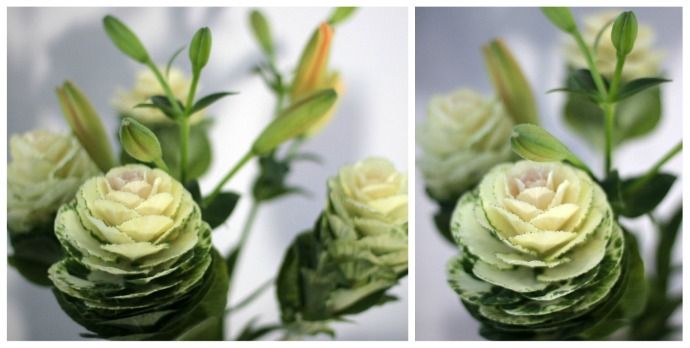 Some inexpensive flowers always brighten my day.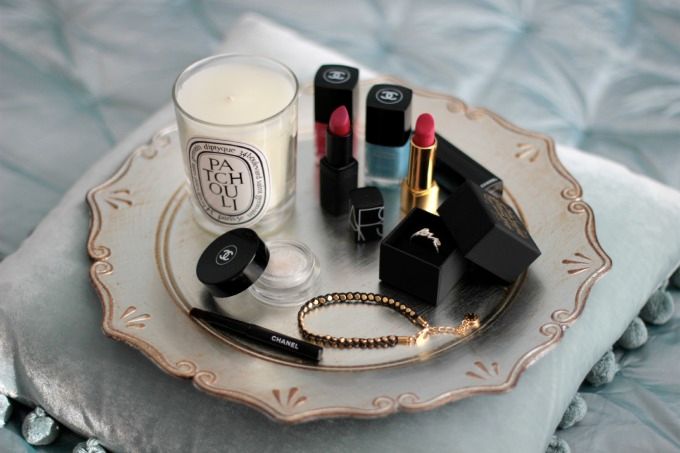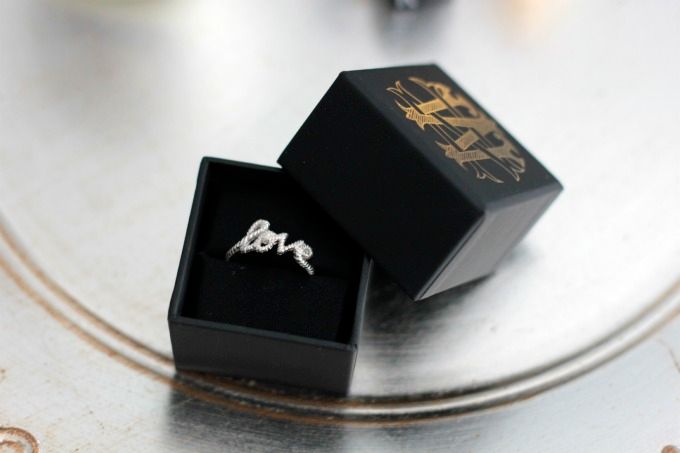 Fenwick's Christmas Shop Silver tray - I'm sure this was priced incorrectly at £2.50 as the square version was £14.50.
Diptyque Patchouli candle - these last me for ages but when they do reach their end, I love to try a new fragrance. Previous choices have been Figuier, Tubereuse, Feuille de Lavande and last Christmas' Orange Spice.
Chanel Illusion d'Ombre eyeshadow in Fantasme - not sure if this is limited edition but it is so amazing, it gives the loveliest covering of sheer glitter.
Chanel nail enamel in Coco Blue and Rose Exuberance.
Chanel Rouge Allure Velvet lipstick in L'Exubérante. Nars lipstick in Funny Face - I'm all about hot pink and matte at the moment.
Zoe & Morgan silver Love Lassoe ring.
Top Shop dusty blue textured coat (worn here). Whistles navy tweed skirt.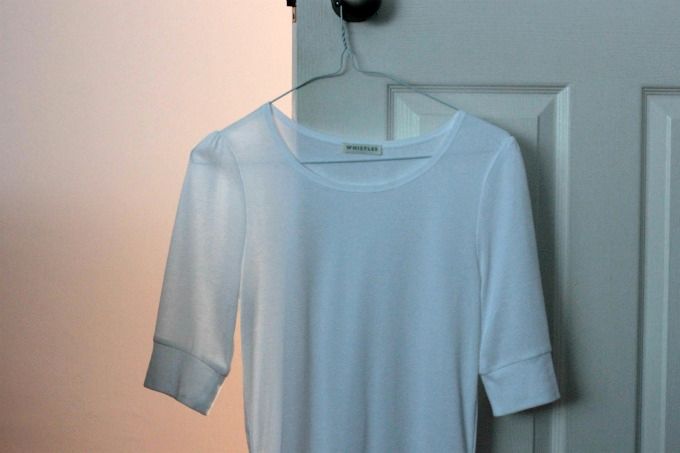 Whistles white tee shirt - I've been searching for the perfect tee shirt for years and I think I may have finally found it. I like a three quarter sleeve and the fabric to be the right consistency of sheer and soft, you wouldn't think it would be so difficult to find.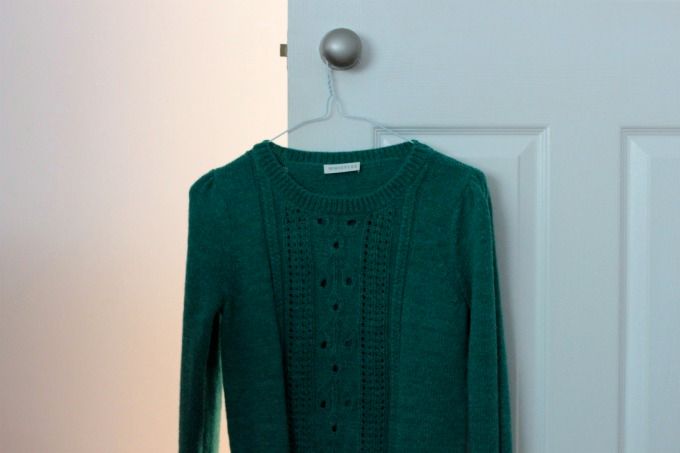 Whistles cable knit - again, the search has been on for the perfect cable knit. This is just the right length and although my initial search was for cream, I'm quite taken with this amazing teal green colour.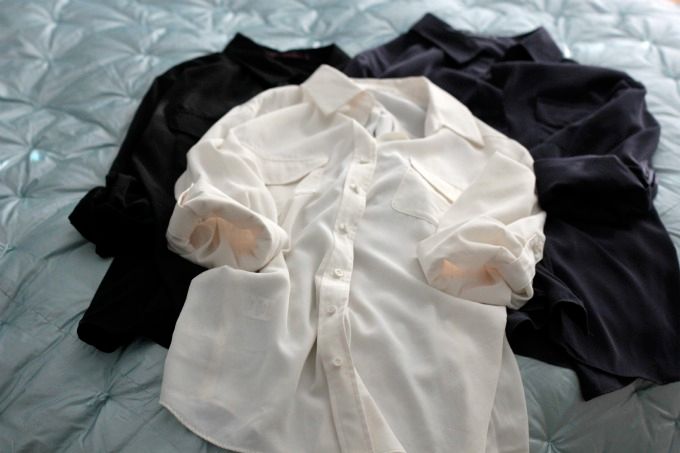 Next shirts - with a lovely silky feel. A true classic, so I bought one each in cream, navy and black.
Next knitwear - navy three quarter sleeve cable; brown & black striped sweater dress; black, peach & cream stripe sweater; pink three quarter sleeve fine knit; peach angora mix slouchy sweater.