I was a little wiped out in the month of October, with a nasty winter cold I couldn't seem to shake. Taking photographs was the last thing on mind and there weren't enough to make up my monthly 'iPhone Pics' post, so here they are mixed in with the month of November...
Autumn finally arrived. I took my new Marant boots for a walk.
Saturday lunch at Pan Haggerty's in Newcastle upon Tyne.
Cocktails at Malmaison in Newcastle upon Tyne. A walk along the Quayside in full view of the Tyne Bridge.
Mini cupcakes in Jaeger. The first day of Starbucks' Red Cups.
A friend bought me a sunshine cupcake. The remains of a healthy fruit lunch.
Fenwicks Window in Newcastle upon Tyne is the start of Christmas.
A movie poster in Popolo's in Newcastle upon Tyne. Elvis outside of an American Diner in Seaburn.
Call in at Costa Coffee on the drive to Manchester to sample their festive treats.
The Smoak Bar & Grill in Malmaison Hotel in Manchester. The sky over the Manchester markets.
Cocktails in the Ember Lounge in Malmaison Hotel in Manchester. Red vino in the hair salon.
The Vivienne Westwood (?) wallpaper in Malmaison Manchester. The Big Wheel.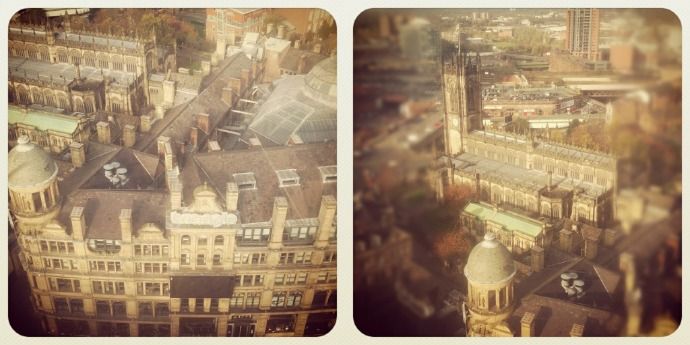 The views over Manchester in the Big Wheel.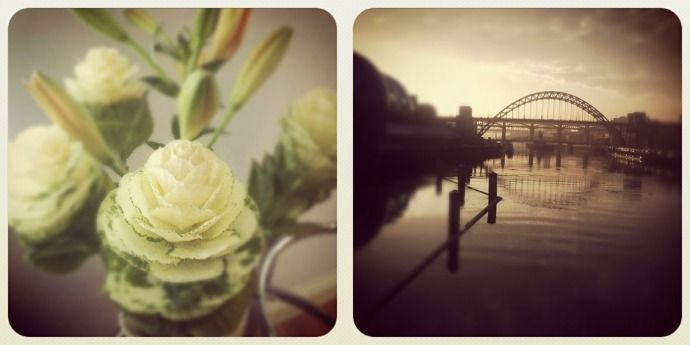 Inexpensive flowers. Another view of the Tyne Bridge.
The Turner Prize at BALTIC in Gateshead.
Tunes to listen to on my iPod for my Metro journey courtesy of She & Him and Nat King Cole.
The Take10 feature in Company magazine. Looking down.