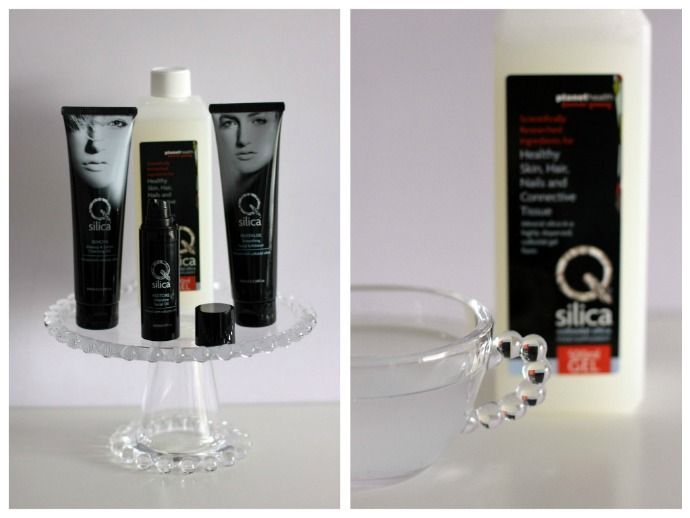 Silica is important for healthy and strong corrective tissue in the body. It plays a key role in the production of collagen in the skin, the maintenance of healthy blood vessels and the metabolism of calcium in the body. Strong, healthy corrective tissue is necessary for smooth and flexible skin, strong hair and nails.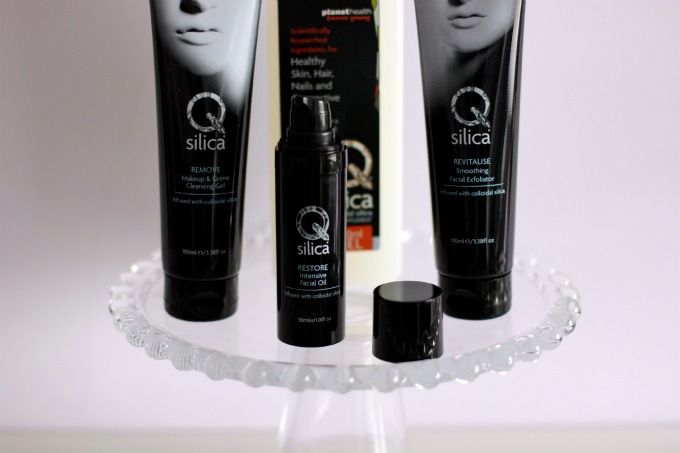 Although I am in no way a beauty blogger or expert in beauty by any means, I still have what I would consider to be a healthy female interest in beauty products. For the last ten years or so I have stuck quite rigidly to a regime of the Eve Lom range with the odd gap filled with Liz Earle products (for those times when funds are a little tight). Having said that, I am definitely of the opinion that skin, like hair, benefits greatly from a change in one's routine every now and again. Is it just me, but when I change my regular shampoo for something different, my hair takes a definite turn for the better?
And so, when asked to review skincare range Qsilica, I did so with great interest. Qsilica is an Australian brand, distributed through Planet Health. Founded in Australia in 1996, this natural health product business has grown to become a market leader, launching in the UK in January 2010, being stocked in Harrods, Selfridges and many other premium stockists. Most importantly for me, I was keen to learn that these premium natural health products are not tested on animals, contain no sodium laurel sulphate, parabens, petrochemicals, artificial colours or harsh preservatives and are 100% fragrance free. Qsilica promises to Revitalise and Restore from both the inside and out.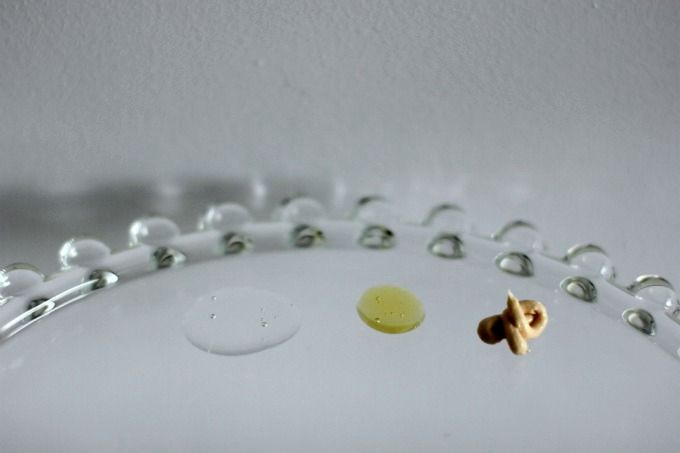 I have now been using the range for six weeks, enough time I think to be able to give an honest and frank opinion of how the products worked for me. My skin was a combination skin-tone with a prone to hormonal spots as a teenager, developing into a normal skin-tone as an adult, with a tendency for tightness of the skin during the winter months. Out of the eight product range, I was given the following to try:
Qsilica Colloidal Silica Gel - 10ml to be taken once or twice a day in water or juice
Qsilica REMOVE - Make-up & Grime Cleansing Gel - A one-step gentle cleanser to remove make-up and grim leaving skin fresh and ready for moisturisation
Qsilica REVITALISE - Smoothing Facial Exfoliator - shed dead skin cells and gently reveal new revitalized skin
Qsilica RESTORE - Intensive Facial Oil - A combination of rich, luxurious natural oils to deliver intensive skin restoration
When it comes to skincare and make-up, smell plays a very important part for me. I can't stand anything with an artificial perfume,
I like my beauty products to smell, if anything, medicinal - and this range does just that.
So as this range is 100% fragrance free, I immediately knew I would be able to try out the products for a long period of time. The cleansing gel is of a thick consistency that seems to melt away my make-up before washing it off. The exfoliator I found to be equally, although perhaps no better, than any other exfoliator I have used in the past but with the added benefit of being completely natural. My absolute favourite prduct was the Intensive Facial Oil - this I will definitely buy again. I love the feel of a night-time oil on my face after a good exfoliation, to feel like my skin is absolutely smooth and healthy.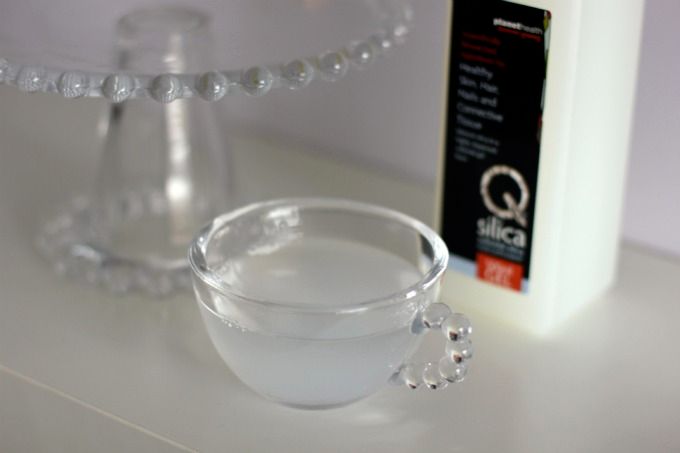 The only stumbling block in the products I tried was the Colloidal Silica Gel to be consumed as a drink within water or juice. As smell plays such a large part in pretty much anything with me, I couldn't quite get past the light fragrance as I was trying to drink the water. Although not particularly over-bearing, my delicate sense of smell found it a little too much. And although I believe that working from the inside as well as the outside when working towards increasing health in skin, hair and nails, is of major benefit; I couldn't quite get used to this product and ended up concentrating instead on the outer products. I do believe that this is more an issue with me though and I wouldn't let this put you off trying it too. Overall, I was very happy with the range. My skin is feeling very healthy and radiant. I seem to have had a growth spurt in both hair and nails recently - although I am not sure this is specifically due to using the range... but you never know! If you plan on trying any of the products and have any questions, I will do my best to answer them for you.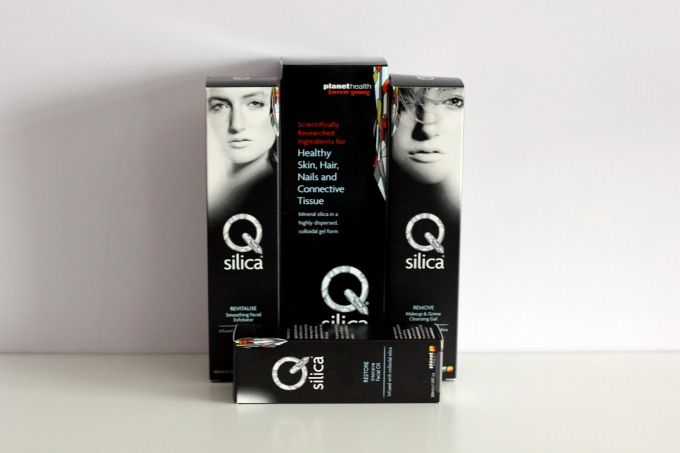 If you don't have a stockist near to you, products can be bought on-line here.