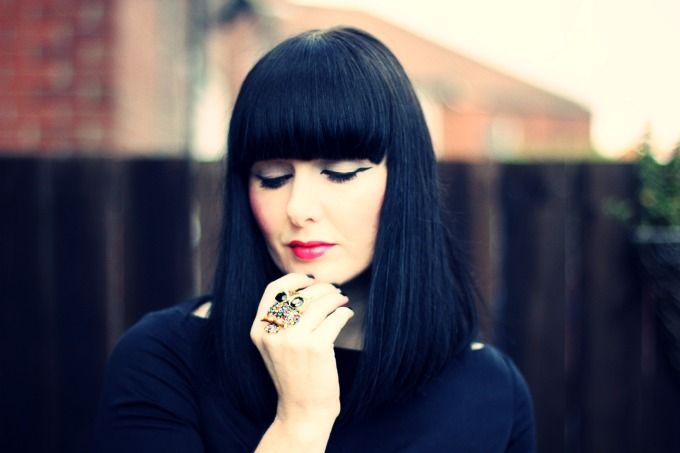 Should I wear it? Should I use it as an ornament? Or should it be in a museum? When asked to choose a ring from the very bling-tastic Butler & Wilson range at QVC for this month's Take10 challenge, I was a little undecided. I'm not really one for large glitzy cocktail rings but ended up heading in the complete opposite direction and chose something totally wild... this huge owl ring, accessorised with some favourite women's designer shoes.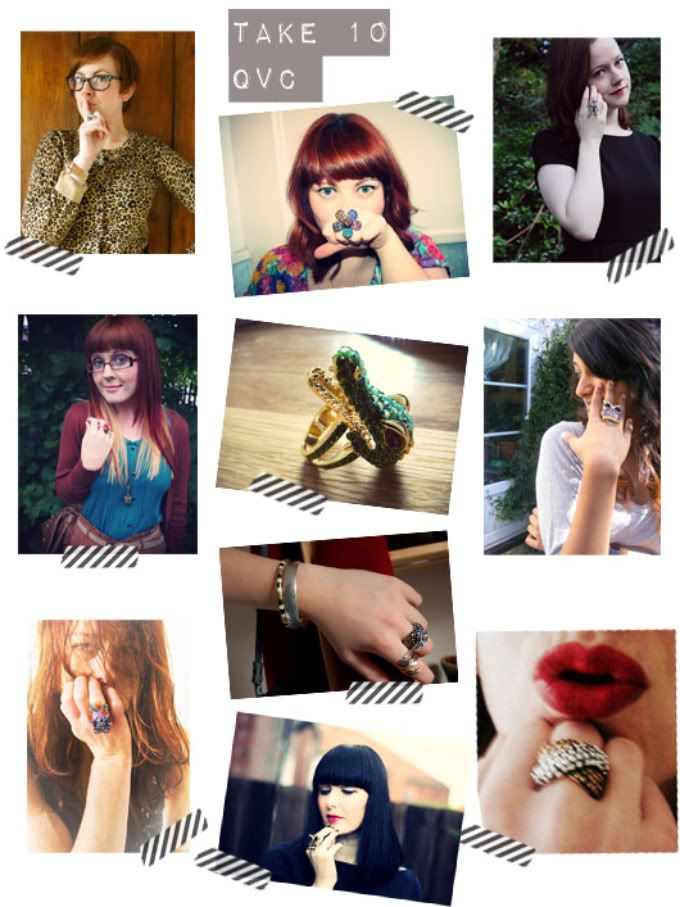 See how the rest wore theirs -
Susie
(Take-out in Couture)
~
Sherin (Hi-Fashion)
~
Ellie (Pretty Much Penniless)
~
Vicki (Magpie Girl)
~
S
arah (We Shop)
~
Harriet (Where's Harriet)
~
Sabine (Psynopsis)
~
Jen (A Little Bird)
~
MJ (Dreaming Spires).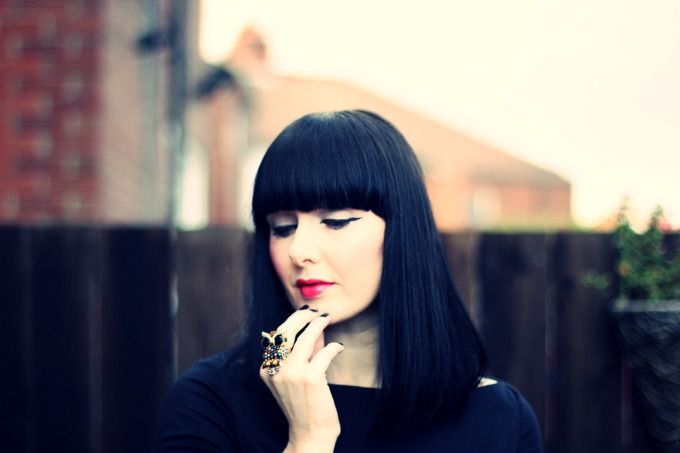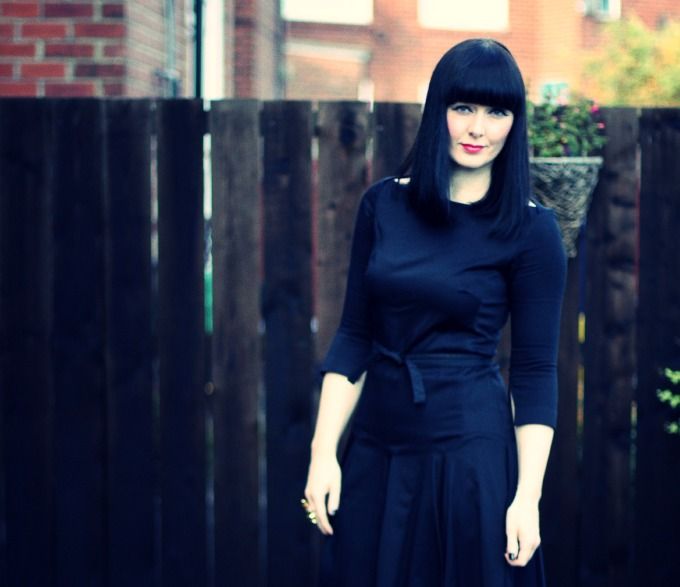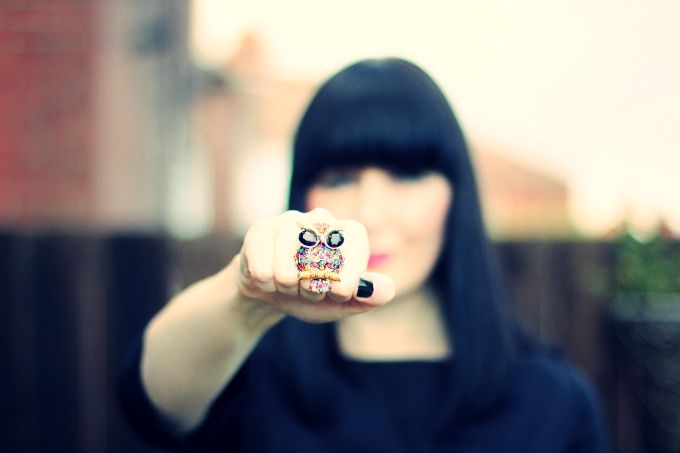 Chanel Black Satin nail enamel ~ YSL lipstick