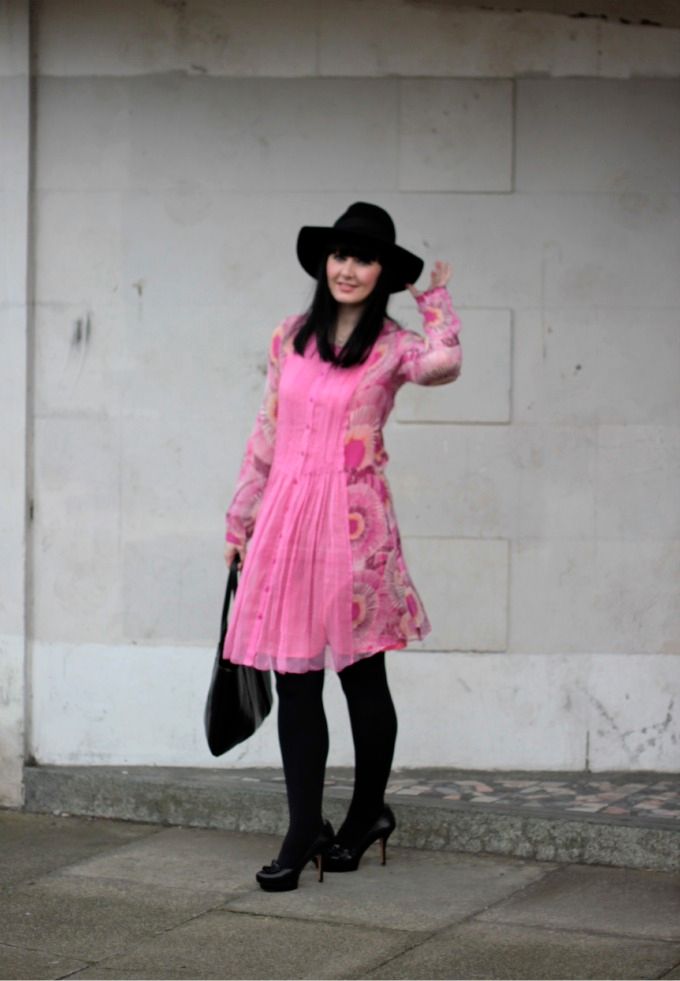 I much prefer wearing high heeled shoes, my legs are not my best feature and wearing a heel most definitely improves their appearance somewhat. Unfortunately however, I am unable to walk around in them for long periods of time, so usually I need to carry around a pair of flats to change into. So on this particular day, I changed from Pura Lopez court shoes into some new flats from Patrick Cox.
As I have mentioned before, Spartoo are reminding me of some key designers recently. As soon as I spotted Patrick Cox, I was drawn to these shiny leather shoes with iconic fleur-de-lys detail. I remember actually queueing to get into the Patrick Cox Sloane Square store in London to get my hands on my first pair of Wannabe's, they were huge in the 1990's. I have fond memories of Patrick Cox shoes, so am very happy to still be wearing them today.
And on a side note, how well does this tiny enamel locket match the print of my dress!