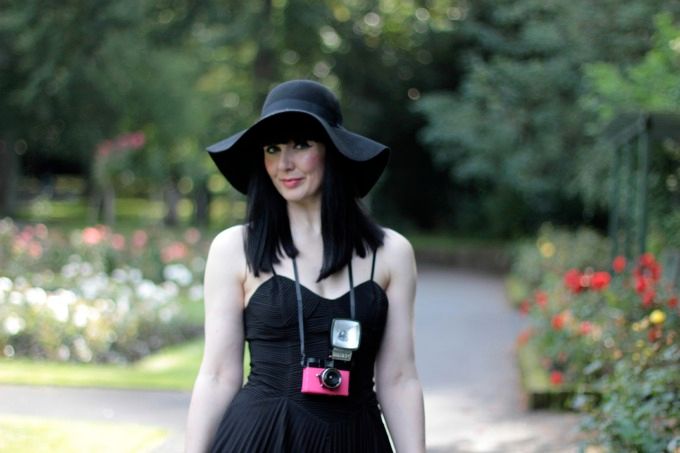 This month's Take10 challenge is rather a special one for us as our little Project has hit the one year mark. Although I have not been involved for the full year, this is my ninth challenge so far and I feel very lucky to be a part of the group. There is a lot of organisational work involved behind the scenes but each month when our posts finally go live, it is so rewarding to see the results from ten very different people.
And so for our Anniversary edition, we were each given a Diana toy camera from
Lomography
to style. I chose the
Diana Mini & Flash En Rose
(pink of course!) and this is how I styled it, within the Rose Garden of my favourite local Victorian park. I had a lot of fun taking pictures of the beautiful roses, while my trusty photographer (dad), took pictures of me!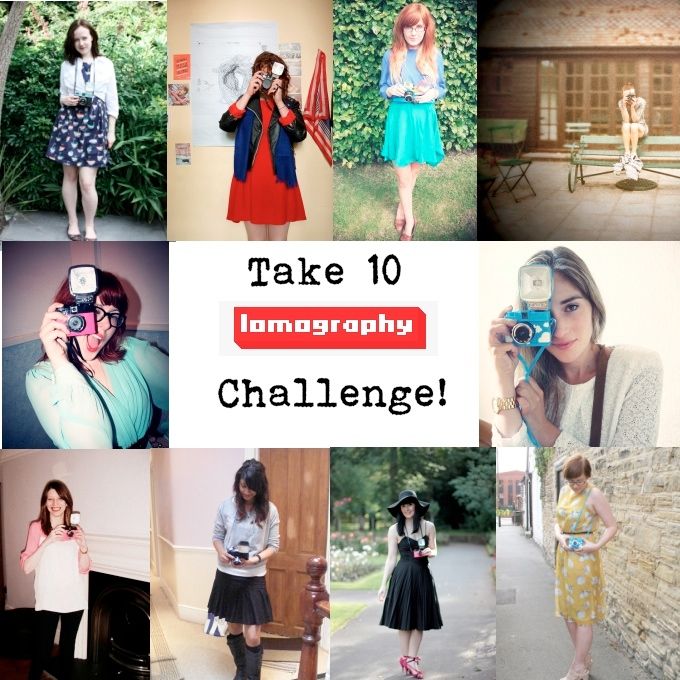 Here are a few shots that I took with the Diana Mini, it will definitely take some getting used to. I think with digital photography we become quite lazy and I must admit, I kept forgetting that this little camera does have some settings that need to be changed accordingly. What I do like with the Lomography cameras is the appeal of the imperfection. So any graininess from expired film, light leaks and the overall basic result in the photographs are all factors to be welcomed. The joy of film is that it gives a very different effect to the clarity and perfection of digital photography and actually is a very refreshing change.
ASOS Floppy Hat ~ Top Shop Pink & Black Ribbon Shoes (old)