I have been wanting to start a series of posts on wardrobe classics for a while. I've been thinking a lot lately about buying those items that are so-so but nothing major and the feeling I get when I buy fewer but incredibly good quality lasting items.
In my mid to late teens, I was always into buying a few quality pieces, usually designer, that I would envisage myself wearing for years to come. When I went off to university, fashion took a back seat as the experiences of university life were so much more important to me at that time than keeping up with the latest trends. I got caught up in 'club culture' and my outfits to go out dancing in clubs became the main source for spending the few pennies I had on my student budget.
I then went though a stage of buying more clothes from high street shops. The high street has changed so dramatically over the last twenty years and developed amazingly in recreating designer trends at relatively good quality and at a good price and this has appealed to me for a number of years.
Lately though, I have been contemplating streamlining my wardrobe to include only those pieces I truly love. In the process, I thought I would take you through various parts of my wardrobe, showing you those pieces I deem as classic. They may be old, they may be new. But most importantly they will be pieces that I absolutely love, that I wear often, are of the highest quality and are an integral part of my wardrobe.
The first in the Classics series will be Jewellery Sets. I have one gold set, one silver set and one pearl set. The pieces I'm including here are to me truly classic.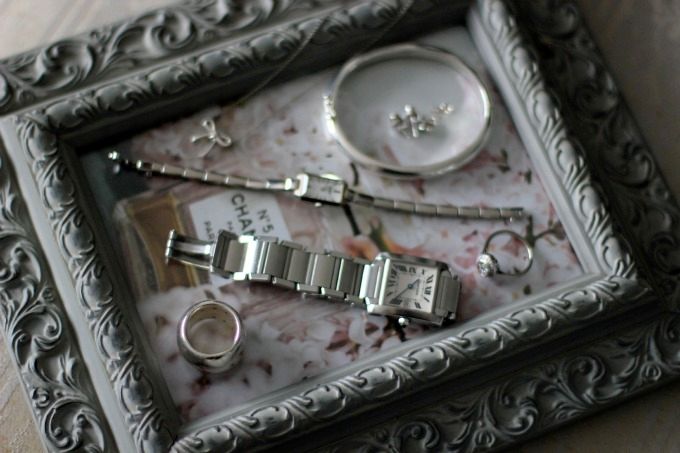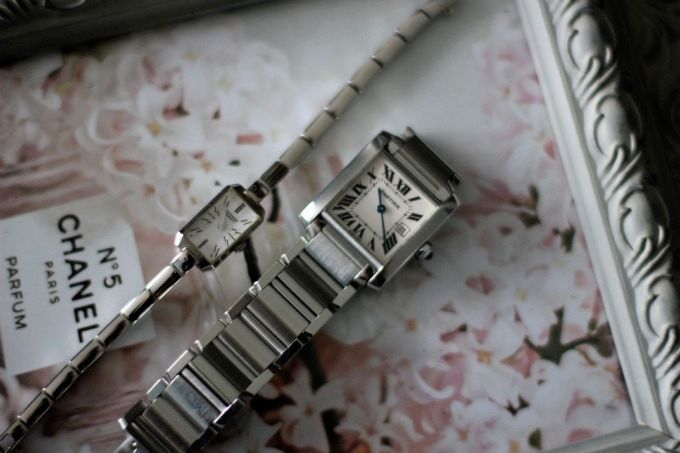 Silver - Cartier steel Tank Francaise watch; Katherine Hamnett thin silver watch; White gold diamond ring; two sets of small white gold diamond stud ear-rings; Wright & Teague huge silver ring; Links of London silver bangle; Tiffany small bow necklace
Gold - Casio watch (currently my only gold watch that I hope to replace at some point); Vintage smoky quartz ring; Alex Monroe necklace; Rose, white & yellow gold knot ear-rings
I have plans for this series - Handbags, Jackets, Coats, Blouses, Jeans, Tee Shirts, Dresses, Shoes, Boots, Hats, Scarves, Gloves, Collars, Belts, Knitwear...