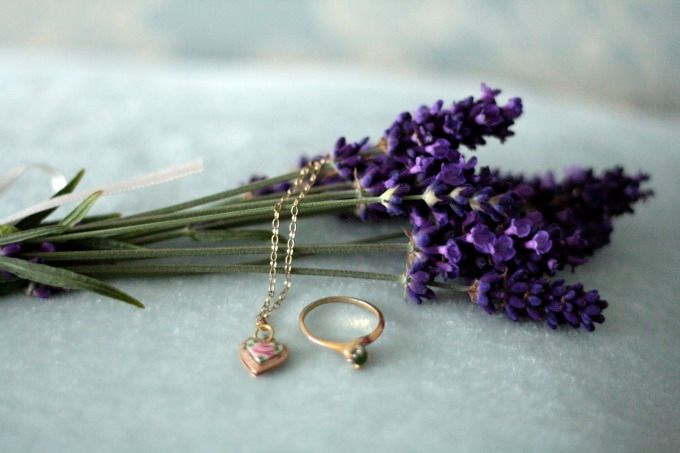 My love affair with delicate gold jewellery is never-ending, heightened again by a welcome package from Brooklyn based Luxxor Vintage. This time, I chose a tiny painted enamel locket and a gold ring with a small raised pale green stone.
There is currently a 15% discount for my readers - just enter
pinkbow21
at the checkout
- I have also added the code underneath the
Luxxor Vintage
button on the right for future easy access.
PS I have created an About Me page - finally!