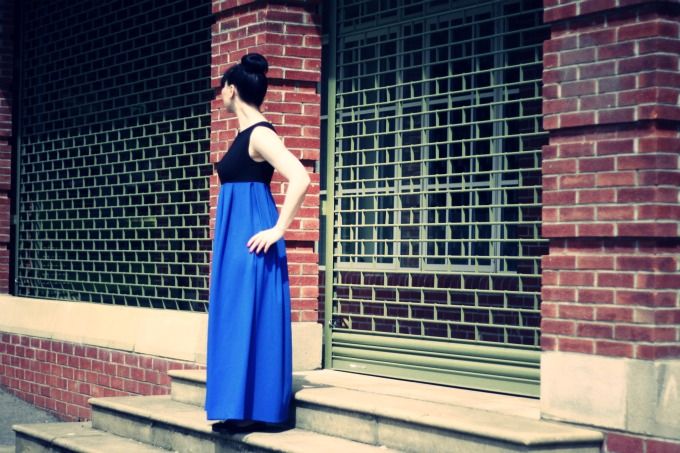 I was asked, along with several other bloggers, to take part in a £50 challenge to find the best bargain. The challenge was set by
So Feminine
but I also set myself a challenge of trying to find just one item for exactly the £50 budget. Obviously spending £50 is not hard but finding something I liked for the exact value was a little more difficult. Pushed for time to actually go shopping in real life shops, I scoured the internet and found those high street on-line shops more than useful with their pricing search tools.
I eventually found this maxi dress at ASOS White Label reduced from £100 to £50. Despite having far too many trends in one item for my liking - colour blocking, maxi length, volume, exposed zip, empire line - there was still something about the sleek and simple style that really caught my eye.
On this occasion, I chose to wear it simply with patent flats and a ballerina bun for a daytime look, I also have another dressier version to show you at some point too.
There were a couple of set-backs to receiving the dress, it was definitely made for a 6'5" model type, so I had to pay extra to have a lot of inches cut from the length by a dress-maker. And the very next day after I ordered it, it had been reduced again to £40 - don't you hate it when that happens!!
Nonetheless, I am very happy with my purchase, I still think I scored a great bargain and I was grateful to have been asked to take part in the challenge, it was a lot of fun!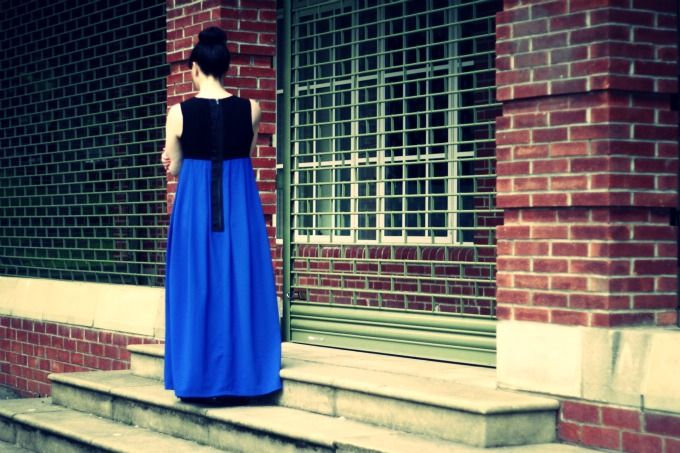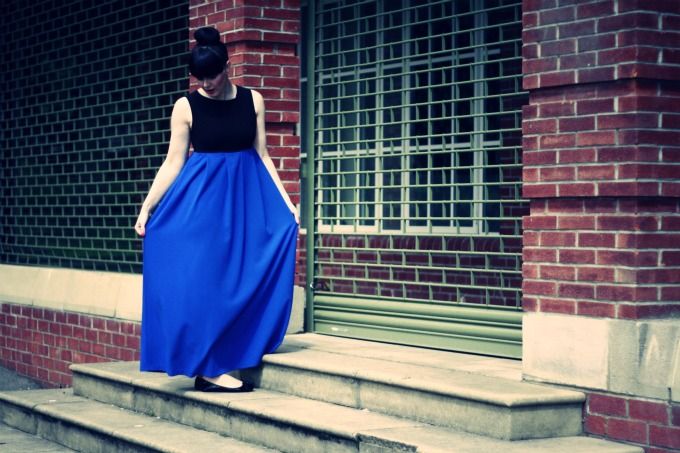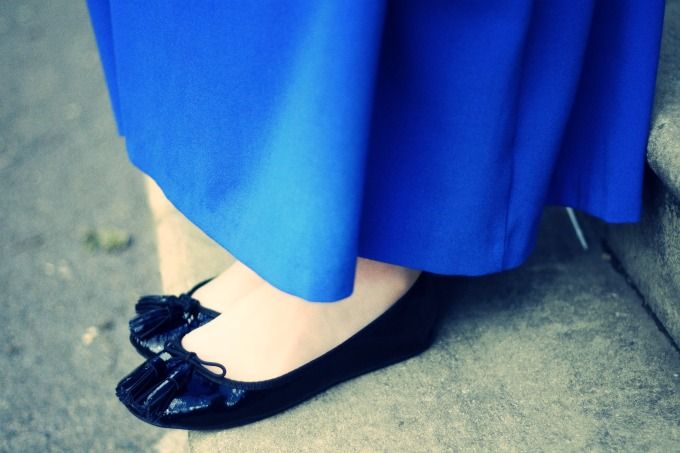 ASOS White Label maxi dress ~ Top Shop patent tassel flats