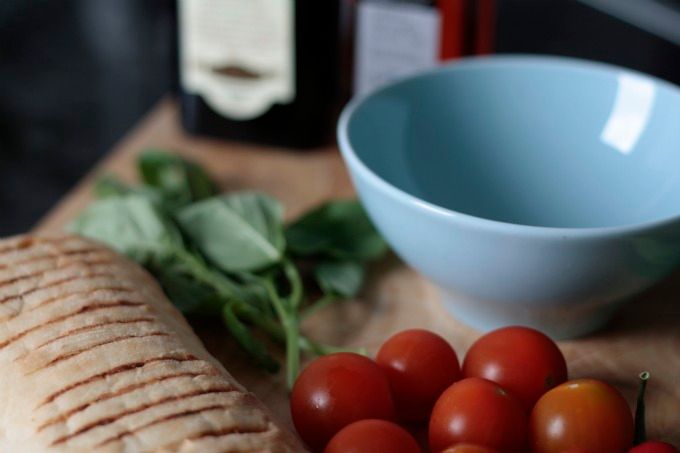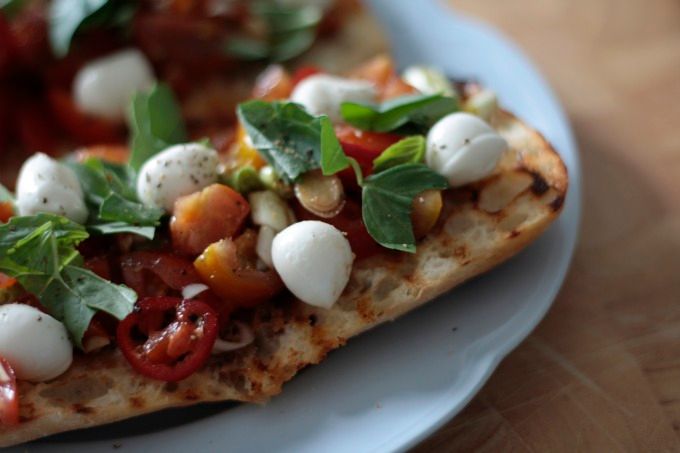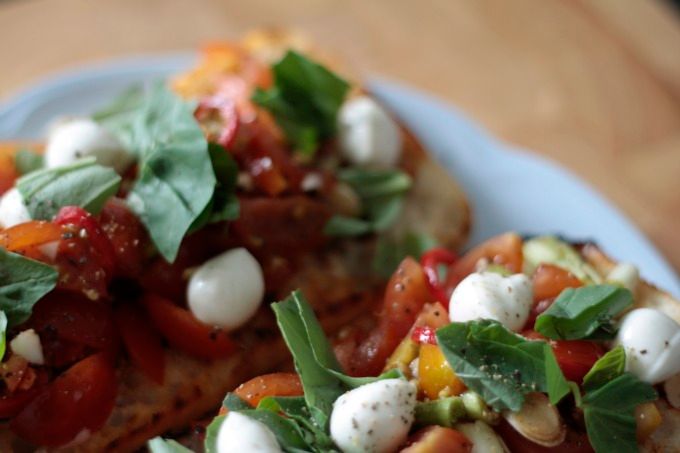 Bruschetta is not the most complicated thing to make and it's a quick, tasty snack or starter. Here's how I make mine:
Panini
Cherry tomatoes
Mini Mozarella Pearls
Fresh basil
Red Chilli - seeds removed (or not)
Spring Onions
Balsamic Vinegar
Chilli Oil
Maldon Salt & Cracked Black Pepper
While the (cut in half) panini is being griddled, mix together the tomatoes, de-seeded chilli and spring onion, and dress with the vinegar, oil and salt & pepper. Leave to rest for the flavours to infuse. Cover each panini half with the tomatoe mixture and top with fresh basil and mini mozzarella pearls.