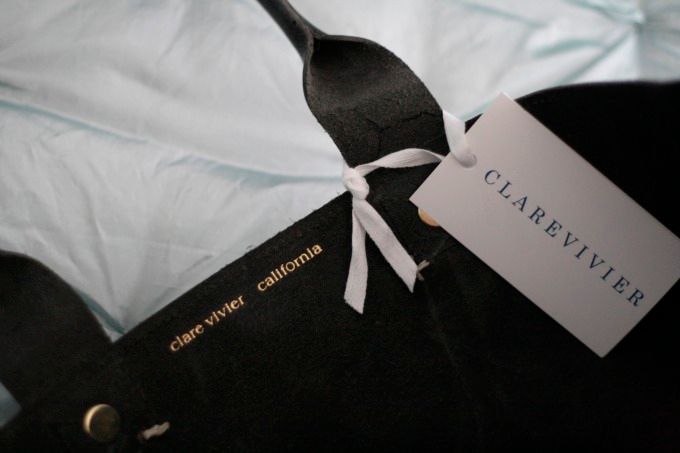 Yes, I have a lot of bags. An addiction if you like, which I have come to accept. And yet, still I have yet to find the perfect bag. The criteria being - it needs to be dressy enough for day or night; it needs to be big enough to fit in my dslr camera and all of the other essentials of my day; I need to be able to carry it by hand or on my shoudler; it needs to be light before my junk goes into it; it needs to be relatively plain to go with most of my outfits; it needs to be a colour that will fit with most of my wardrobe.
Hopefully, I've found my perfect bag this time with La Tropézienne
from accessory-designer-of-the-moment Clare Vivier!
Edit 13th August 2011: I wanted to leave a comment for anyone landing on this post, wondering how I got on with the piece. As an everyday bag, this Claire Vivier choice is perfect. It is made of very high quality leather which despite being thrown around on a daily basis, continues to look as good as the day I bought it. I chose the long-handled version of the bag which is perfect for carrying or to wear on the shoulder, I am now pleased I chose the longer handle to be able to wear it the two ways. The only draw-back I could say, is that the bag has no closure whatsoever, so in essence would be unsafe to use (pick-pockets etc). I found a dust bag with a tie closure, around the same size as the bag, in black. This fits neatly inside of the bag and means that I can feel safe carrying it around, knowing my valuables are safe. Overall, I would definitely recommend La Tropezienne. Hope this helps!