Set in a tree-lined Victorian terrace in the fashionable West End of Glasgow and only 30 minutes from the Loch Lomond, Hotel du Vin Glasgow at One Devonshire Gardens is a luxury boutique hotel - Hotel du Vin with that little bit more. This luxurious hotel has an enviable reputation for service and style, with 49 stunning bedrooms and suites, bistro, bar, cigar shack and whisky room, there is only One Devonshire Gardens for escapes, weddings, golf and field sports.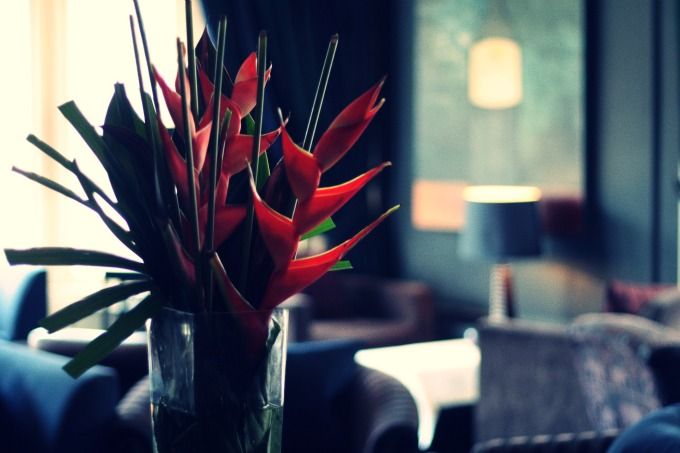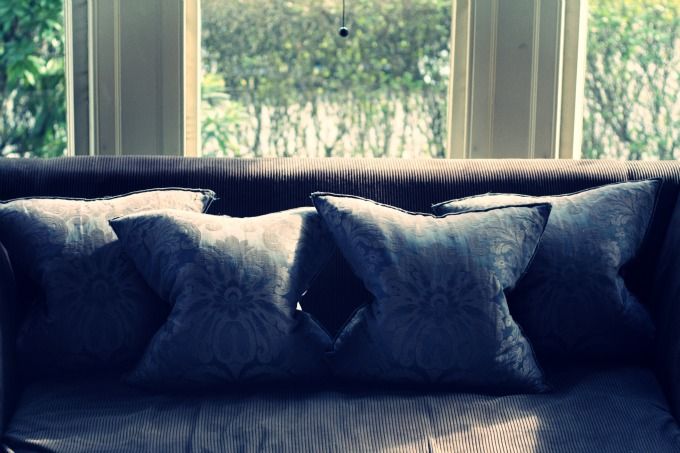 After kindly being escorted to our room, the first thing I like to do when entering, is to check out the bathroom. The room was so spacious and airy with a couple of steps up to a free-standing bath with tv and huge shower - plenty of room for two glamorous gals to get ready for a night out on the town.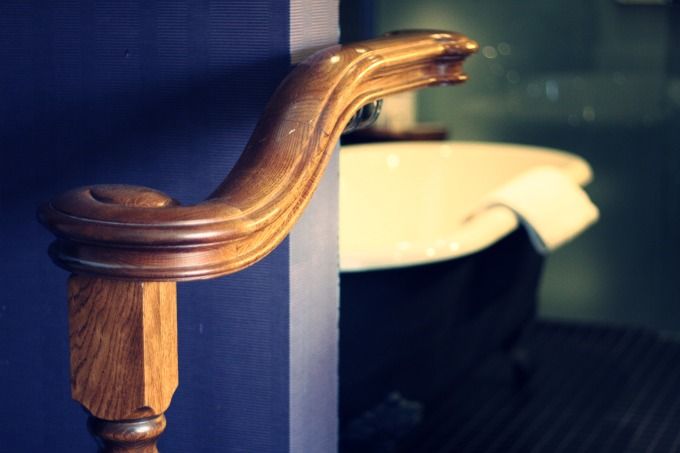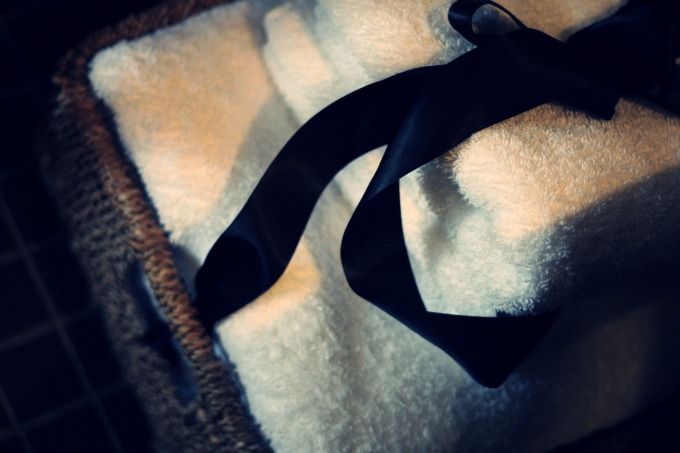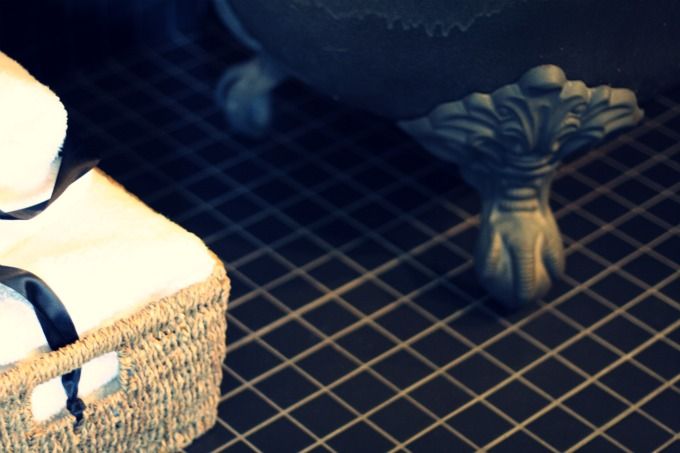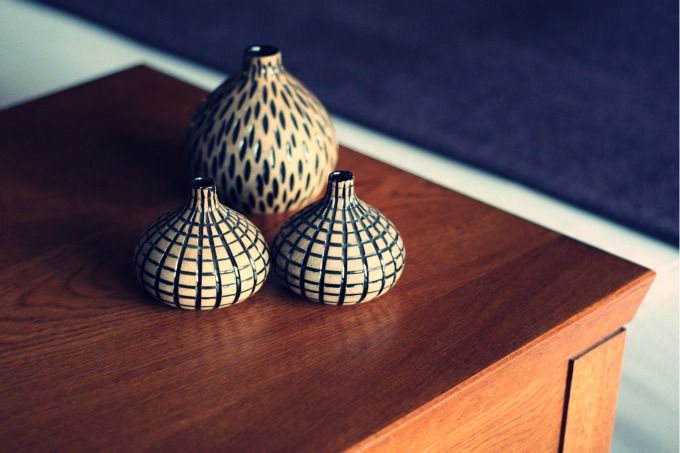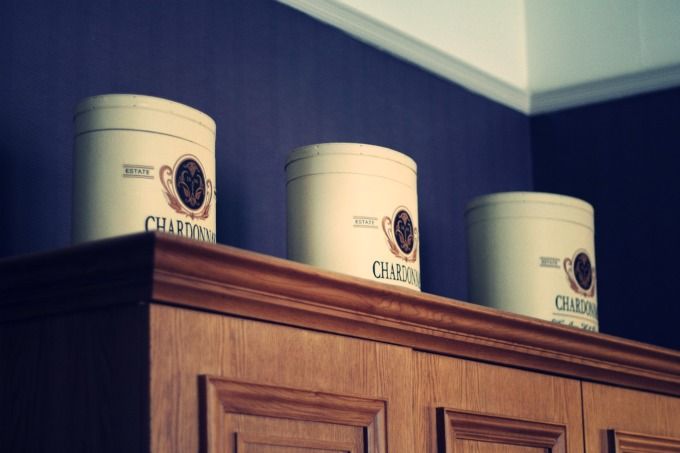 Although I have been to Glasgow many times in the past - it is one of my favourite cities for eating, drinking and shopping, I had never actually stayed in the West End area before. Definitely a new favourite, as the cafes, bars and vintage shops were very much to my taste. We spent most of Saturday afternoon browsing the area. I liked the feeling of being away from the chaos of a city shopping centre and being able to have a relaxed wander around a smaller area. And all within a pleasant ten minute walk from the hotel.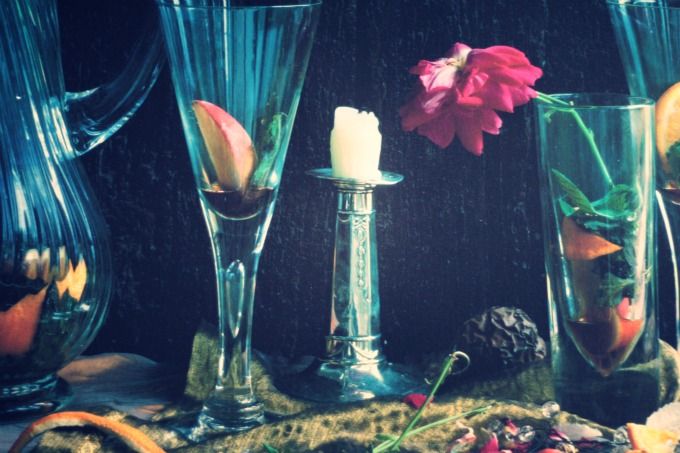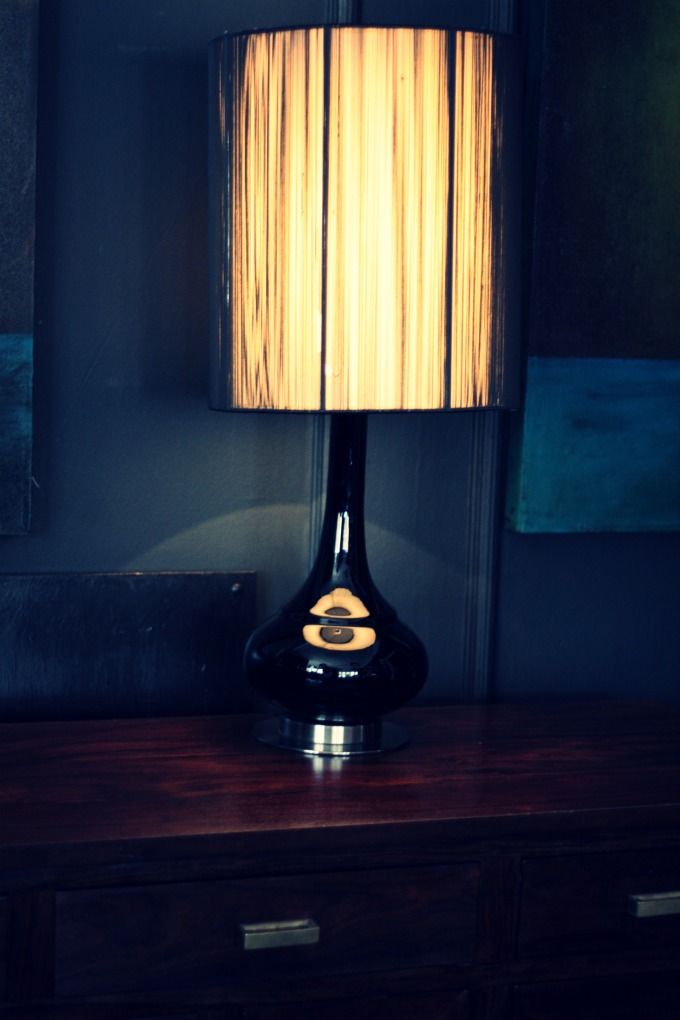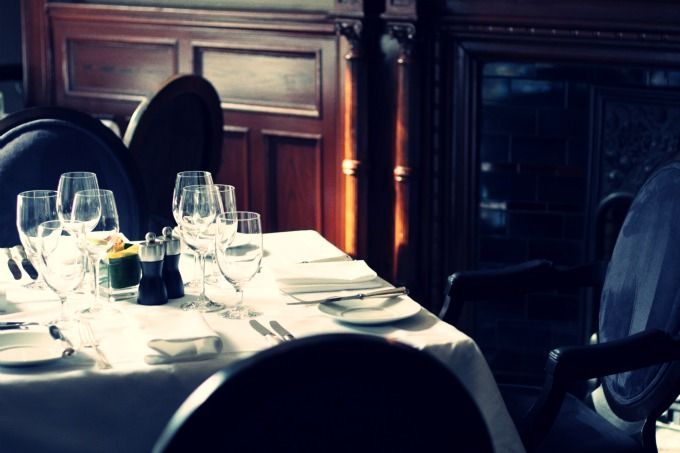 After a leisurely time getting ready for the evening ahead, we headed down to the bar for a pre-dinner cocktail. The lounge area was busy but not bustling and so we perused the menu for our dinner choices. The restaurant was spacious and dimly lit, the best type of atmosphere but alas not so good for picture-taking. The staff were so attentive and flexible with the menu, which had us enjoying their suggested three courses but with a personal twist to suit our own tastes.
The next morning, after a glorious night's sleep, we returned to the restaurant for a relaxing breakfast before heading off for another day of shopping - being thankfully reminded that we had lost an hour to British Summer Time.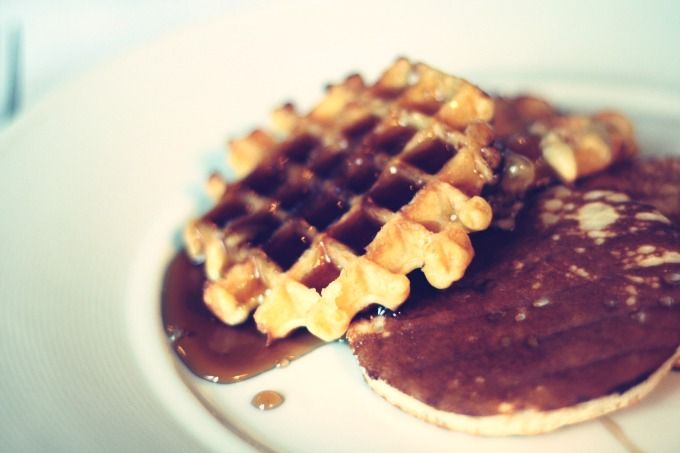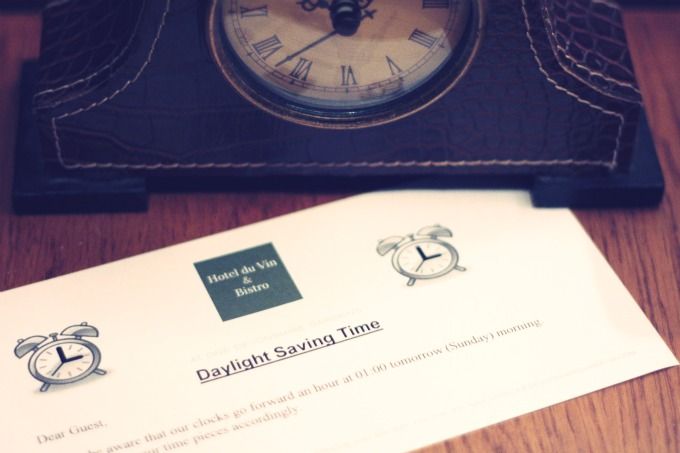 I cannot praise this hotel enough. If there was one feature that stood out to me the most, apart from the hotel and it's wonderful decoration, was the absolute impeccable service. From the moment we entered, each member of staff we dealt with were the most professional, friendly and knowledgeable. I really felt as though they could not do enough for us. This provided such a feeling of relaxation, as so often is the case that hotels are so busy looking after their many guests, you do not feel as though your individual needs are catered for. I have stayed in numerous hotels in Glasgow before but One Devonshire Gardens is definitely on my agenda again for my next visit.