Last week, someone at work described me as looking like a "little China doll", someone else chipped in with "Geisha girl". Dark hair and pale skin makes this an easy comparison I suppose and coincidentally I have always been slightly obsessed with Geisha and their style. This kimono jacket, hung on the sale rack in Top Shop caught my eye immediately, such a huge shame that they did not have the wide matching palazzo pants in my size.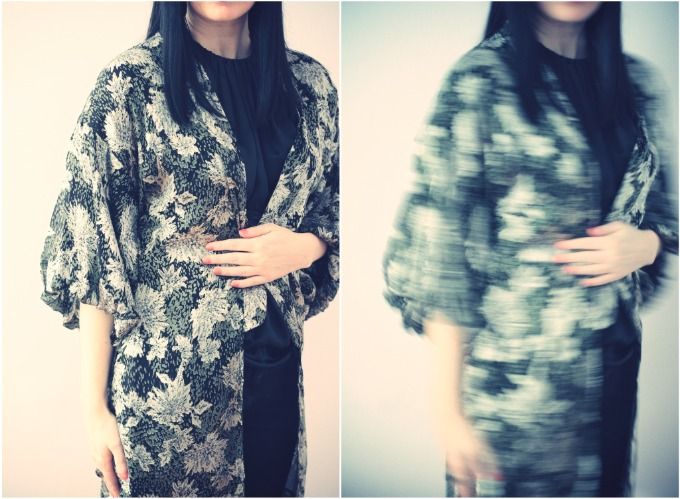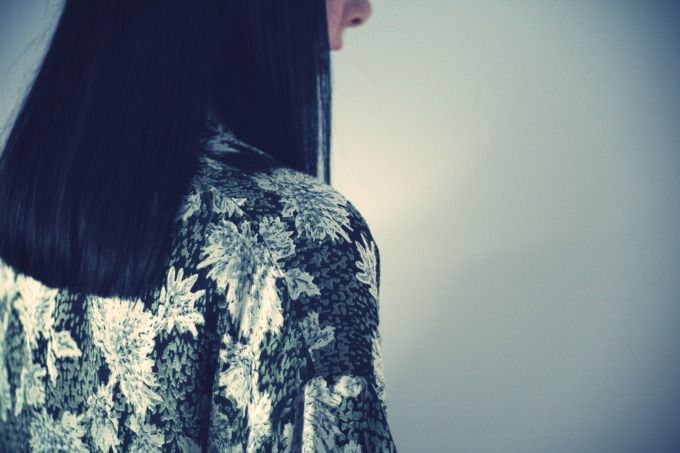 Top Shop kimono jacket ~ Prada silk top ~ Black jeans (old) ~
Blue Inc
flower boots ~ Vintage ring
On a side note, I wanted to thank Dizzy Tea (isn't that the best blog name!?!) for the amazing doodle she did of me. She is quite new to the blogging world, so go show her some love...