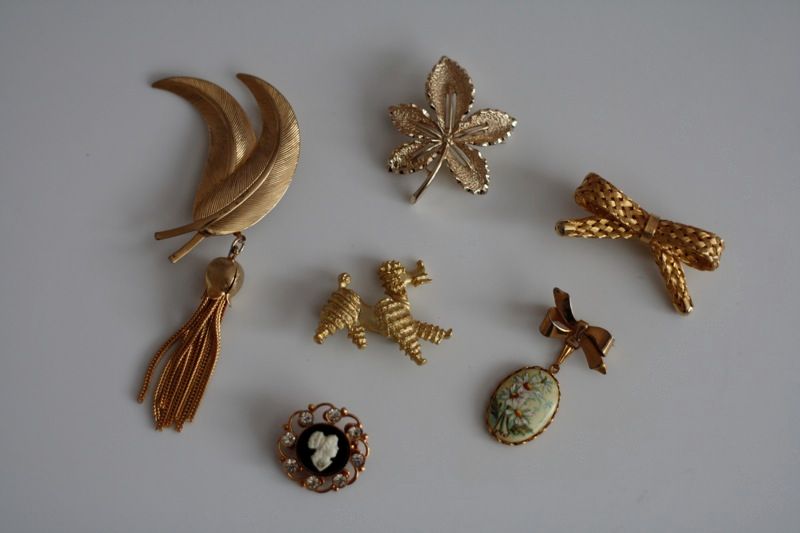 I remember reading an article in Vogue once, written by a woman on the subject of her jewellery box and newfound love of gold. She pondered whether or not it was due to the age she had reached (which actually wasn't that old, around 30 maybe), that suddenly she felt the time was right for her to wear gold jewellery.
I remember reading the article with interest around 10 years ago but not quite fully understanding the concept of needing to be a certain age to feel comfortable wearing gold. I did wear gold the last time it was fashionable, when I was around 16. But then the fashions changed to shades of silver and I have been loyal to them ever since. Being pale skinned, I always felt that the cooler tones of silver, white gold, stainless steel suited me better.
But all of a sudden, the pondering thoughts of the Vogue writer are starting to ring true with me. And I wonder if I too have reached a certain age where the warmth of gold is starting to suit me better. Although there is still very much a place in life for my silver accessories, I am enjoying finding new gold pieces to give a slightly different feel to some of my outfits. And it would seem the older these are, the more intricate and the more delicate, the better.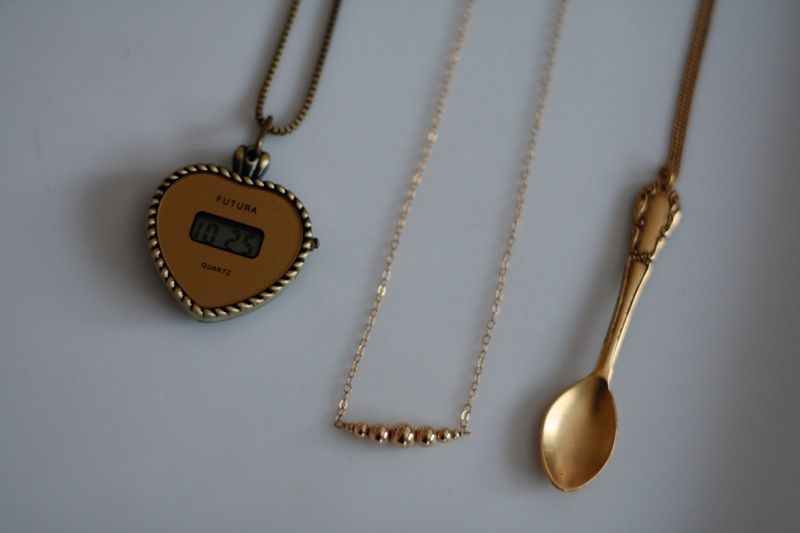 Urban Outfitters
teaspoon necklace ~
Casio
watch via ASOS ~
Lu's Boutique
beaded necklace via Etsy ~
LUXoutlet
woven bow brooch via Etsy ~
Creations by Danielle
poodle brooch via Etsy ~
Luxxor Vintage
feather brooch ~
Luxxor Vintage
cameo brooch ~
Luxxor Vintage
leaf brooch ~
OhMyMilky
handpainted bow brooch via Etsy ~
H.Samue
l 3 tone knot ear-rings ~ Pearl ring (mine from years ago) ~
Emmjeyess Vintage
opal cocktail ring via Etsy ~
Monet hoop ear-rings (on loan from mum) ~ Urban Outfitters heart watch necklace via charity shop ~ Coral ear-rings (mine from years ago)