As our thoughts are soon to be turning to spring, I thought I had better quickly get on and make the final winter installment from the Eat Me book given to me by friend Kat - you can see spring here, summer here and autumn here. Thankfully, it looks as though the snow is very much behind us now and wow how much snow we had for the second year running, here in the UK and around the world. So it seemed very appropriate to choose this Snowdrift Shortbread recipe from the book as well as being amazingly satisfying to my sweet tooth.
For the base:
85g/3 oz caster sugar
225g/8 oz plain flour
110g/4oz unsalted butter, fridge-cold and cut into pieces
For the filling:
1 x 397g can condensed milk
55g/2 oz soft light brown sugar
55g/2 oz unsalted butter
For the topping:
170g/6 oz white Belgian chocolate
55g/2 oz desiccated coconut
Preheat the over to 170˚C/325˚F/Gas 3. You will need a greased baking tin measuring 20 x 30cm/8 x 12 in.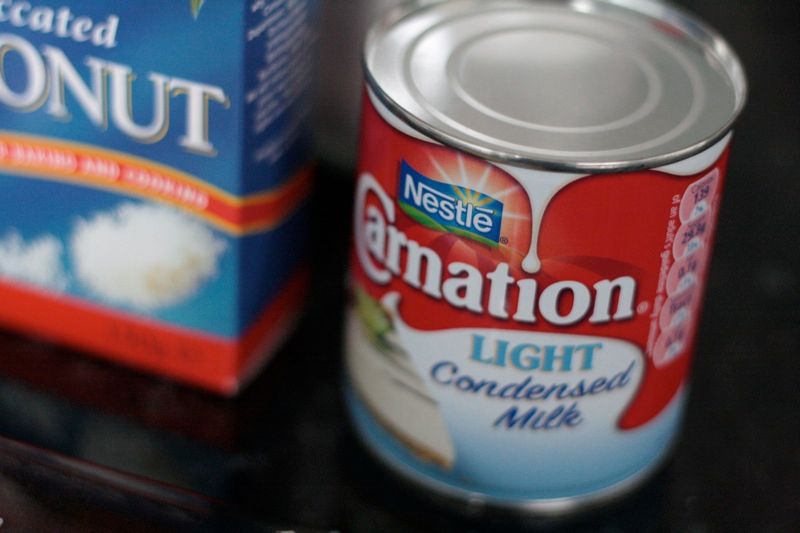 In a large bowl, mix the sugar and flour together and add the butter. Rub the butter intot he flour until the mixture has the texture of breadcrumbs.
Put the dough into the baking tin and spread it evenly, pressing it firmly into the corners. Bake in the oven for 25 minutes until golden brown in colour.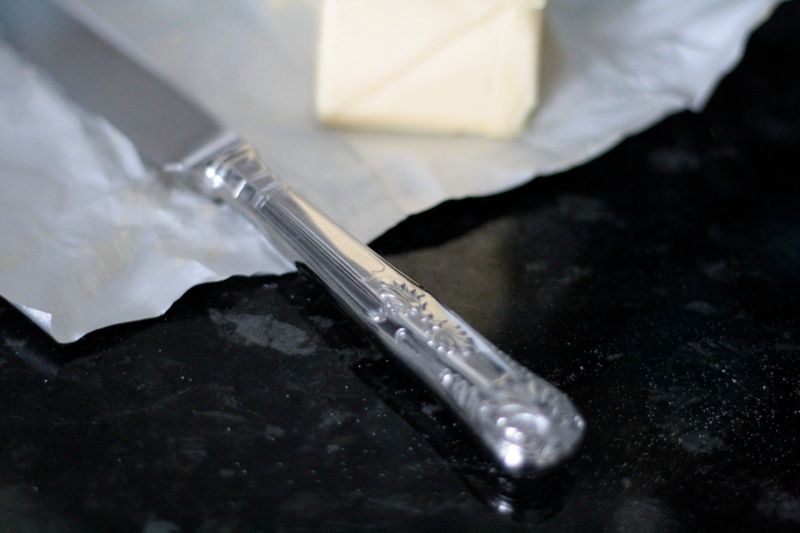 Meanwhile, make the fudge filling. Pour the condensed milk into a medium-sized pan and add the sugar and butter. Bring to the boil and, stiring constantly, cook for 2-3 minutes, then set aside.
To make the top topping, melt the chocolate in a bowl over a pan of simmering water or in a microwave for 90 seconds.
Once the shortbread is cooked, cover with the fudge filling, then spread on the melted chocolate. Add a sprinkling of desiccated coconut and leave to cool. Cut into small squares and serve.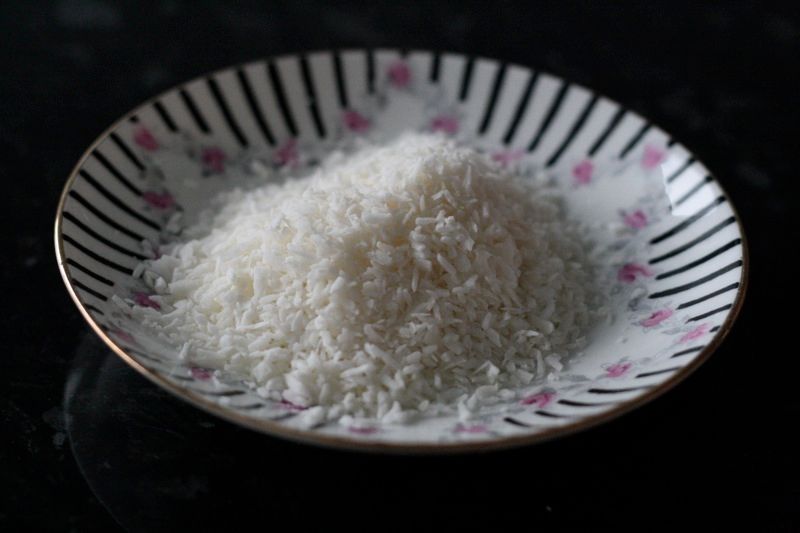 This was definitely another amazing recipe from the book if you have a sweet tooth like me, condensed milk together with white chocolate are a very sweet combination. I must have had post-Christmas eating guilt, as I chose the Light version of the Condensed Milk, I'm not sure if this made any difference. I did find that the fudge centre never really set, so I kept it in the fridge until it was all eaten to make it firmer. I would still recommend these though, despite there being three stages to the recipe, they were all very easy to do. Enjoyed very much with a cold glass of milk.