The final installment of my adventures from my recent weekend in London. My absolute favourite time to go out on the weekend, whether I am in my home city of Newcastle upon Tyne, or on a city break around the country, is late afternoon. There is something so comforting about starting a Saturday night's proceedings with a relaxed meal in a nice restaurant, knowing you have all the time in the world to chat with friends over good food and an even better bottle of good wine.
So the restaurant of choice was Cafe Luc in Marylebone. Described as a modern European Brasserie, it boasts references from French and Mediterranean dishes. Not just a great vibrant area but also with lots of good shops and boutiques to check out before meeting at the restaurant. I wish I had known just how good as I definitely would have got myself there a lot earlier to spend a little more time in the shops.
As it happened, on a day pouring with rain, we did arrive at the restaurant a little too early before our booking but the ever gracious staff allowed us, after a very brief wait, to go straight to our table. This is a restaurant that I would imagine is rarely ever not busy, so there were not many empty tables but instead it had a very warm and inviting atmosphere with lots of people simply enjoying their food and the company of friends and family.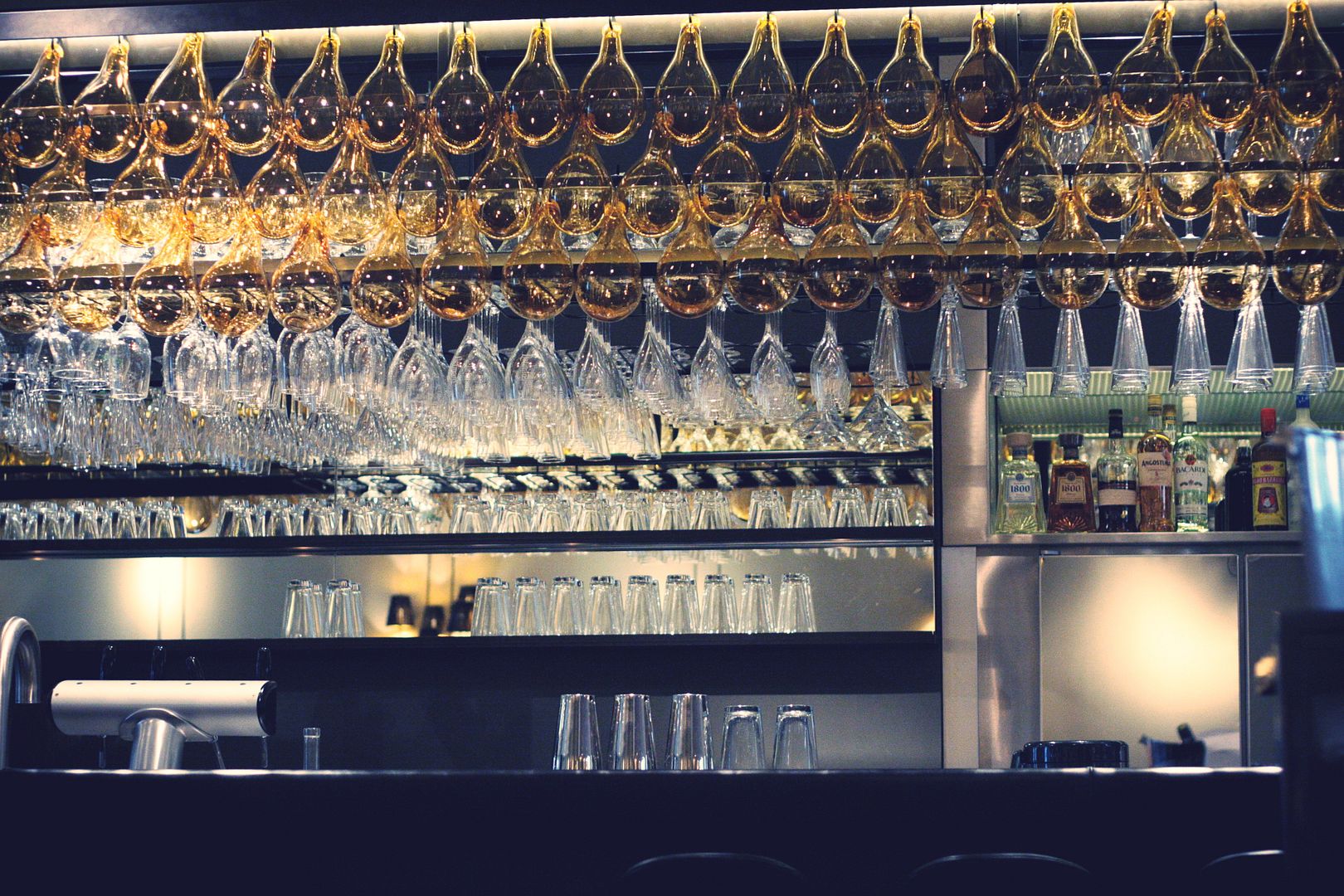 This being a late lunch (around 4.30pm), we skipped a starter and I ordered a Creamy Risotto, Cèpes Mushrooms & Mature Parmesan with a side order of Pommes Frites - there is nothing more comforting on a rainy day than a feast full of carbs! And my friend's choice was Roasted Chicken & Tarragon Jus, Green Beans & Roasted Potatoes with a side of Pomme Puree. As I follow a vegetarian diet, I am more than used to a limited menu but luckily there was still plenty of choice for me as well as the bonus of one of those dishes being my favourite risotto. To me, there is nothing better than simple food cooked incredibly well and this restaurant certainly excels.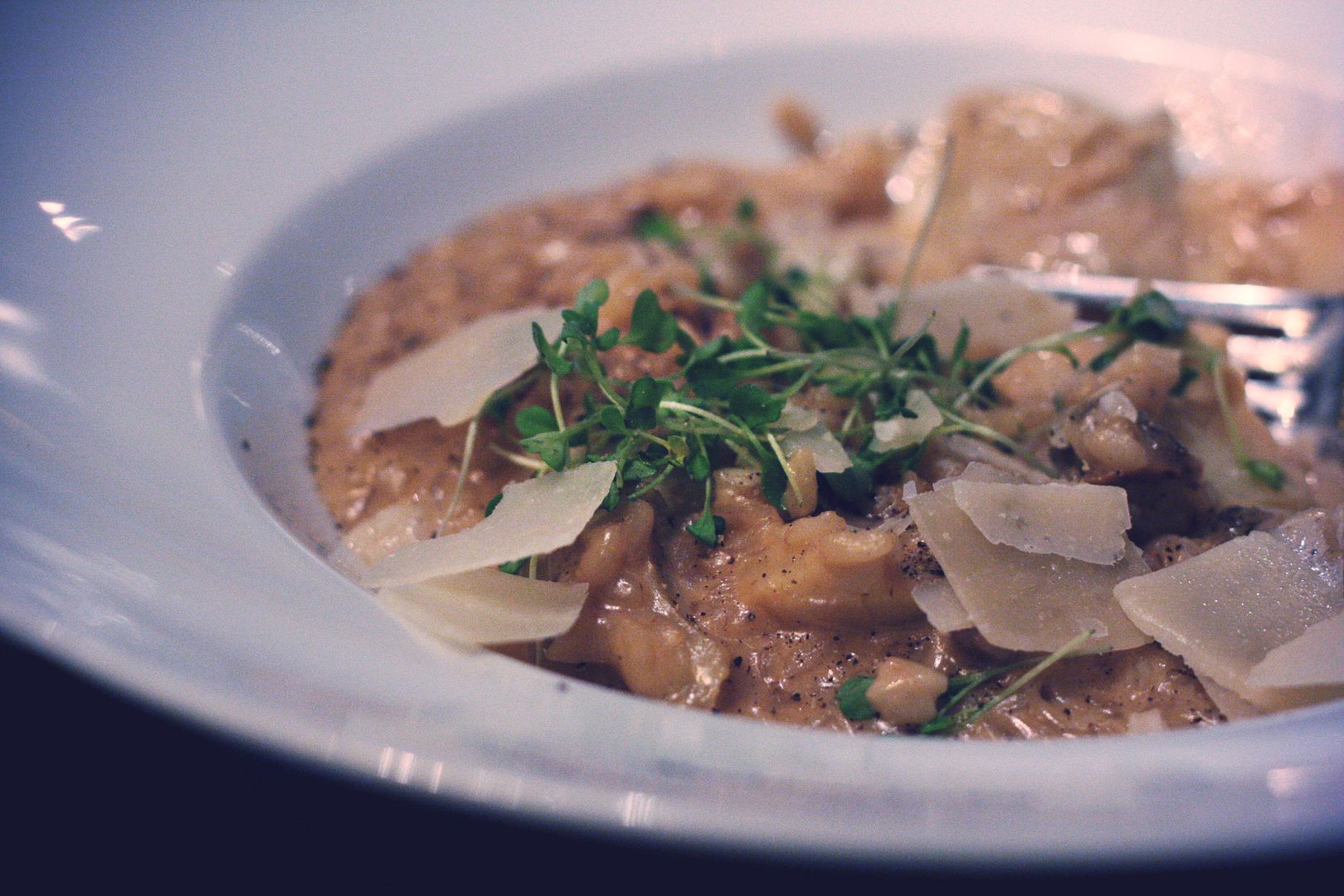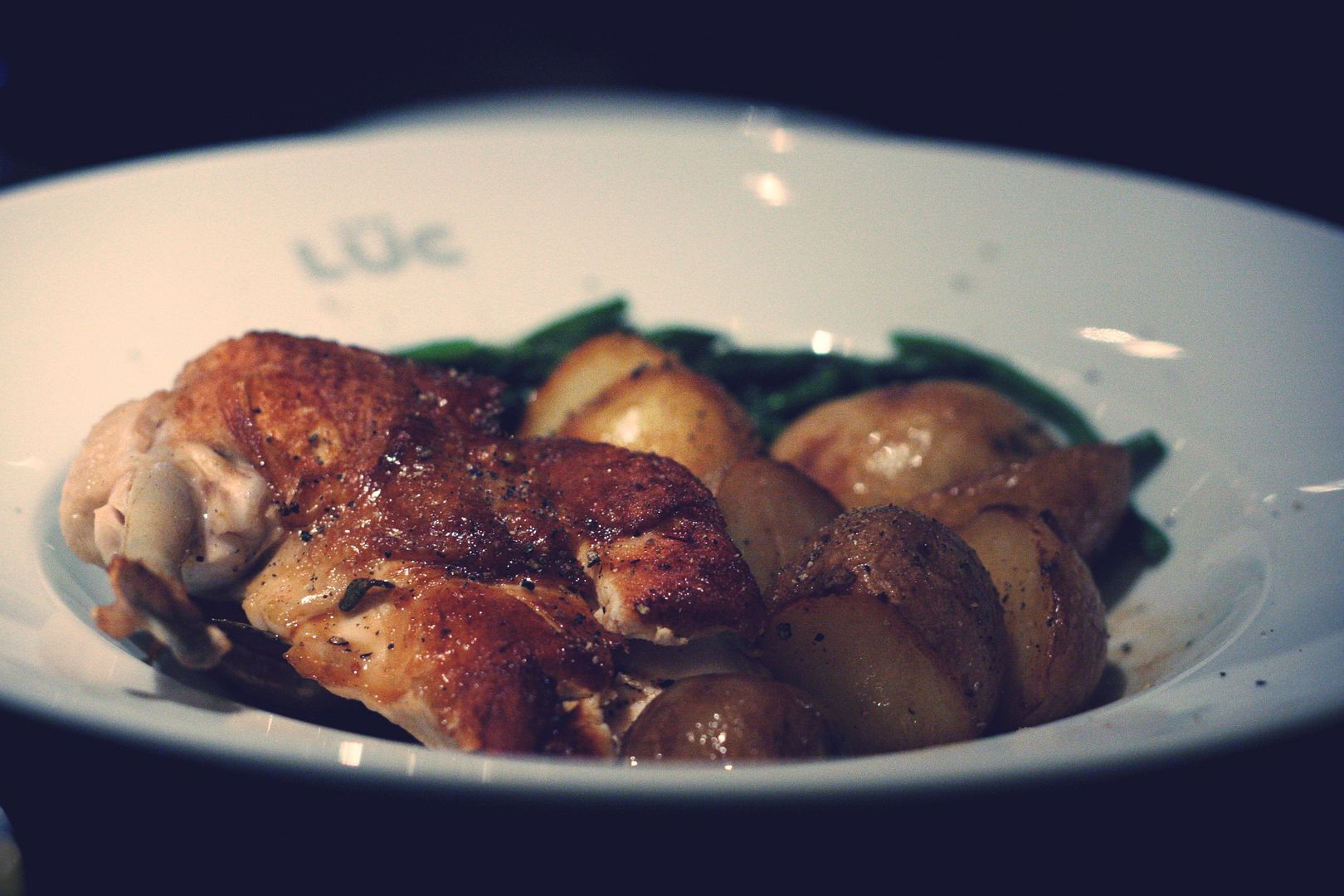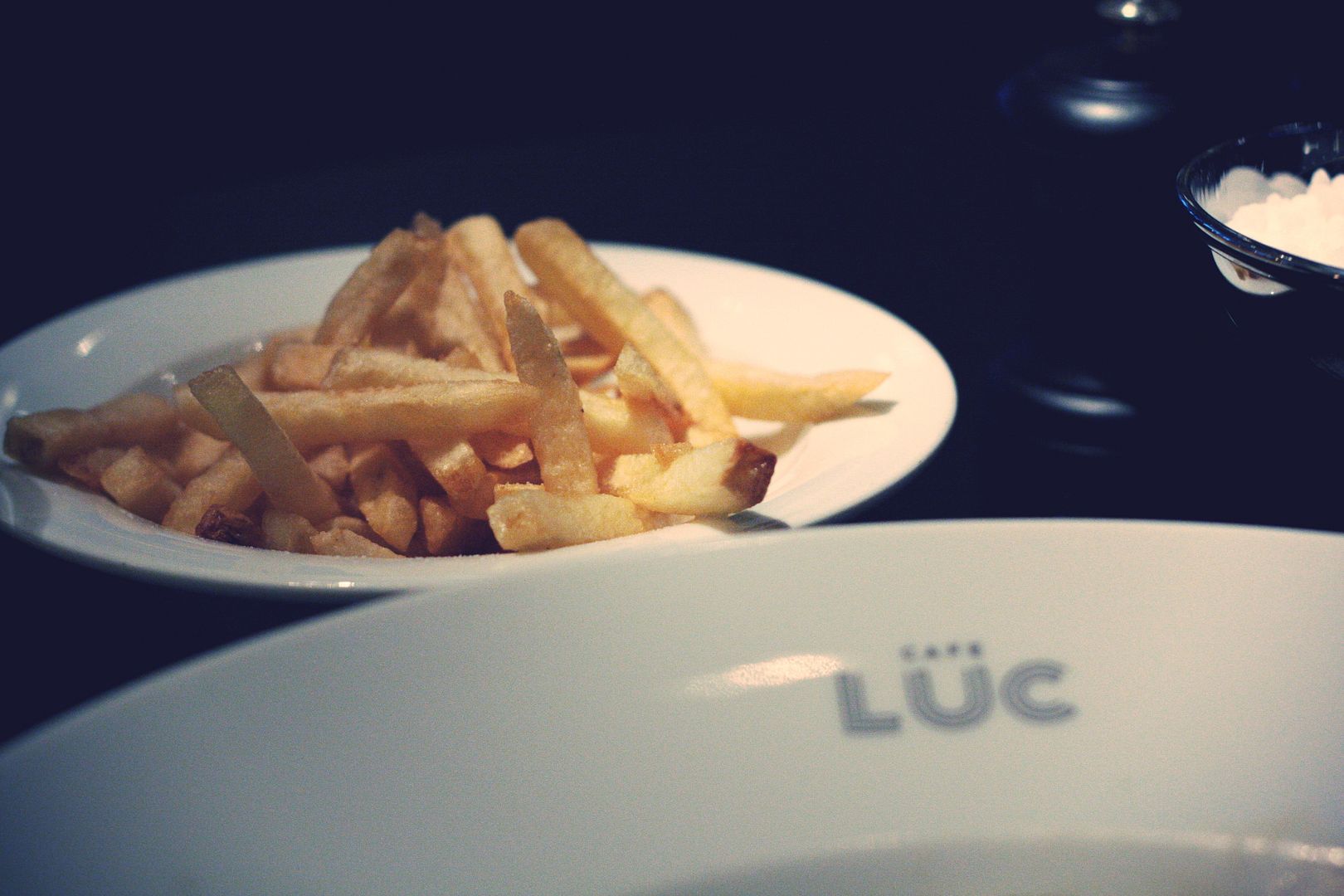 Of course, if I had to choose just one part of a meal, my choice would always be the dessert. Really, we were spoilt for choice. The 'salted caramel' description of the ice-cream swung it for me - Homemade Salted Caramel, Vanilla & Speculoos Ice-cream and my friend's dish was Creme Brulee au Nutella. Mmm, they were so good I can just taste them now reading the description.
To finish we enjoyed our Cappuccinos, feeling quite relaxed and content in our surroundings, quite happily sitting chatting in a very non-rushed setting. This is a restaurant I wish we had in the city I live, so perfect for a relaxed Saturday afternoon, getting us slowly into the mood for the evening ahead.