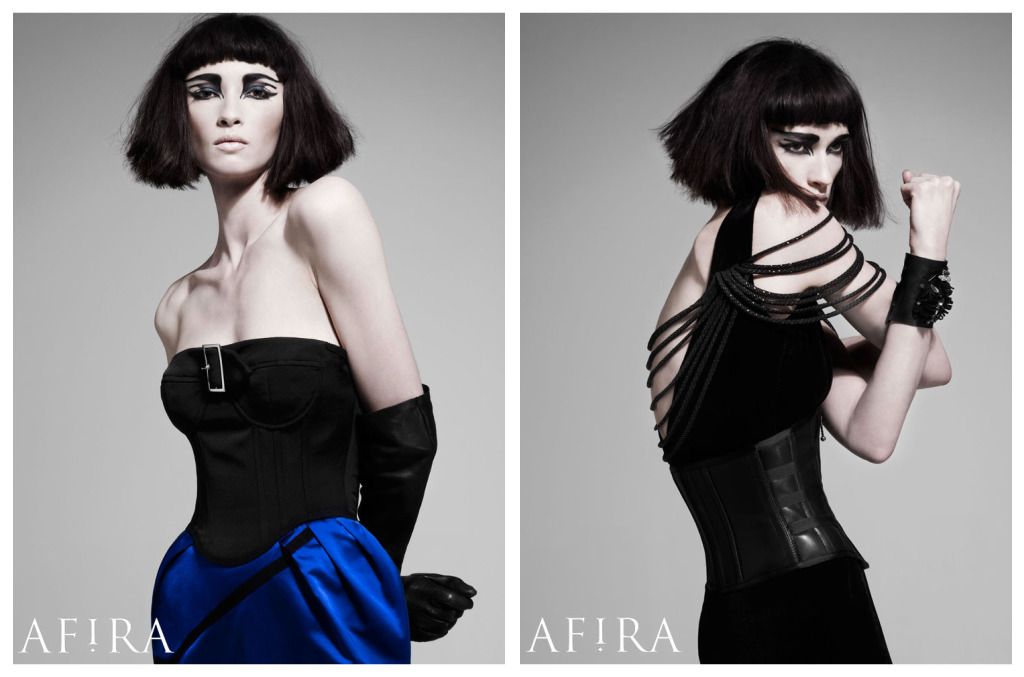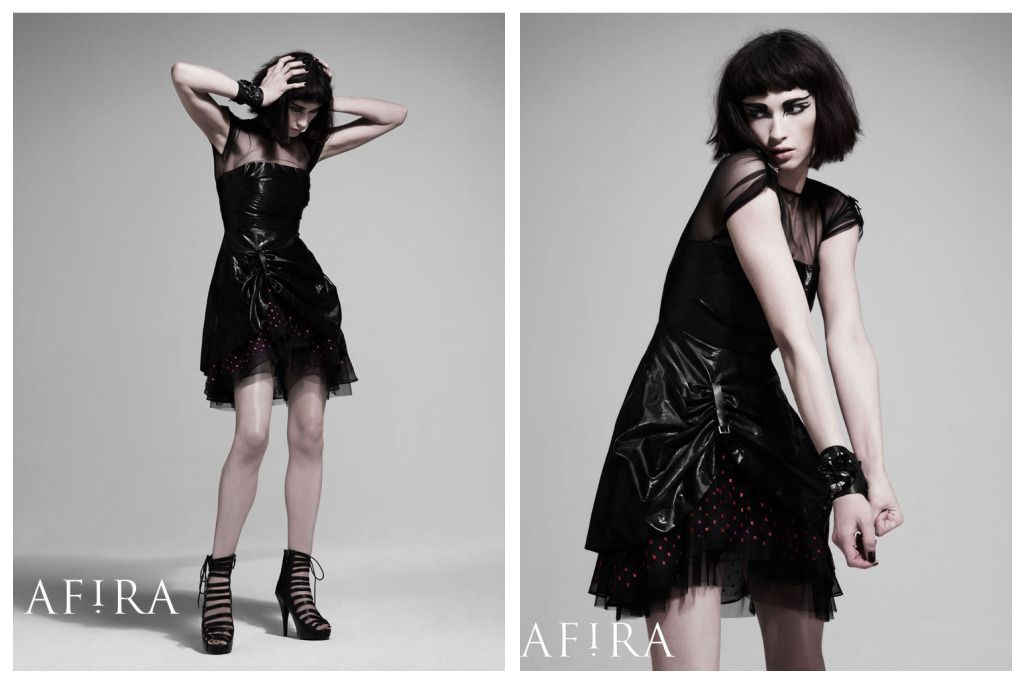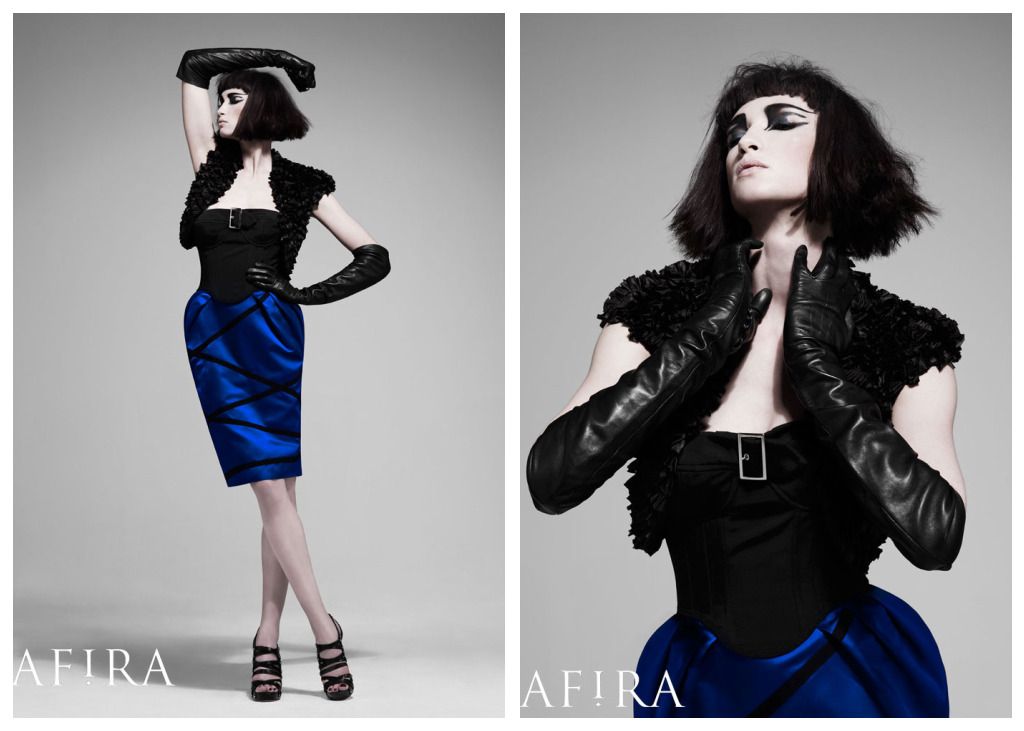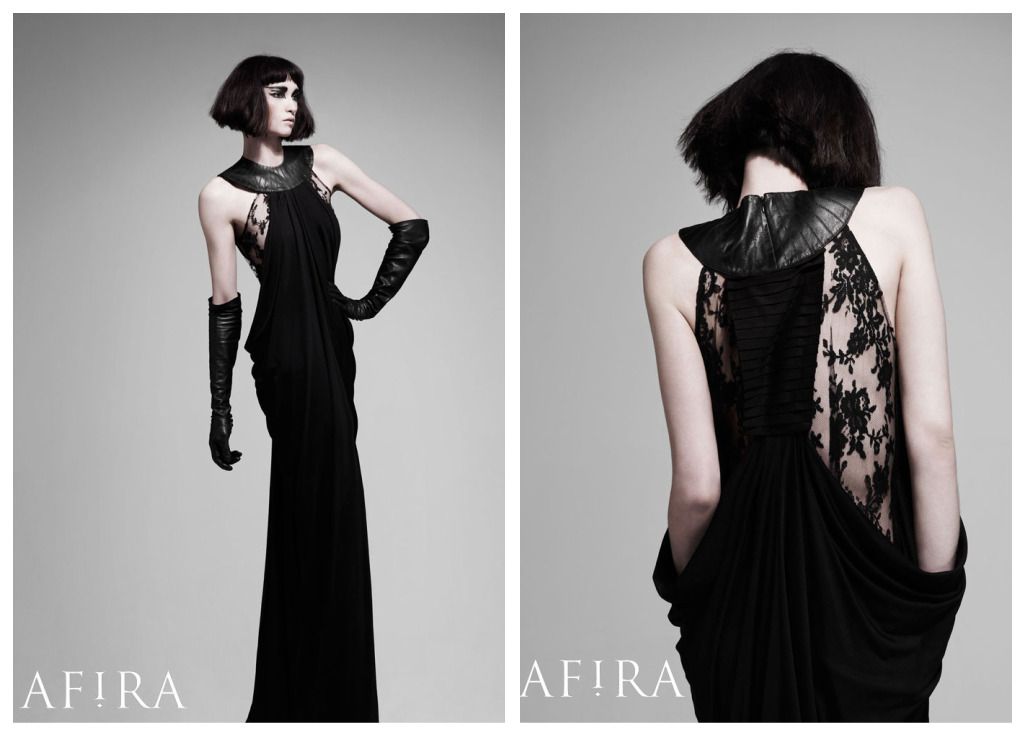 I'm probably a little late posting on this new (to me) label, Afira. But once I saw these images, I felt the need to post them anyway. Definitely a nod more to my style prior to the blog than my current style, which seems to have evolved into feminine and French-inspired.
But I was always partial to a bold, stark look. The way the clothes have been styled for me is perfection. Black Cleopatra-style hair and make-up with pale skin was what my own look was based upon for many years, albeit in a much more subdued manner.
The pieces themselves are amazingly simply but with such a strong and eye-catching amount of detail that makes them absolute head-turners. I know that if I were to don a piece for myself they would give me a true sense of confidence and empowerment.
Edit: On a side-note, I just discovered I was featured as the
Blog Spotlight
on
Shop Pulse
- see it
here
.