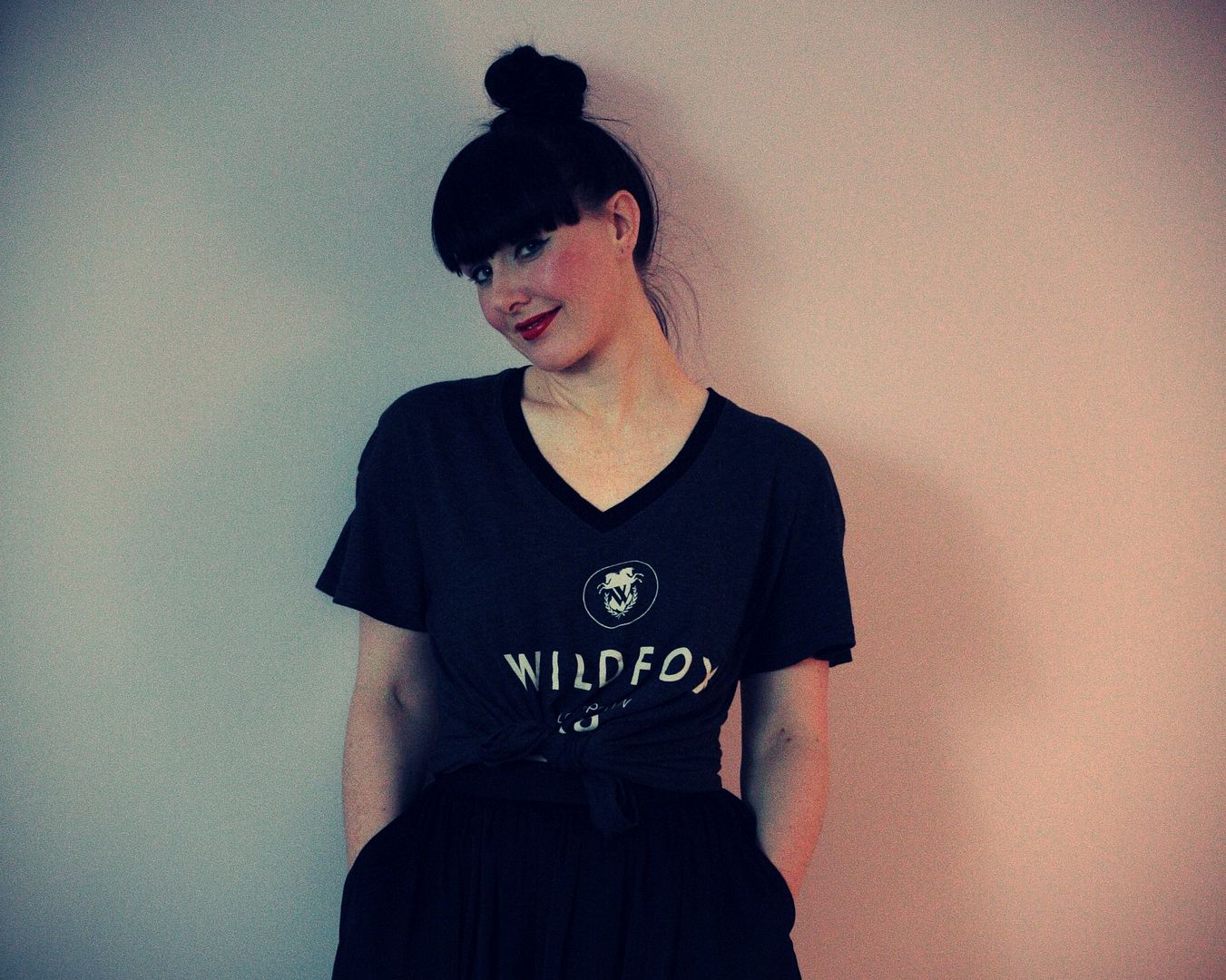 The exciting news that I mentioned in my last post is my new role as part of the Take 10 challenge. I was so excited to be asked a couple of months ago to take over from Nic (although I think she has one challenge left). I have followed the Take 10 girls with keen interest since the group started, I think it's a fantastic idea for Ten Girls to wear the same piece of clothing and each style it in their own individual way. The group has seen one or two changes since it's beginning but I think that this keeps the concept fresh, despite it being a shame to have lost Nic, Shini, Leia and Saskia.
Typically though for me, my first challenge landed right in the middle of a personal crisis, so it meant styling and photographing this Wildfox tee shirt very quickly, after a long day at work and without the usual thought that I would put into it. But at the end of the day, this is often how clothes are worn. Sometimes we just have to throw our clothes on and hope that we look presentable as a result.
The tee shirt is not an item I would usually buy. I have to say, I liked the 'Love Potion' logo, despite not being a fan of logos. And the soft quality of the fabric was very much as a vintage tee shirt would be, lovingly worn in. I rarely dress casual but I think a tee shirt is a classic item that can be styled either way. See below for how the rest of the girls have chosen to wear theirs...