Before Autumn ends and Winter sneaks up on us, I thought I had quickly better get on with baking the Autumn installment from the Eat Me book, given to me by friend Kat. (See here for Spring and here for Summer). Maple and pecans are one of my absolute favourite combinations, so it was not difficult to choose this recipe despite there being many fantastic options for the Autumn quarter of the book.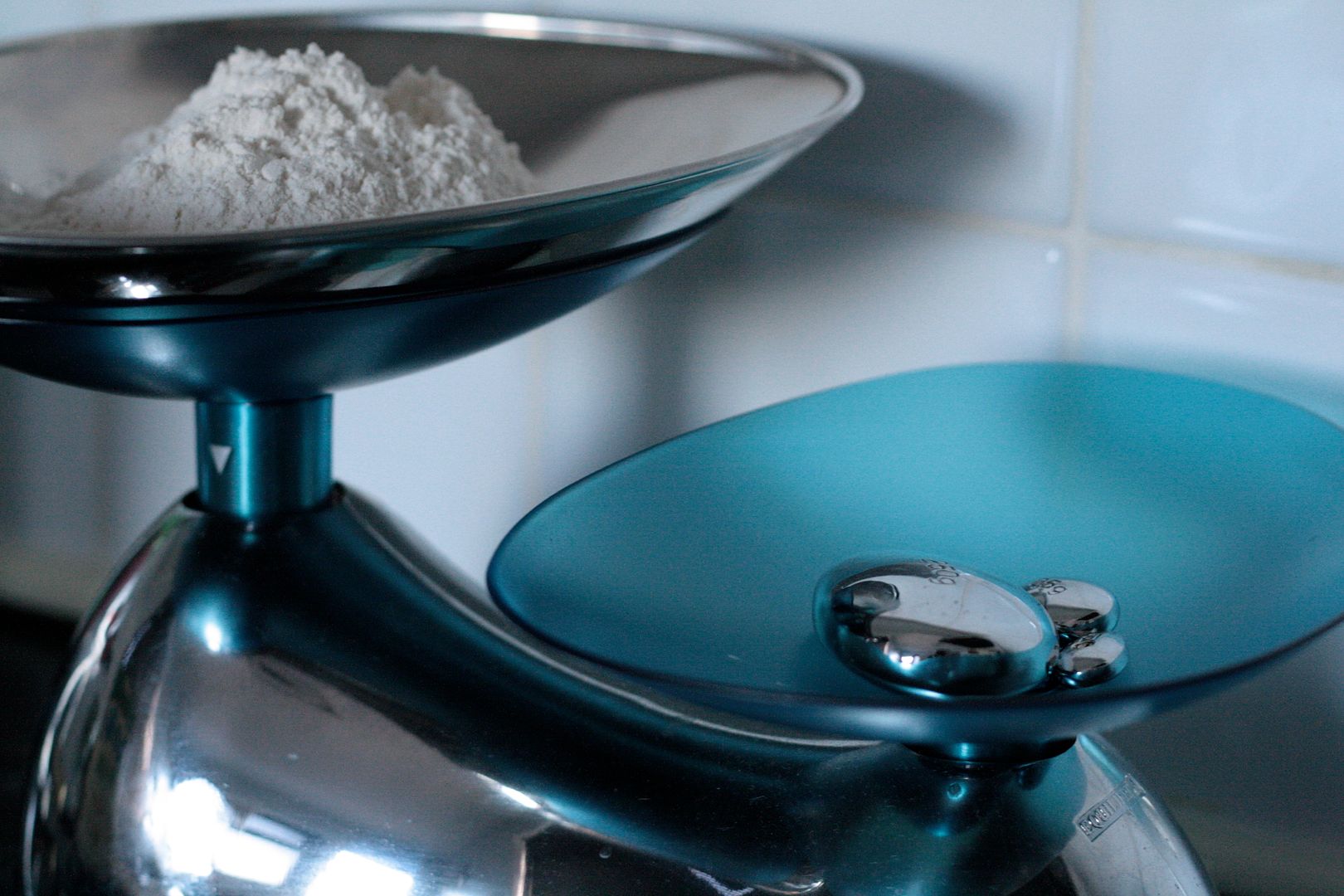 Using an electric mixer (or a wooden spoon), beat the butter and sugars together until light and fluffy. Add the egg and the vanilla. Sift over the flour and bicarbonate and stir to blend. Add the maple syrup and the nuts and mix well.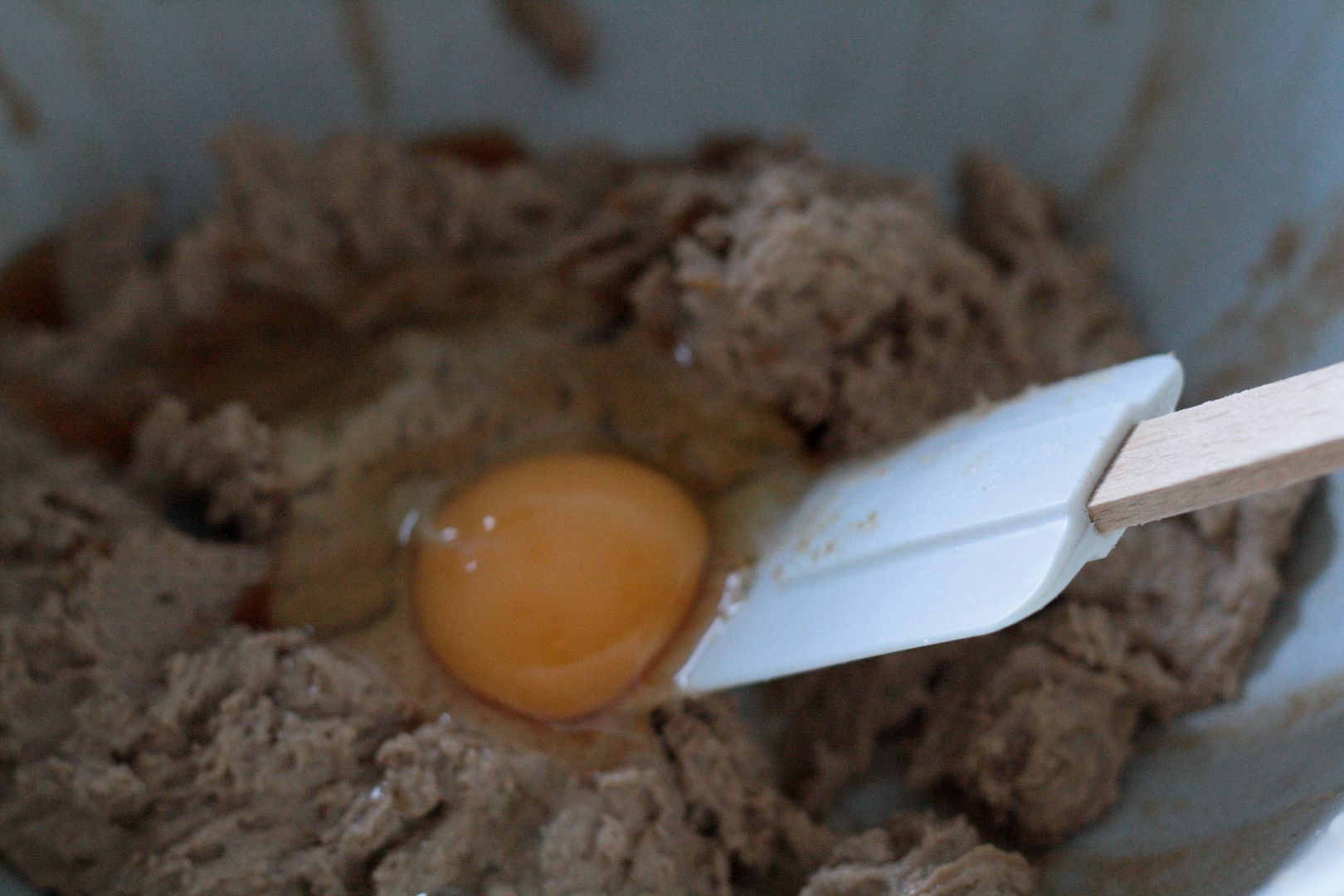 Drop heaped tablespoons of the mixture onto the prepared baking sheets. Bake for 8-10 minutes until lightly golden. Remove to a wire rack with a spatula and leave to cool.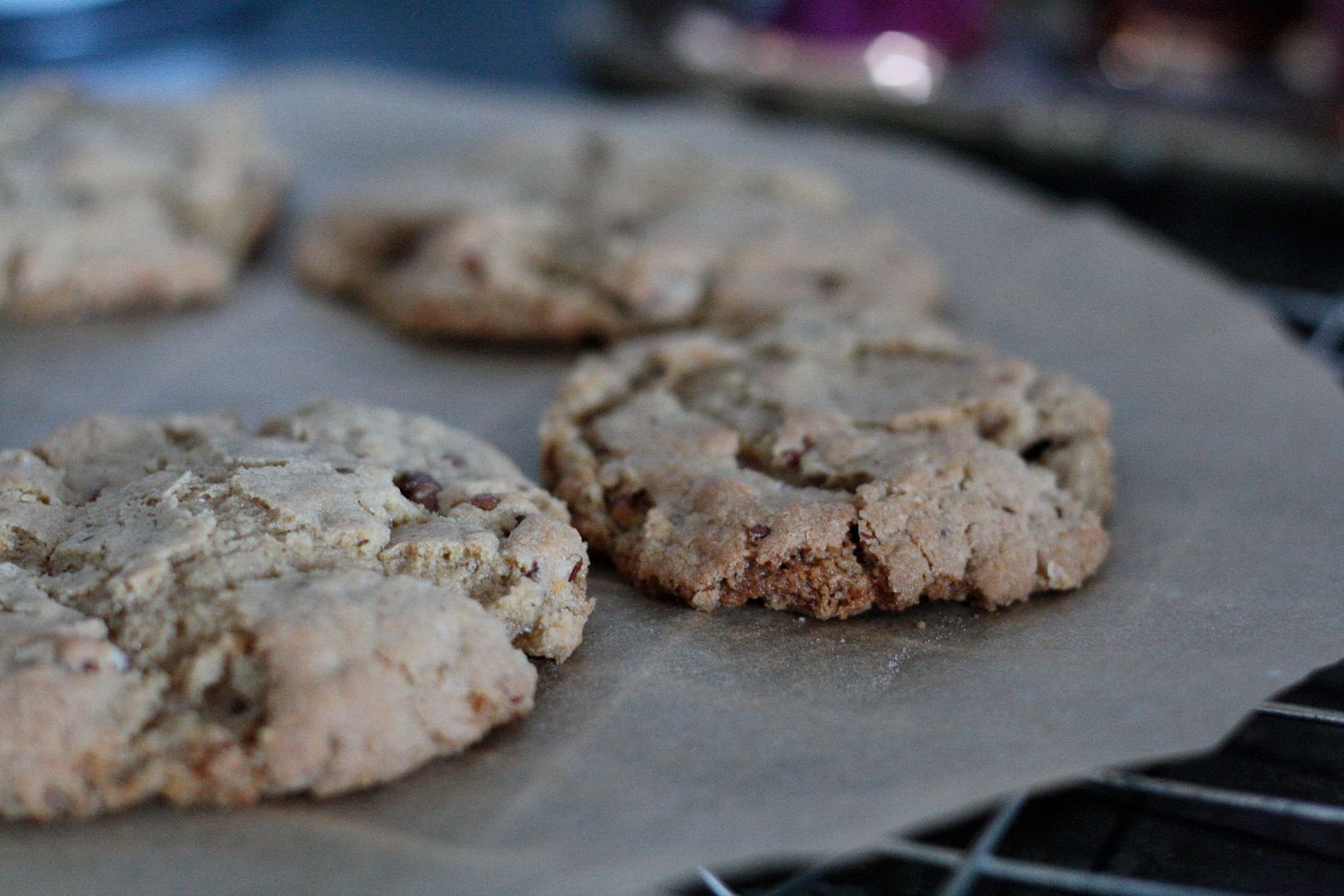 These were very easy to make, easier definitely than the last two recipes from this book. The beating of the butter and sugars is a little heavy going I always find but once done everything else is very quick.
I chose to eat these with another seasonal favourite, apple cider. I will definitely make these again, they were absolutely delicious. Big, wholesome cookies - I ended up eating four in one sitting - they were that good!