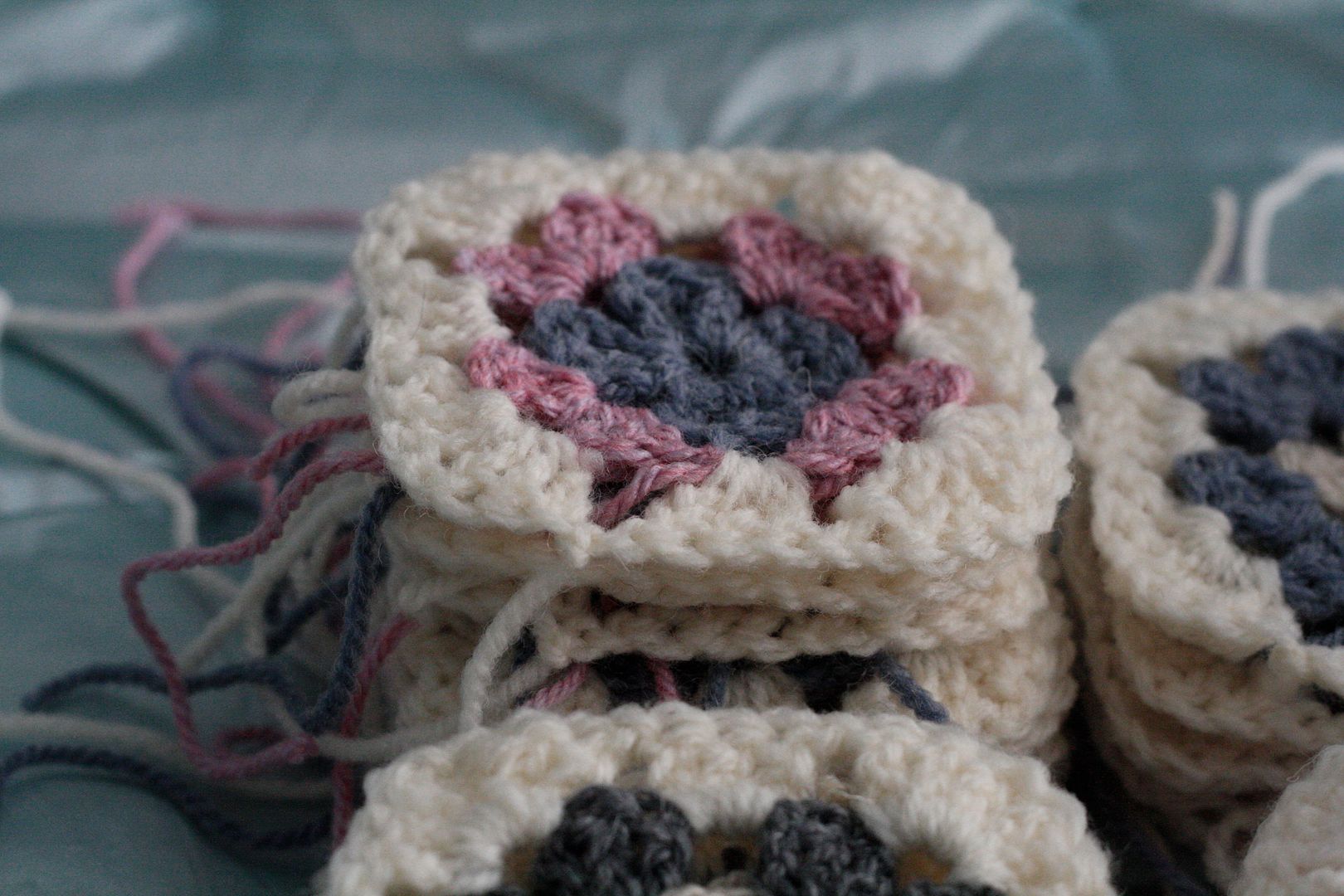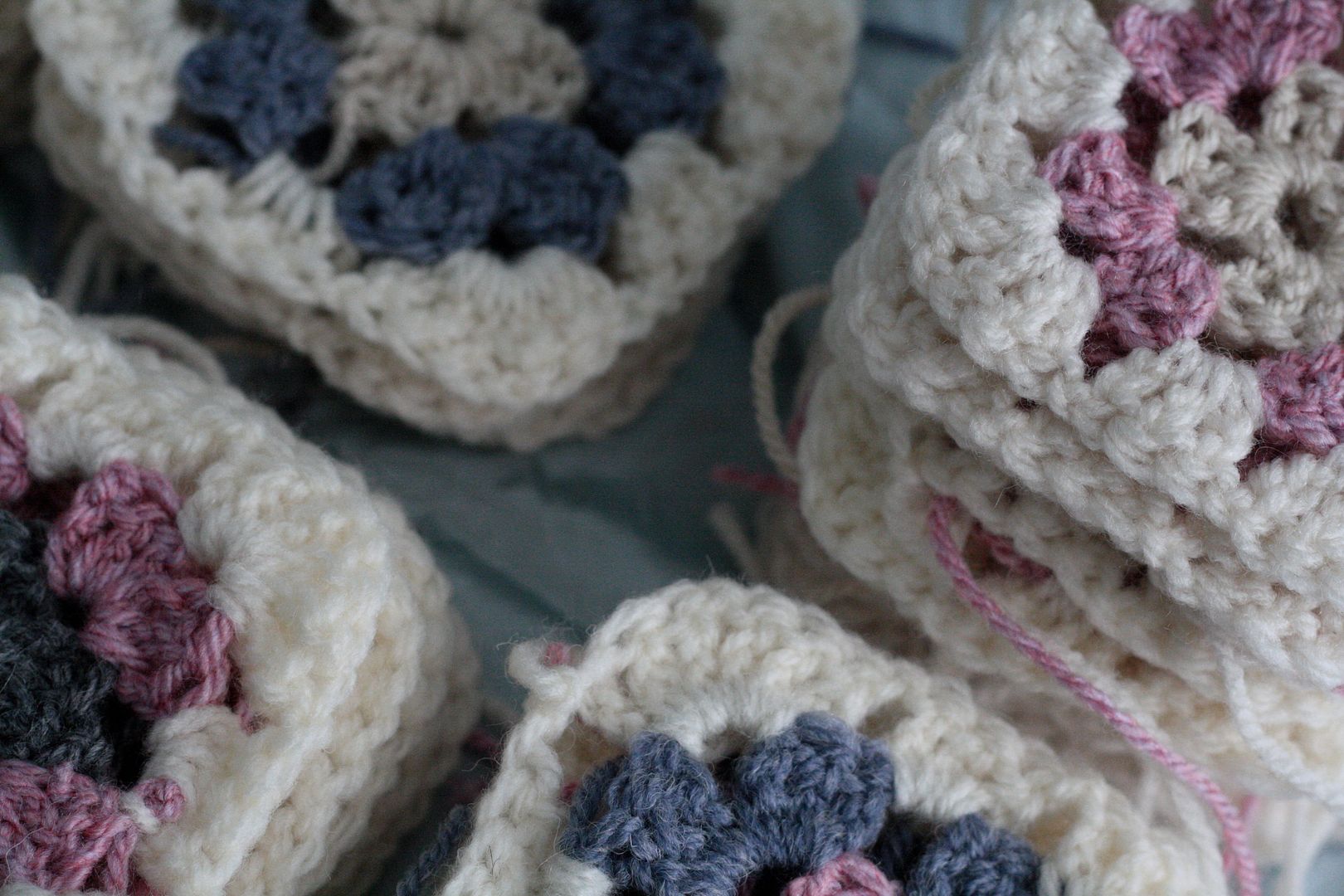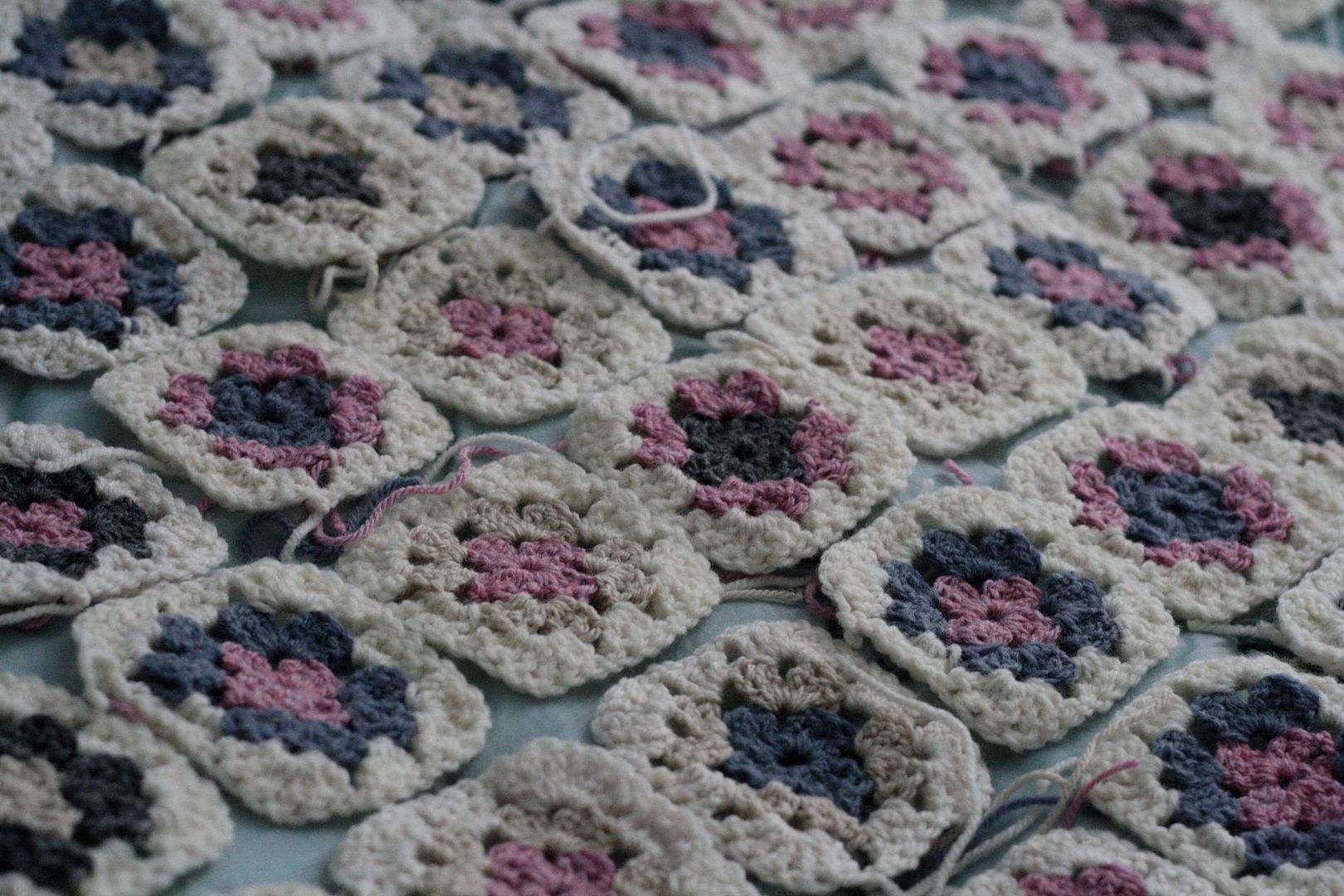 So I haven't yet finished the Hexagon Throw. I am still sewing it together which is proving to be a long and arduous task, best carried out at home. So in the meantime, as I like to be able to crochet through the day travelling and when I get a spare moment, I have started another blanket. Where the Hexagon Throw uses a very soft and lightweight yarn, meaning it will be good for light cover in Spring/Summer, this Granny Blanket uses Aran wool, so is much heavier and warmer for Autumn/Winter.
I'm sticking to a similar palette of soft pink, blue, grey and so far have 60 squares. I'm not sure how big I will make it, possibly to 160-180...we'll see...
Crochet is definitely proving to be the best hobby for the oncoming Autumn and Winter months, it's so cosy.
Which leads me to an email I received this week about Whooga ugg boots. I have seen the name around the internet for a while now. Not to everyone's taste I will agree, I own some very similar Ugg boots and although they're not particularly aesthetically pleasing... oh my, they are cotton wool for the feet. Last year with all of the snow we had, I was barely out of them. In fact, by the end of the very long winter I was rather sick of them, I had worn them so much and definitely decided I needed another pair in a different style and colour for a change.
And so, there is a competition on the Whooga site, one giveaway to everyone who follows them on Twitter and another giveaway to everyone who signs up for the newsletter - they draw boots for the winners at the end of each month and it's open to all countries.