I was asked to review the e-tail site A|wear recently. Now, while I rarely find it difficult to spend my money, especially when shopping on-line, I don't always find it the easiest and quickest of experiences. I wasn't already familiar with the name, despite their 43 locations across Ireland and the UK.
The overall design of a site is the most important thing I look for whether that be shopping, reading blogs or just generally surfing the web. I hate sites that are too busy and with too much going on and which end up being a headache for the eyes.
So my initial impression of this site was one of interest. Easy to navigate, each item of clothing laid out in a neat and easy-to-see order, with a simple click to see more detail. Here is my experience...
The homepage features some key seasonal trends, the 1960's inspired Factory Girl immediately catches my attention
Step 2 - I decide to look at the Coats & Jackets section
I could do with a new coat for Autumn/Winter and it looks as though there is a lot of choice with various colours and styles
Step 3 - I have a look through all 52 coats & jackets available
This grey swing coat catches my eye. I already have a similar style in black, bought a few years ago which I have worn a lot. So I am sure I will get a lot of wear out of this, as I don't already have a grey coat in my wardrobe
Step 4 - The Dressing Room
I really love this feature where you can go into a virtual dressing room and put together the pieces you like. I have a little play around, this gives me a good idea of the length of the coat which I wasn't sure of when looking at the initial picture
This is usually the easiest and quickest part of the sale - handing over the payment. I was pleased to see I would qualify for the free delivery as my item was over £50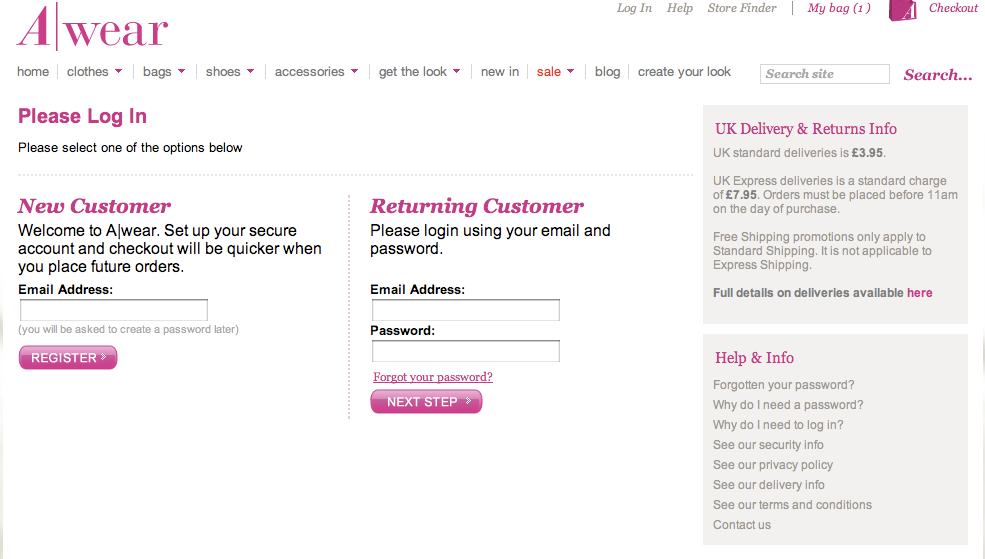 Ordered on Thursday evening and it arrived at my door on Tuesday morning. So I didn't have to wait too long, despite the free delivery. The pieces on the site are inexpensive, I think £60 for a winter coat is a good price. So overall a good experience, there will definitely be a return visit.