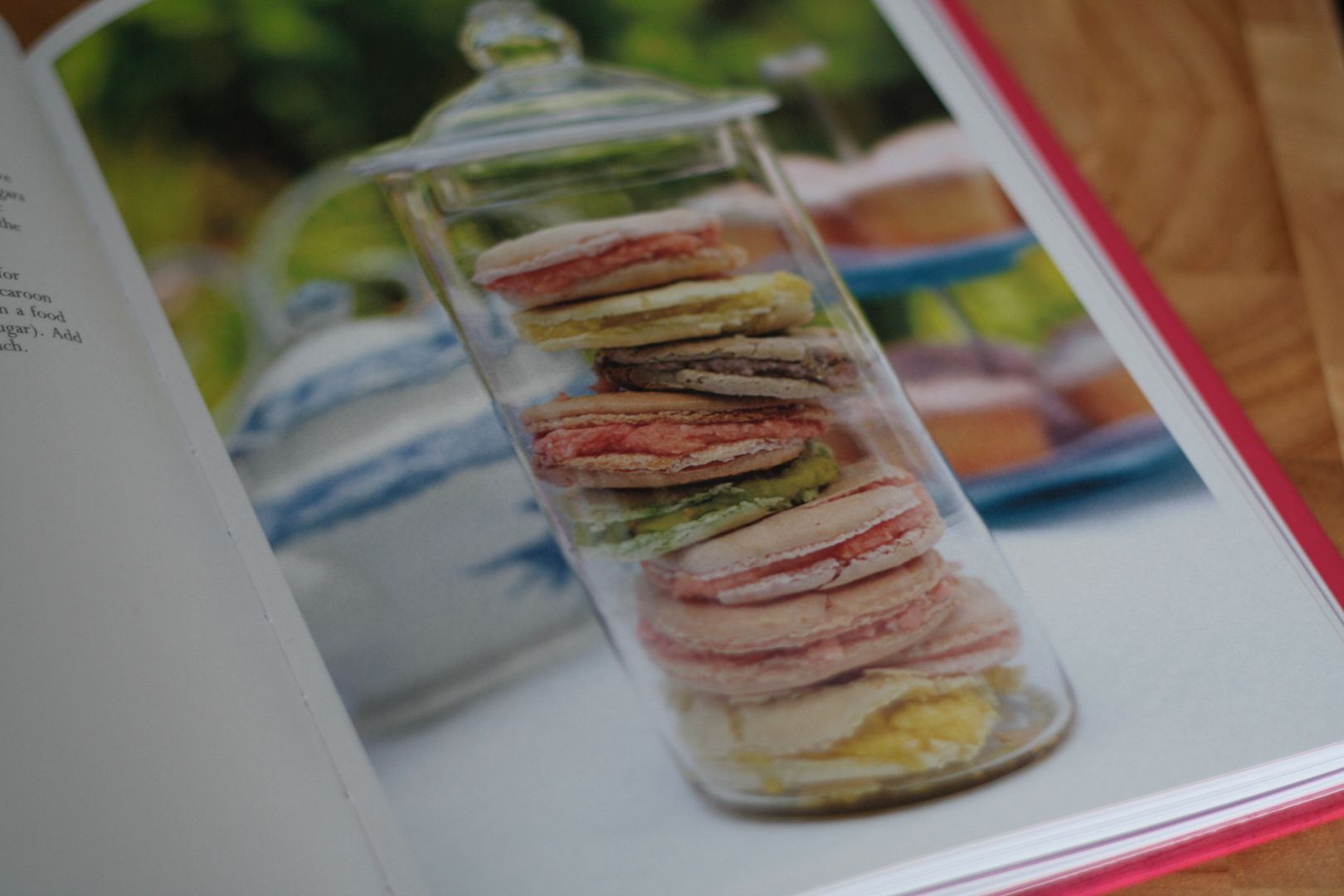 So for the Summer installment from the Eat Me book that was given to me by friend Kat, I chose these Pastel Macaroons (see here for Spring). Macaroons are the blogger's favourite sweet treat and although I was looking forward to making them (or eating them rather), at the same time I was a little apprehensive having heard they can be quite difficult to make.
Preheat the oven to 180˚C/350˚F/Gas 4. Line a large baking sheet with greaseproof paper.
Whisk the egg whites until stiff, not dry. Sprinkle with caster sugar and continue whisking until stiff again. Stir the icing sugar together with the ground almonds and then gently mix into the egg whites. Add a minute amount of colour paste and your flavouring of choice*.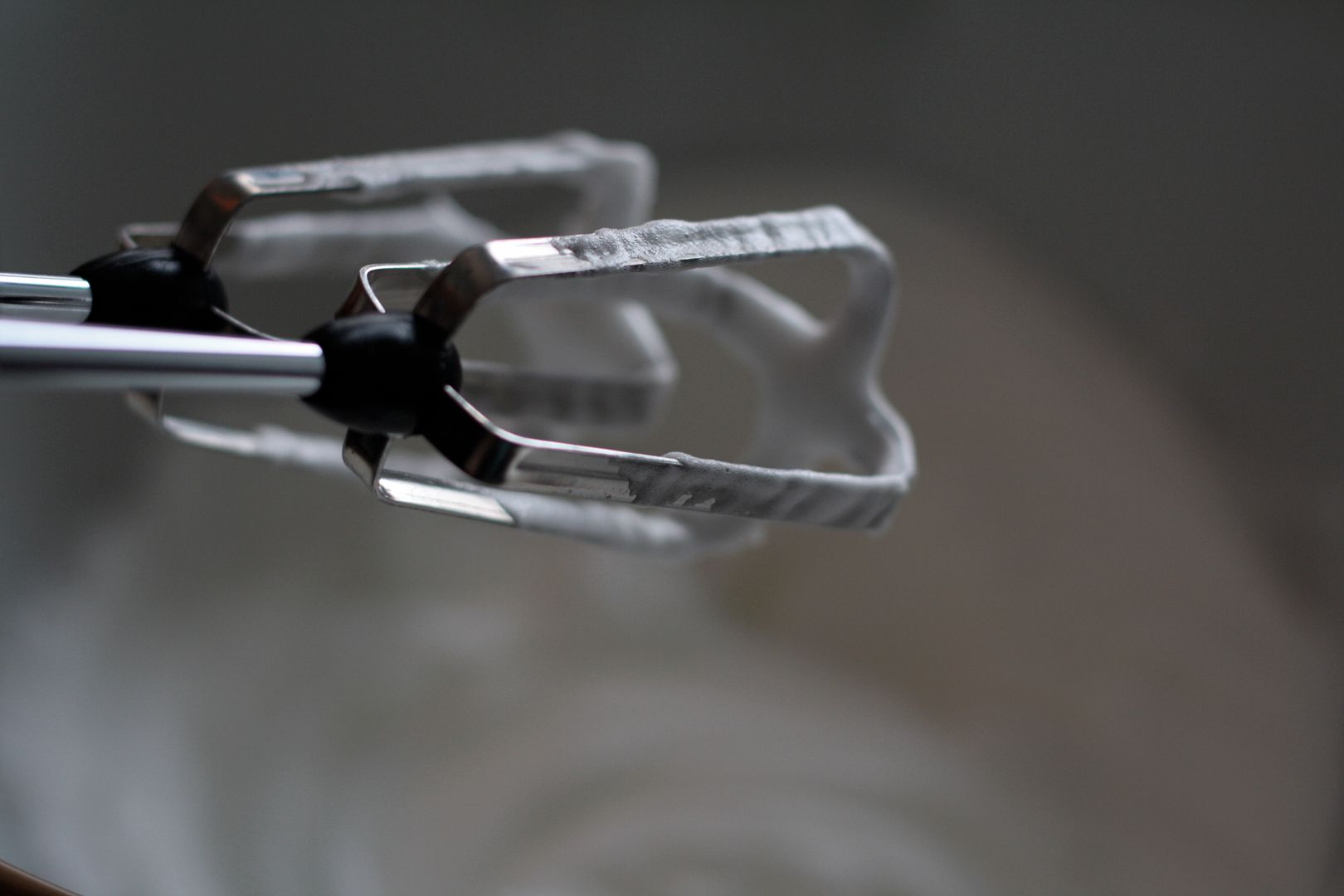 *I chose to make just rose macaroons so that I didn't have to buy all of the different products. Add a half teaspoon of rose water to the macaroon mixture and half to the filling. Add a dot of pink colouring paste to each.
Using a piping bag and a plain 1cm nozzle, pipe small rounds of the macaroon mixture onto the greaseproof paper. Bake in the oven for 10-12 minutes until the macaroons are set but not dried out. Remove from the oven and allow to cool on the paper.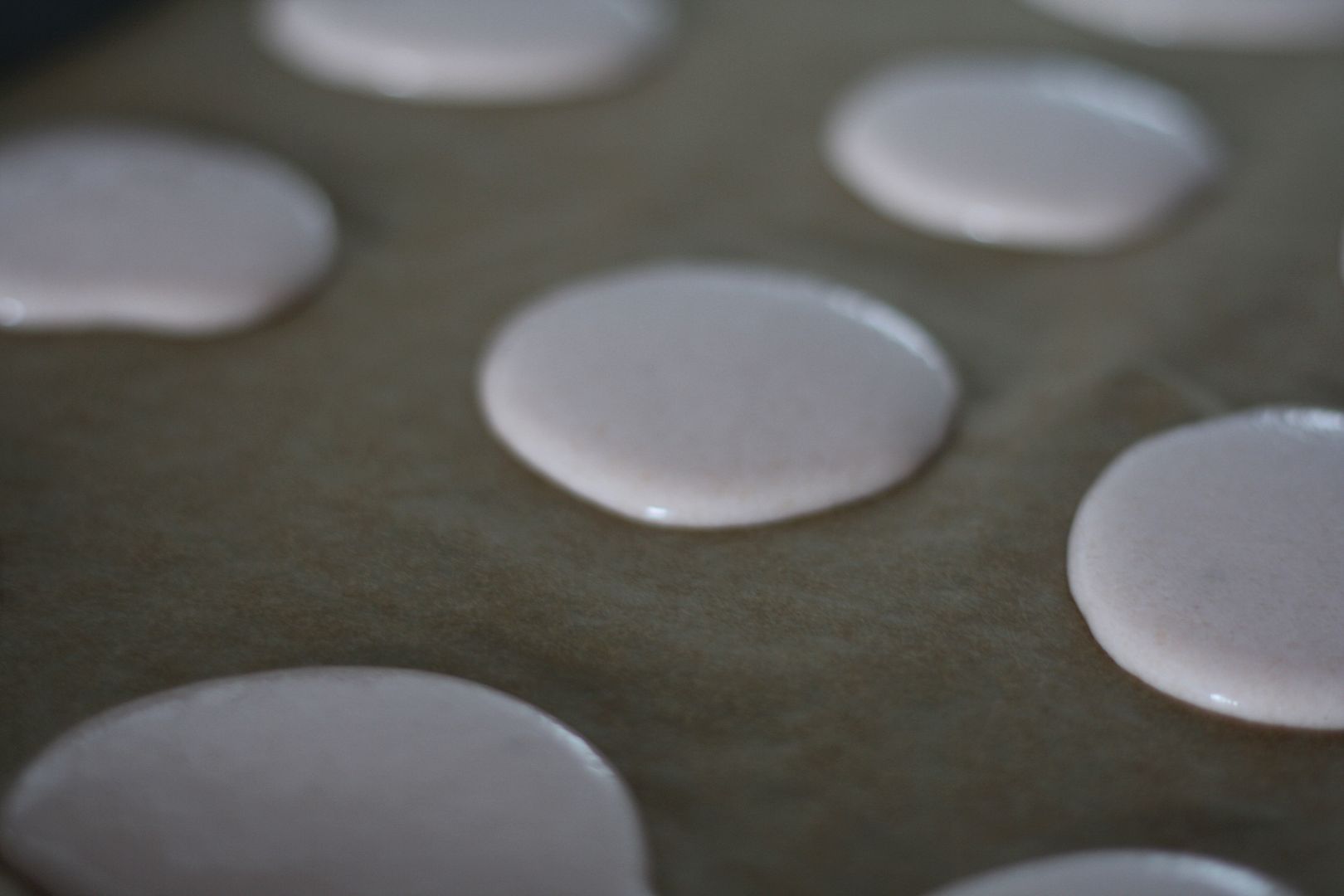 Cream the butter and sugar for the filling before slowly adding the ground nuts. Carry on beating to achieve a creamy texture, before adding your choice of flavour and colour.
There were a few things I would change in making these again. I ended up using 3 medium egg whites instead of the 2 large egg whites, which resulted in my mixture being runny and I think which made the discs a little flat and not as puffy as I would have liked. Also, I was very cautious on the colour, I would use a lot more next time to achieve a more vivid pink shade. And the same for the flavouring, I would like them to be a little more fragrant. But one thing that was not lacking was the taste.... absolutely scrumptious! And of course the perfect accompaniment to Ladurée's Rose tea.