I finally got around to re-joining our new city library which re-opened last year. These are the first two books I checked out, I love to read about women living around the 1940's.
I have started to collect bone china, mostly from flea markets and charity shops, to create my own mismatched set. This is a haul from a few weeks ago.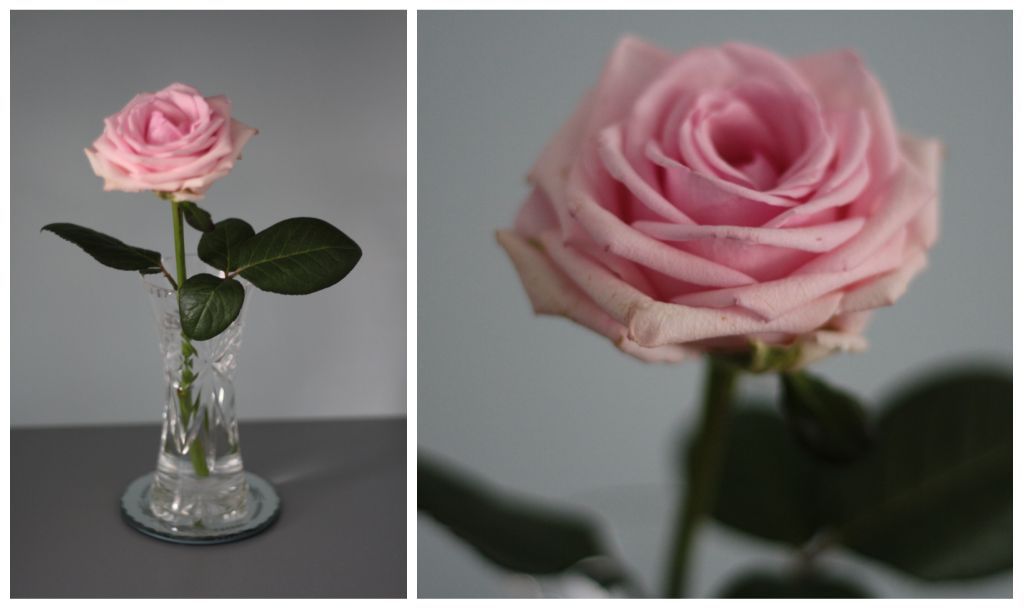 This glass bud vase was also a charity shop buy to sit on my dressing table with the plan of buying a single stem each week. Roses are particularly nice I think.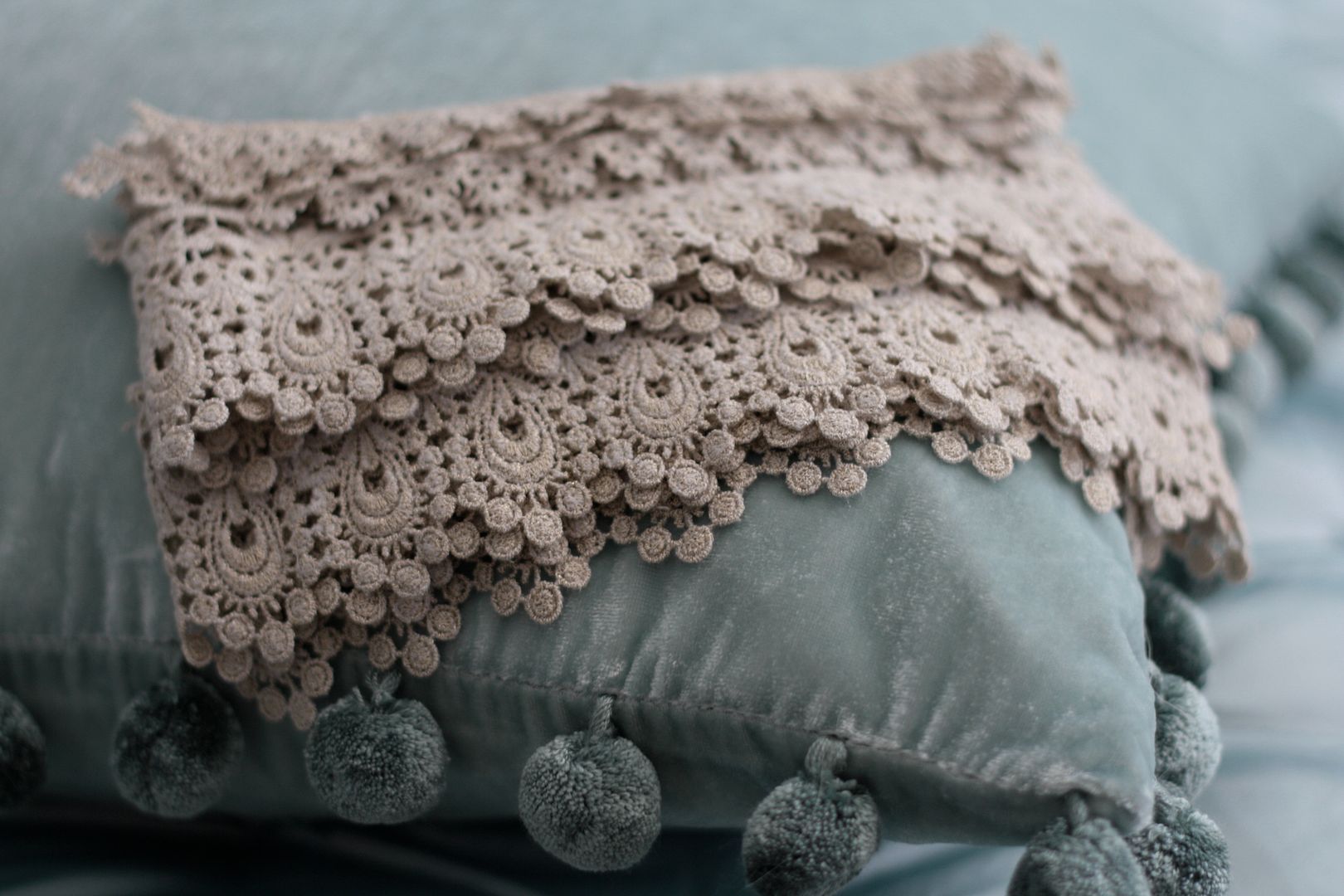 My favourite nightgown started to grow holes, so I removed the trimmings before throwing it out. I'm not sure what they will be used for yet but I couldn't bear to get rid of them.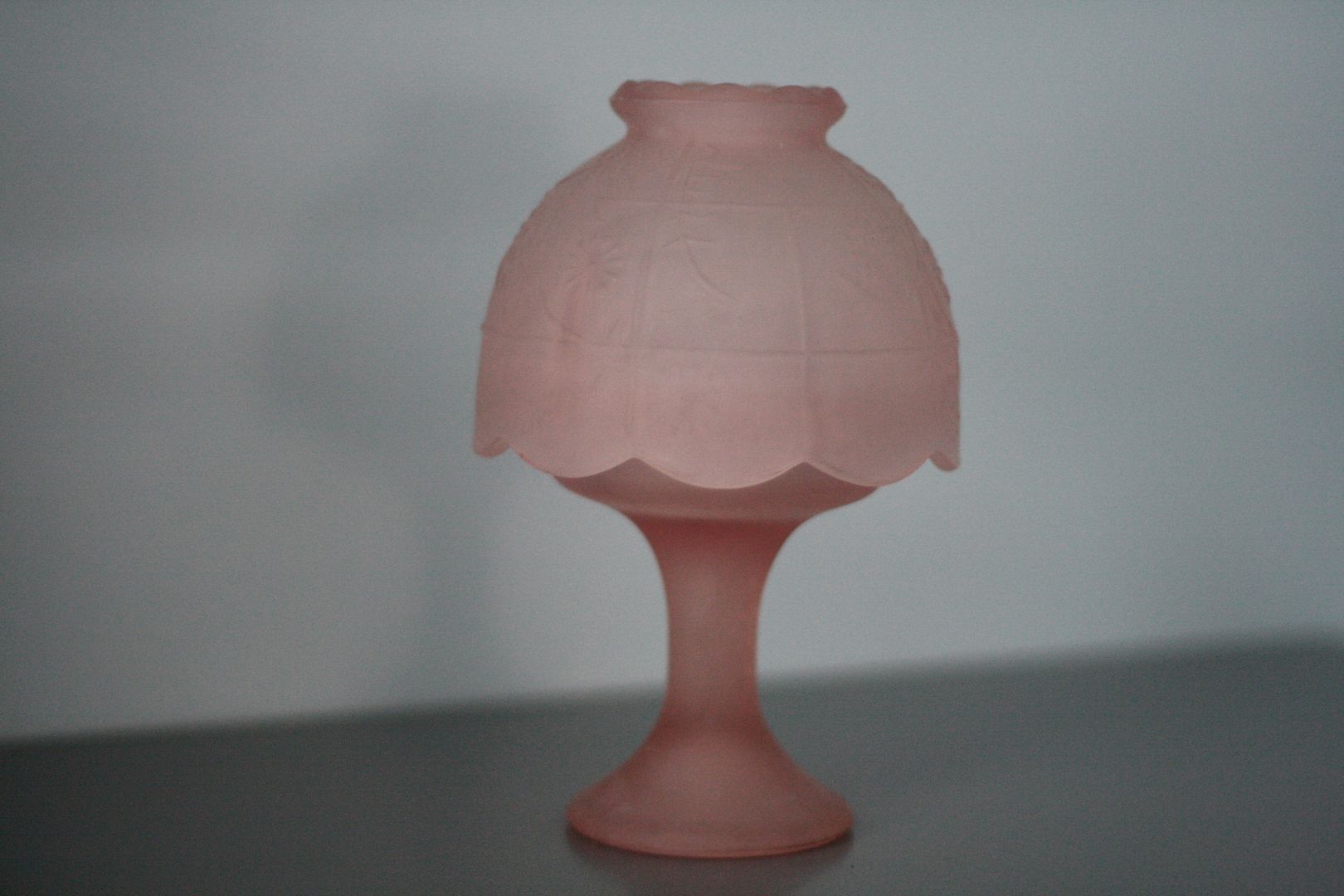 I found this little tea-light holder in the shape of a lamp on my recent visit to York. I didn't buy much that day but was so pleased to discover an indoor flea market where I managed to acquire a couple of things for a few pounds.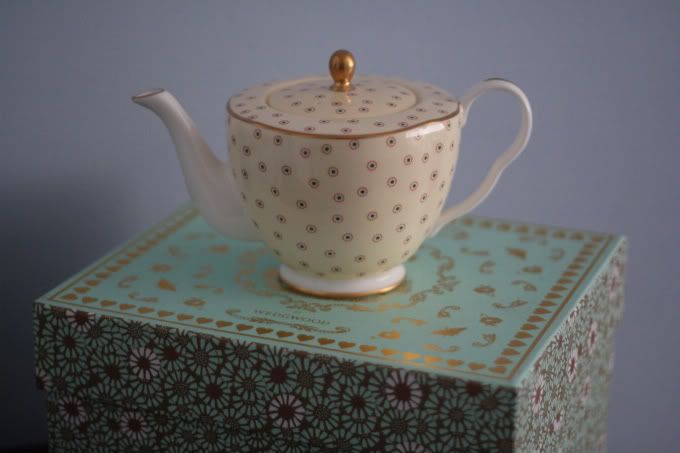 I have been searching for a new teapot for a while now. And I thought this Harlequin teapot by Wedgwood was the one. I love the design and lemon colour but sadly decided it was too small and returned it.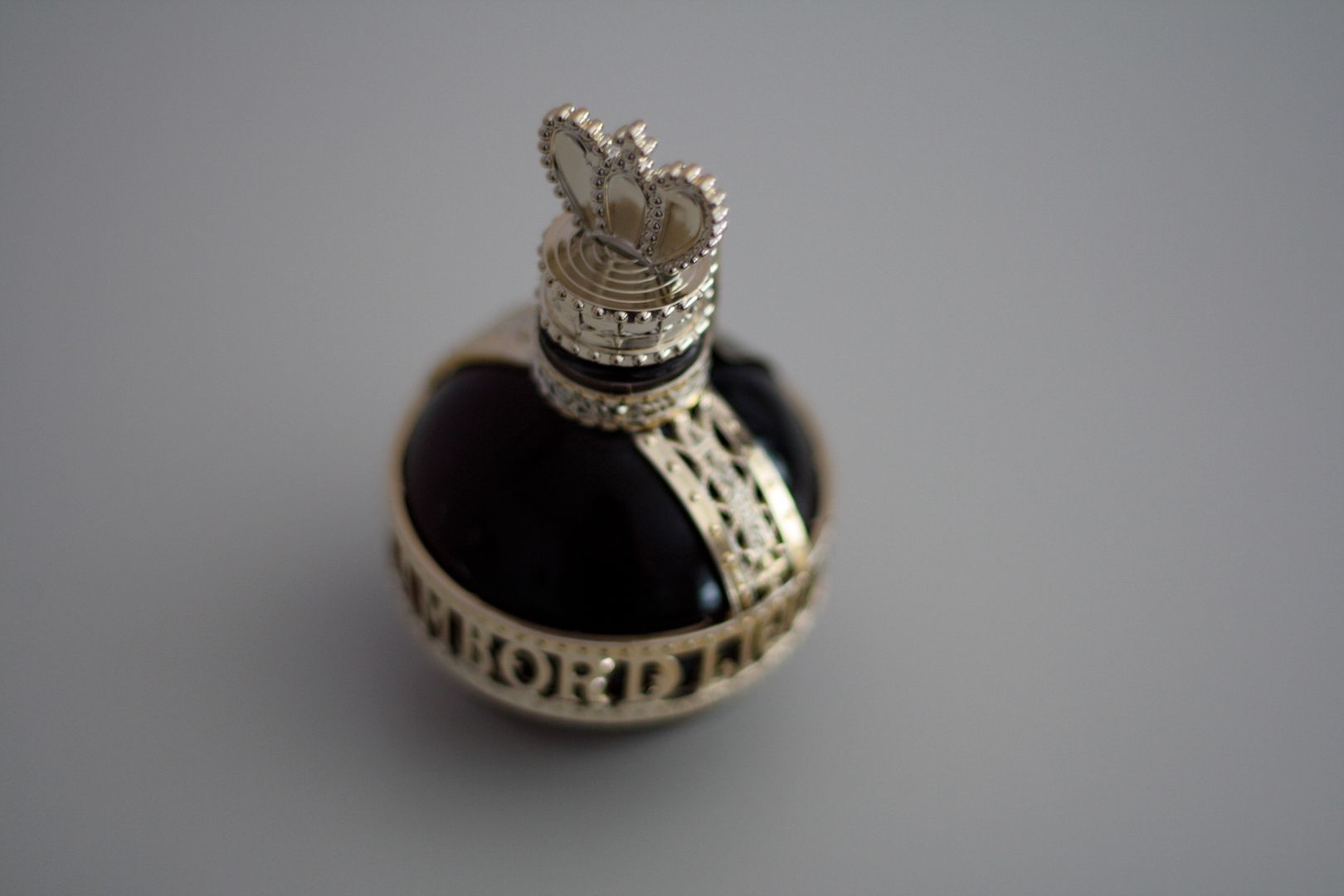 I have a drinks trolley in my living room that houses a lot of spirits that I never seem to get around to drinking. I bought this miniature bottle of Chambord purely for decorative purposes, it really is the prettiest bottle. It came with a great Martini recipe too that I will share with you another day.
I was recently contacted by BBC magazine Homes & Antiques with the possibility of featuring my home. I can't imagine it will happen but I bought the magazine to do a little research.
I'm a big believer in buying oneself little treats now and again (or very often, in my case). They don't need to cost the earth, so these luxurious chocolates made my day as well as being used as a prop in one of my photo shoots.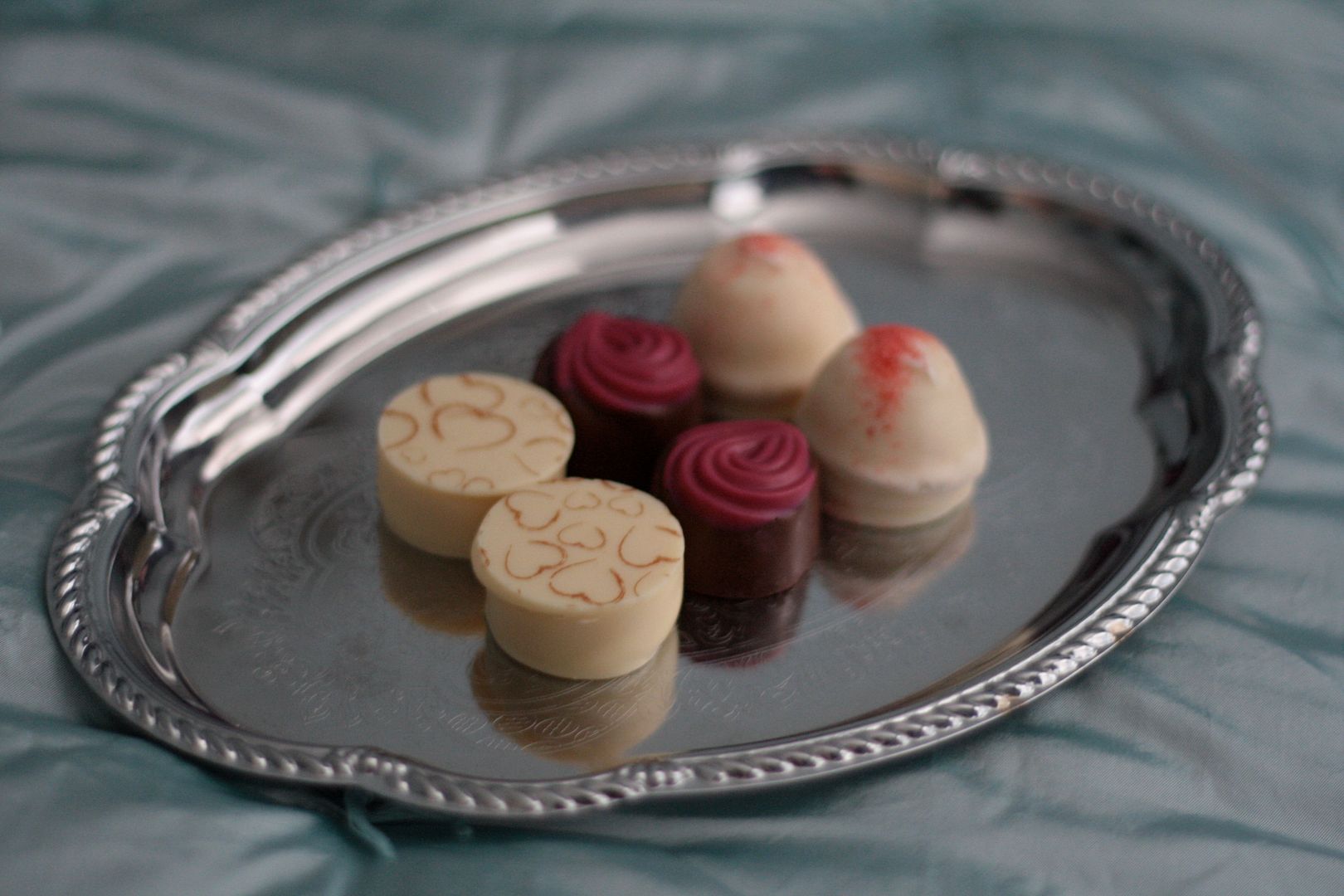 And what was inside the box. Along with a little silver tray, another charity shop find.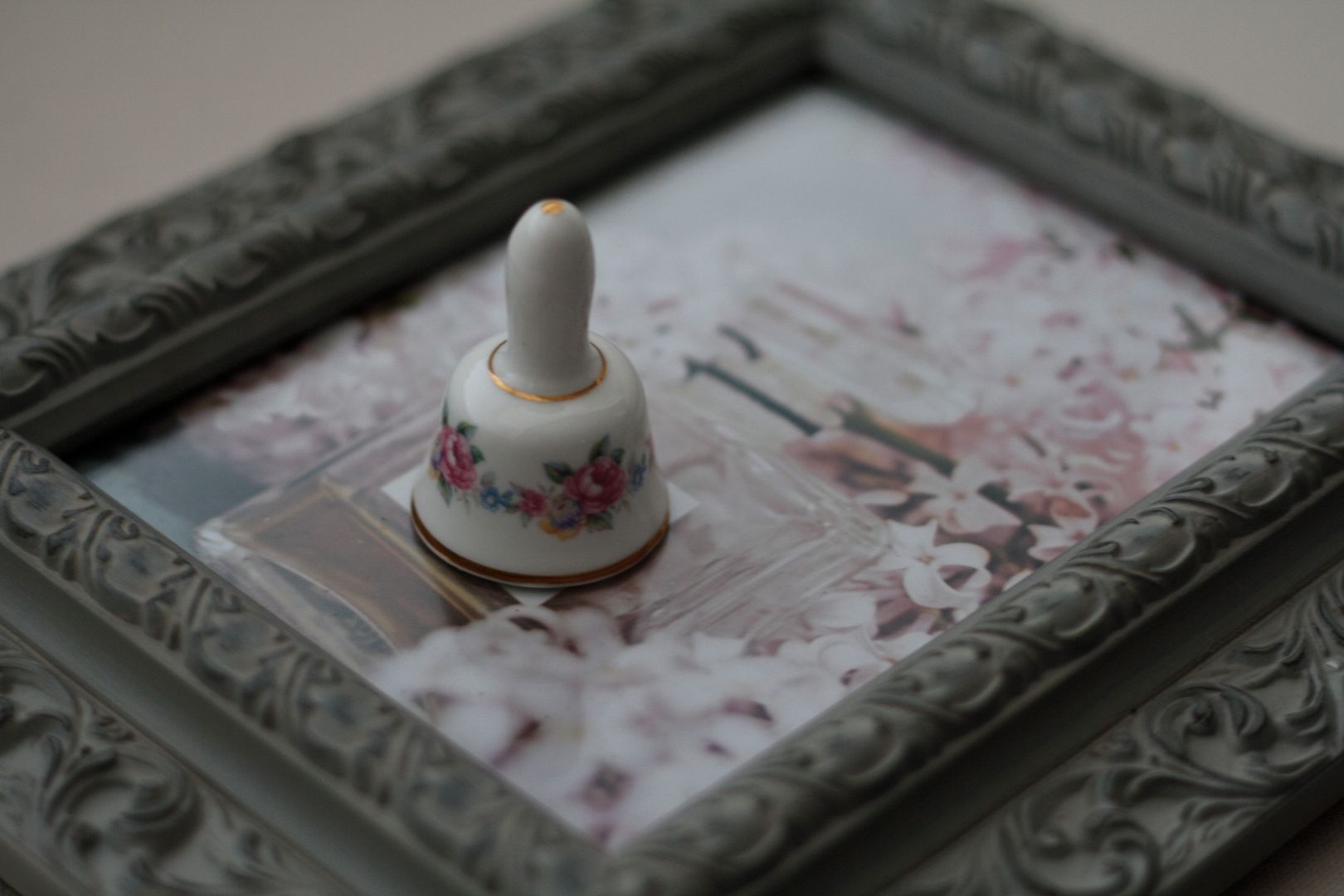 And finally, the last of the charity shop purchases, a miniature china bell that actually does ring.
On a side note, I was wondering how everyone is keeping up with blogging in the summer months? I'm finding myself struggling to keep up with my regular blogging schedule. Yes, I photograph everyday anyway so the posts aren't too time-consuming but the interaction between bloggers that I so love, seems to have diminished recently as I spend more time outside than on my computer. The winter months are perfect for cosying up with a cup of tea and my laptop but at the moment there seems to be so much more I would like to do with my time. I do wonder if everyone is having the same thoughts as me, perhaps it's just us Brits who aren't used to having nice weather and are relishing every moment of it!