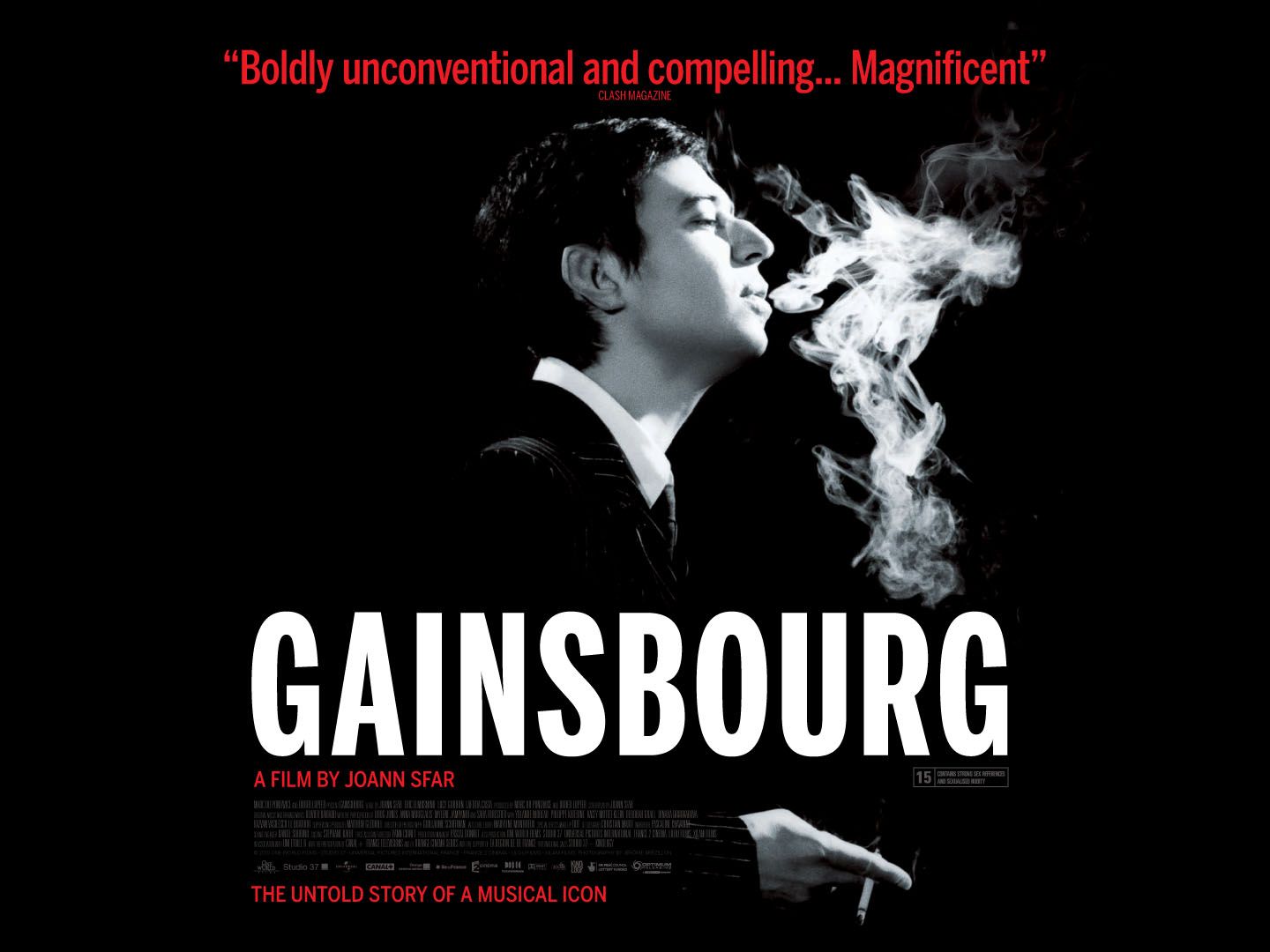 Synopsis: From visionary graphic artist and director Joann Sfar comes a completely original take on one of France's greatest mavericks, the illustrious and infamous Serge Gainsbourg. GAINSBOURG is an enchanting glimpse at his early growing up in 1940's Nazi-occupied Paris and through his successful song-writing years in the 1960's until his death in 1991. Taking the best from LA VIE EN ROSE and AMELIE, GAINSBOURG is one of 2010's highly awaited films brought to us by one of the most beloved graphic artists of our time and the team behind the magical creatures of PAN'S LABRYINTH.
I have been eagerly awaiting the release of this film. I am a huge Gainsbourg fan, listening to his music always puts a smile on my face and puts me in a happy mood. He has to be one of the greatest style icons, his look was amazing and to this day is so timeless.
T
he film was exactly what I had hoped it would be, if not more and transported me to another era, it was a great way to spend a Friday afternoon.