As well as delicious sandwiches, cakes and my favourite Rose Tea, I was also allowed to wander around her flat taking photographs and to be able to post them here no less. I love nothing more than visiting somewhere new and seeing with fresh eyes, taking in all of the little details.
She, like I, adores trawling flea-markets and charity shops searching for treasures that someone else has already tired of. They are always the best finds that make the home more unique I think.
So while there are no photographs of us on this occasion, I respect the fact that while I have chosen to plaster my image across the world wide web, she has not. I do hope that you will still enjoy a browse around Loula's abode....
Let us take a walk up to the top of the stairs, where we are welcomed by a beautiful blue trinket box and jewelled cushion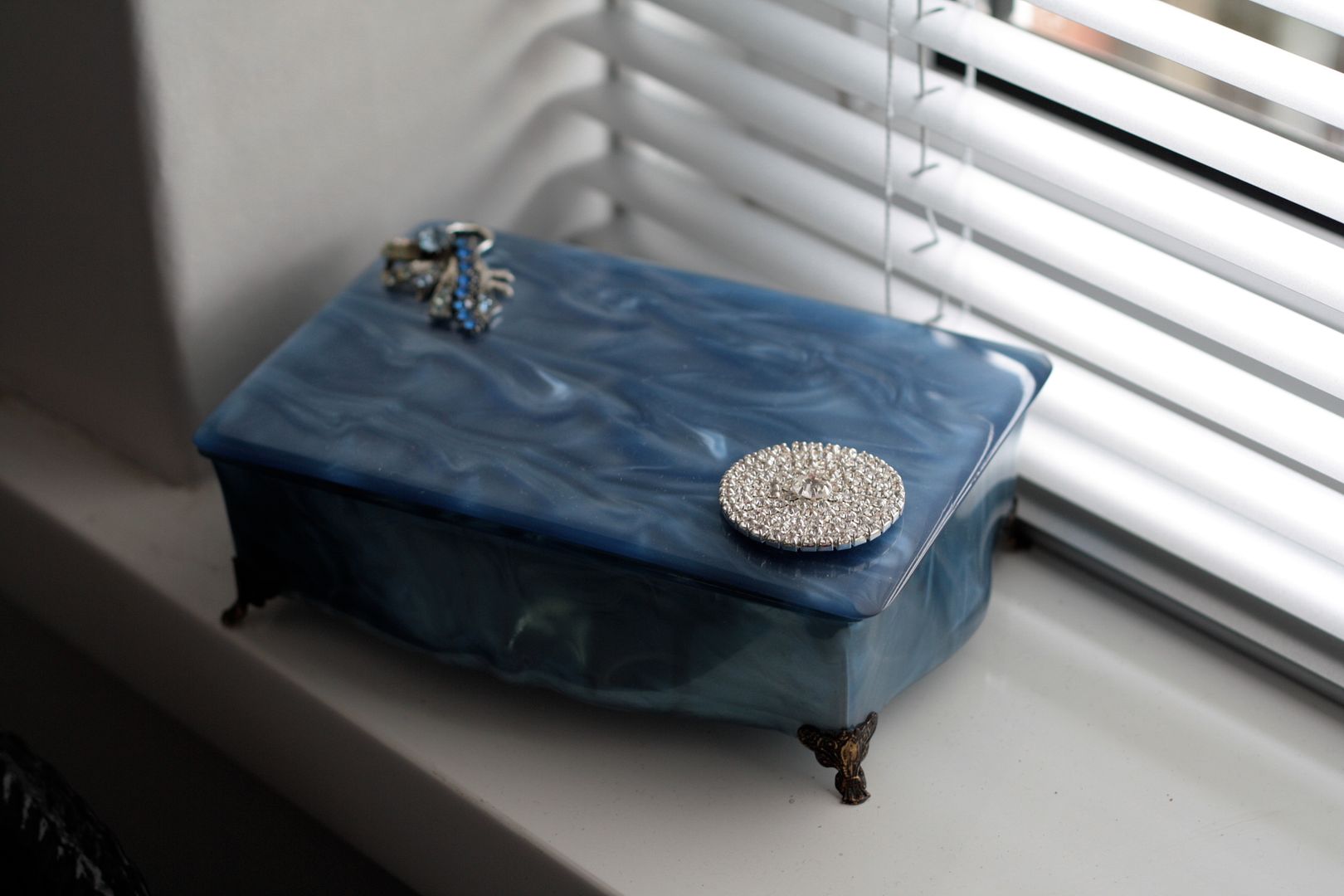 Into the kitchen for the food preparation and a glass of Buck's Fizz
The food was served informally in the living room...
... despite there being a very lovely dining room
The best room in the house is always a girl's boudoir
Finally, we wander back down the stairs and admire the Geisha print
And the adorable hall table complete with Visitors Book and a candy dish, a little treat for the journey home.